3 Ways Regular Vehicle Maintenance Saves You Money in the Long Run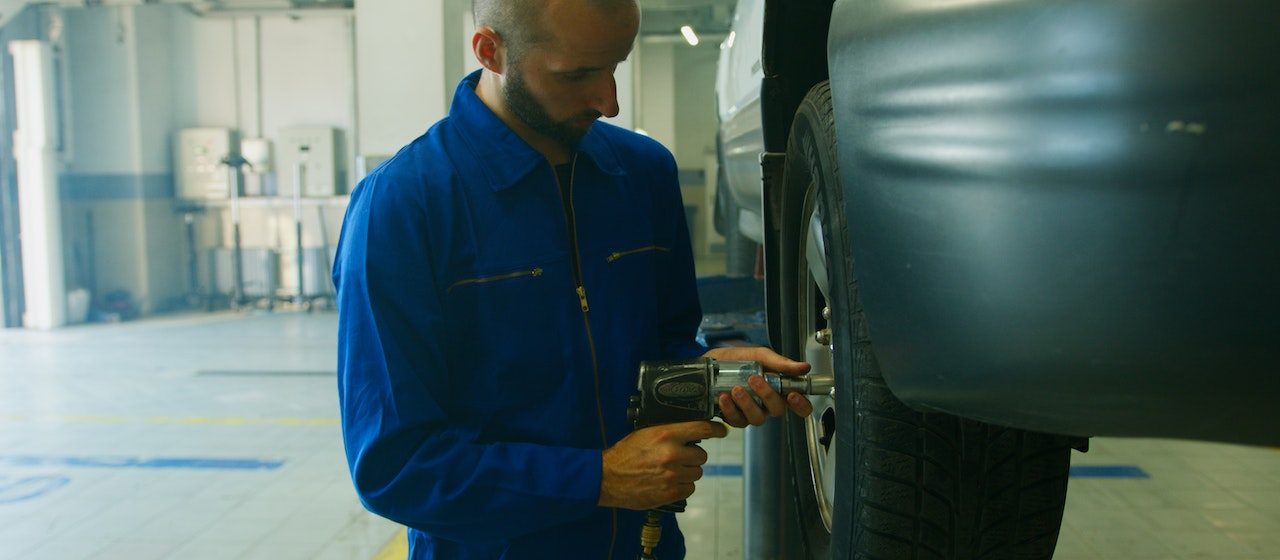 Photo by Artem Podrez under Pexels License
3 Ways Regular Vehicle Maintenance Saves You Money in the Long Run
Do you want to know the 3 ways regular vehicle maintenance saves you money in the long run? If you're anything like the rest of us, the last thing you want is to have your car suffer a breakdown in the middle of a busy street—and then spend your hard-earned money on costly repairs. The good news is, you can avoid this scenario if you give your car the care that it deserves.
Unfortunately, there are folks out there who easily give in to the temptation of skipping routine car maintenance simply because they want to spend less money on their cars. They don't seem to realize that preventive maintenance will actually enable them to save more money than waiting for something bad to happen to their car before they take action.
What Are the Types of Preventive Vehicle Maintenance?
Are you curious about the kind of preventive maintenance you should be doing? The first thing you should check is the condition of the fluids (engine oil, windshield wiper fluid, brake fluid, etc.) in your car.
Next, check the tires. You need to make sure that your tire pressure is what your car's manufacturer specified. The tires need to be rotated and balanced periodically, mounted properly, and wear evenly. Check if the treads are of sufficient depth. An easy way to check the depth of your tire treads is to insert a penny on the tread and see if it covers at least part of Lincoln's head. If it doesn't, this means it's time for you to replace your tires.
Other items you need to regularly monitor and replace are your air filters, brake pads, and your vehicle's belts. These are the car parts that are most prone to heavy wear.
Never Skip Regular Maintenance
Breast Cancer Car Donations is here to point out the 3 ways vehicle maintenance can save you money in the long run. Check this out:
Your gas mileage will improve.
Taking the time to ensure that your car is properly maintained will make it run better and more efficiently. In case you didn't know, your car's fuel efficiency will clearly reflect the care you put into your vehicle.
If you've made a habit of sticking to your car's maintenance schedule, your vehicle will burn less fuel compared to a car that's been neglected. This will make you realize that you will save more money this way even if you fill the gas tank.
Emergency repairs will be avoided.
If you want to avoid nasty surprise repair costs, pay more attention to your car's components and don't just rely on a tow service or waiting for a particular part to break down. Regular maintenance will make it easier for you to know when or how a potential repair is going to be made.
Your car's lifespan will be longer.
By this time, you already have an idea about how incredibly easy it is to keep your car in its best shape for a long period of time. Having a seasoned car mechanic inspect and assess your car on a regular basis is a good idea.
Be a Huge Advocate of Vehicle Maintenance
Not skipping your vehicle's regular maintenance check will not only save you lots of money in the long run but will also potentially save your car from damage and your own life for that matter.
Want to Donate a Vehicle?
If you have a run-down car that you think is beyond maintenance or repair, consider donating that clunker to us at Breast Cancer Car Donations. Doing so will free you from the aggravation of keeping a vehicle that you don't want to use anymore.
Moreover, donating such a vehicle will give you the opportunity to potentially save the lives of needy breast cancer patients in your area. We will auction off your vehicle and use the proceeds to support the programs and services of our charity partners that are providing comprehensive breast health services to uninsured and underserved Americans. These IRS-certified 501(c)3 nonprofit organizations provide various forms of assistance to destitute patients diagnosed with the life-threatening disease so they can undergo full treatment, leading to their eventual recovery and rehabilitation. They also help provide free breast cancer screening.
While your charitable contribution will greatly benefit breast cancer patients and their families, you will also reap rewards for your charitable contribution, including a top tax deduction after your donated vehicle is sold at auction.
For more information on our vehicle donation program, check out our FAQs page. If you have questions, you may phone them to us at our toll-free hotline 866-540-5069 or send us a message online.
You can make your car donation by filling out our secure online donation form or calling us directly. We accept vehicle donations anywhere in the United States since we have car donation programs in all 50 states.
Help Save Breast Cancer Patients Clinging for Dear Life!
Knowing the 3 ways regular vehicle maintenance saves you money in the long run will greatly benefit you in more ways than one. Donating an old and unwanted vehicle will likewise result in huge benefits not just to you but more so to those breast cancer patients in your area who are clinging for dear life! Call us at 866-540-5069 and join us in helping save their lives with your car donation!