3 Best Headlight Restoration Kits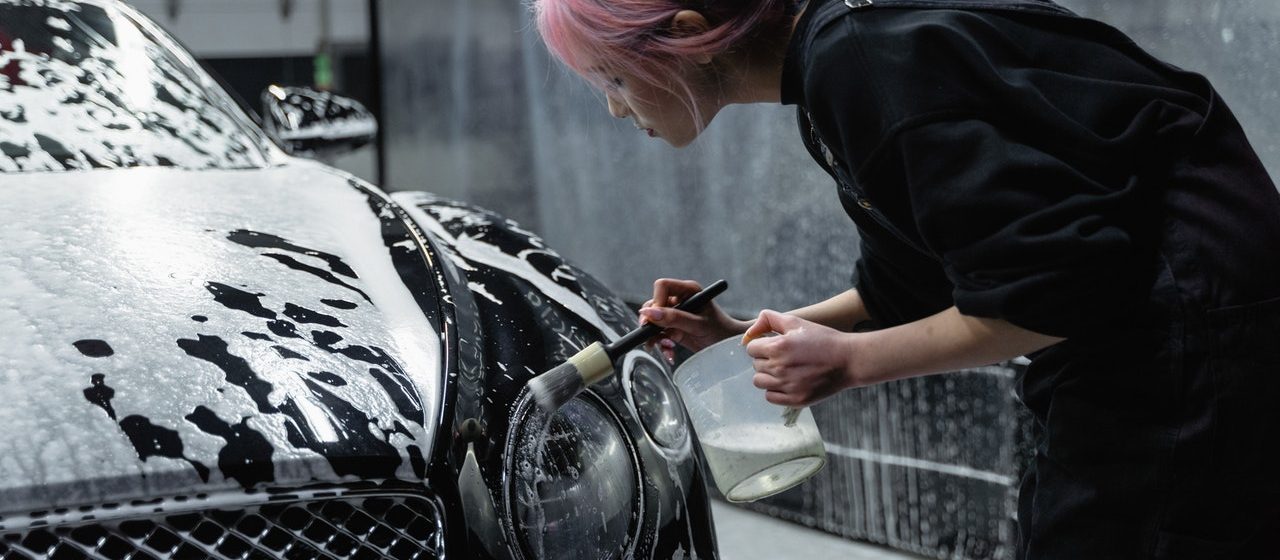 Photo by Tima Miroshnichenko under Pexels License
Make Your Headlights Shine as Good as New!
Besides making your car look older than it actually is, grimy and yellow headlights can also limit your visibility on the road. Constant exposure to dust, ultraviolet radiation, and ambient humidity can take its toll on your headlights. However, getting your car serviced just to change its headlights can cost you money.
Thankfully, you won't have to pay for replacements. With a good headlight restoration kit, you can make your headlights shine as good as new.
What Are the Best Headlight Restoration Kits?
Does light barely able to escape your headlights even after you cleaned them up? Be glad to know that the right restoration kit can fix dirty or badly oxidized headlights. To help you see the road clearly while you're driving at night, Breast Cancer Car Donations has pulled together this list of the best kits you can find:
1. Sylvania Headlight Restoration Kit
If you want newer-looking headlights, this kit won't disappoint. Just grab a hose and a clean towel because the rest of the materials you need are in the box for you. What's more, its application involves a simple three-step process that only takes less than an hour to complete.
What most consumers rave about is this kit's UV-blocking coating that gives your headlight a clear finish and enough protection that lasts for a long time. It even offers a lifetime warranty, claiming that by using this kit, you can expect your headlights to stay clear for the life of your vehicle.
2. 3M Headlight Lens Kit
If you looking for the best restoration kit that helps you get rid of yellowing and scratches on your headlights, you can never go wrong with this product. It gives you quality results and it costs way lower than other brands.
This kit's compact design contains a pair of gloves, masking tape, foam block, and a clear coat, making it easy for you to touch up your headlights if you need to. However, it's one of the more labor-intensive kits and you'll need a drill for this.
3. Cerakote Ceramic Restoration Kit
Its professional-grade ceramic coating makes the Cerakote Ceramic Restoration Kit outshine other premium restoration brands. It chemically bonds the headlights and provides UV protection for a longer period.
Aside from effectively cleaning and restoring your headlights, this kit comes with a ceramic coating that gives them a clear finish. It also maintains a great appearance for a long time, and it is also durable and tougher than the more popular options.
You Can Turn Your Clunker into a Life-saver This Way
If you have an old car that has busted headlights and some other defects and you're thinking of the best way to dispose of it, hand it over to us at Breast Cancer Car Donations. We'll use your vehicle to help save the lives of destitute breast cancer patients in your local area. At the same, we'll provide you with the best giving experience that you will long remember.
Once we get hold of your vehicle, we'll auction it off and use the proceeds to support our nonprofit partners. These IRS-certified 501(c)(3) nonprofit organizations have a lifelong commitment to improving the overall well-being of breast cancer patients across the country. Through the funds collected from your donation, beneficiaries will be able to gain easy access to medical facilities where they can undergo full treatment, including chemo, radiation therapy, and surgery.
As a donor, you will be entitled to claim the maximum tax deduction. We will mail you your 100% tax-deductible sales receipt within 30 days after the sale of your vehicle.
We offer free towing in all parts of the U.S. Just give us your complete address and your preferred schedule, and we will coordinate with a local towing company to collect your donation.
We accept nearly all types of vehicles regardless of their age, running condition, or physical state. Visit this page to learn what we usually take as donations.
For more information on our vehicle donation program, check out our FAQs page. If you have any concerns or questions, you may call us at 866-540-5049 or send us a message here.
Ready to Say Goodbye to Your Clunker?
We can turn your unwanted car into a powerful life-saving tool. Your donation will give breast cancer sufferers a second chance in life. Call Breast Cancer Car Donations at 866-540-5069 or make your donation here today!