27 Tips for Driving in Snow and Ice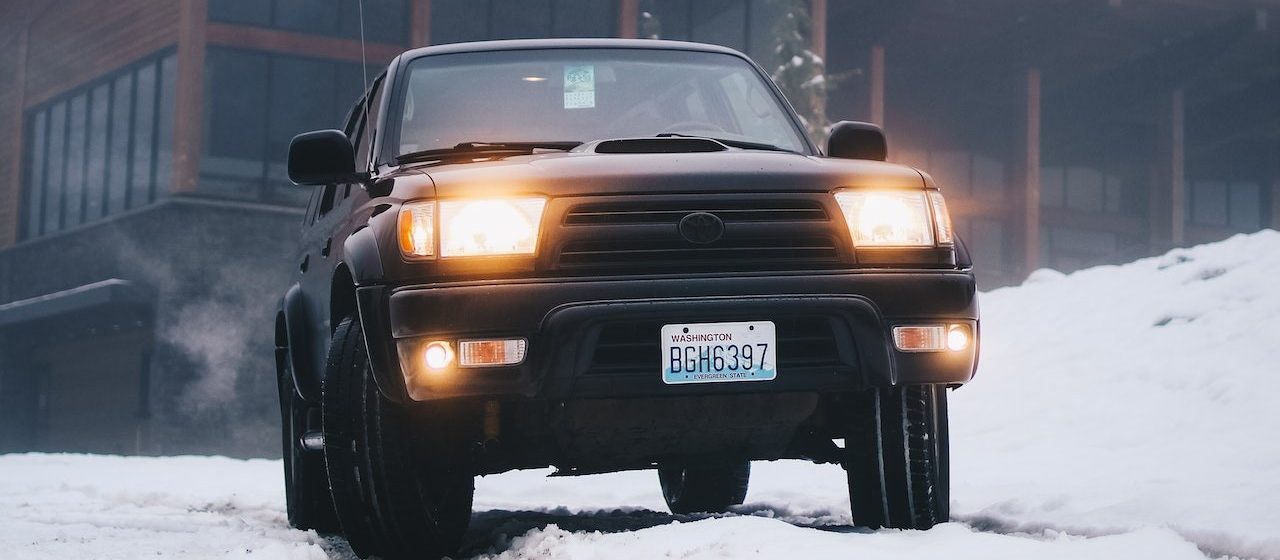 Photo by Aidan Jarrett under Pexels License
27 Tips for Driving in Snow and Ice: Stay Safe this Holiday Season
We all know that driving in severe snowy weather conditions can be extremely challenging for all motorists, which is why Breast Cancer Car Donations shares these 27 tips for driving in snow and ice. It's very important for people who plan to embark on a journey in the snow to make the necessary preparations.
In other words, if you have to drive through snowy regions or your way to Grandma's for the holidays, you should prepare your car as well as yourself. Be mindful of the different ways of ensuring safety on the road while driving under adverse conditions and know what to do in case of winter road emergencies. Make your trip safer by following these 27 tips:
Before you hit the road, make sure that you've had enough rest. Getting behind the wheel when you're sleepy or fatigued will significantly increase your driving risks.
Don't even think about warming up your car in your garage or any enclosed area to avoid carbon monoxide poisoning.
Check if your tires are winter-ready and are adequately inflated.
Turn off your auto wiper control before you turn on the ignition to avoid blowing the wiper control fuse if they're frozen to your screen.
Make sure you're not mixing radial tires with other types of tires to maintain the best control and stability.
Avoid gas line freeze-up by keeping your gas tank at least half full.
Always put your seatbelts on.
As much as you can, avoid using your parking brake when the weather is cold, rainy or snowy.
Make sure that you don't use cruise control on slippery roads.
Look and steer toward the direction you want to go.
If you're planning to drive long-distance or along isolated areas, make sure to check the weather forecast. If adverse weather conditions are expected, don't drive. However, if you really need to leave, make sure that you give your route, destination, and the estimated time of your arrival to friends or family.
Have your car winterized before you travel. It has to be at its peak operating condition. It's best if a car specialist inspects it.
Pack some blankets, gloves, hats, medication, food, and water.
Stay inside your vehicle if you become snow-bound. Rescuers can easily locate you if you do so. Don't even think about walking in a severe storm.
Other ways to make it easier for rescuers to find you include tying a brightly colored cloth to the antenna or at a top of a rolled-up window and keeping the dome light on at night.
Check if the exhaust pipe isn't clogged with ice, snow or mud because if the engine is running and the exhaust is blocked, deadly carbon monoxide gas will leak into the passenger compartment.
If you need to conserve gas, run the engine and heater long enough to remove the chill inside.
Avoid skids and regain traction by accelerating slowly.
Decelerate slowly knowing that it takes longer to slow down for a stoplight on icy roads.
Don't forget to turn your headlights on and your fog lamps off. However, if the visibility is extremely poor, switch your fog lamps on.
Drive slowly to give yourself ample time to maneuver your car.
Increase the margin of safety by maintaining eight to 10 seconds of following distance.
Remember that threshold braking is the best way to stop the car. The heel of your foot should be on the floor and the ball of your foot should apply steady and firm pressure on your brake pedal.
As much as you can, manage to slow down enough to keep rolling until the traffic light turns green. It's easier to get the car moving while it rolls compared to getting it to start moving from a full stop.
Stop yourself from powering up hills to keep your wheels from spinning on snow-covered roads. Let the little inertia you got going carry you to the top, then reduce your speed and go downhill really slow.
If you see a hill up ahead, don't stop. Instead, get some inertia going before you take on a hill.
The best way to stay safe is to stay indoors and watch the snow from your window. If you don't have to be anywhere else during extreme weather conditions, stay at home.
Do You Have a Clunker You Want to Get Rid Of?
If you have a car that may no longer be safe to drive especially during winter, why not donate it to Breast Cancer Car Donations instead of taking risks? If you do so, you'll not only have peace of mind but also the uplifting thought that you'll be playing a crucial role in saving the lives of breast cancer patients in your area.
We will auction off your donated vehicle and use the proceeds to help our certified 501(c)3 nonprofit organization partners in providing needy individuals with free breast cancer screening. Those who are uninsured and underserved and who have been diagnosed with the life-threatening disease are then provided with financial assistance, information, and access to medical facilities to ensure their treatment and eventual recovery and rehabilitation.
You will also personally benefit from your vehicle donation since you'll receive free professional towing services and a top tax deduction after your vehicle gets sold
For more information on our car donation program, feel free to visit our FAQs page. For inquiries, you may call us at our toll-free hotline 866-540-5069 or send us a message online.
You can make your car donation by filling out our secure online donation form or calling us directly. We accept vehicle donations anywhere in the United States since we have car donation programs in all 50 states.
Have a Trouble-Free Holiday Season!
Take to heart the 27 tips for driving in snow and ice that we have listed here, and you can rest assured of celebrating a trouble-free holiday season. In case you feel the need to ditch your old car, call us at 866-540-5069 and join us in saving lives with your car donation.