10 Ways to Help a Friend With Breast Cancer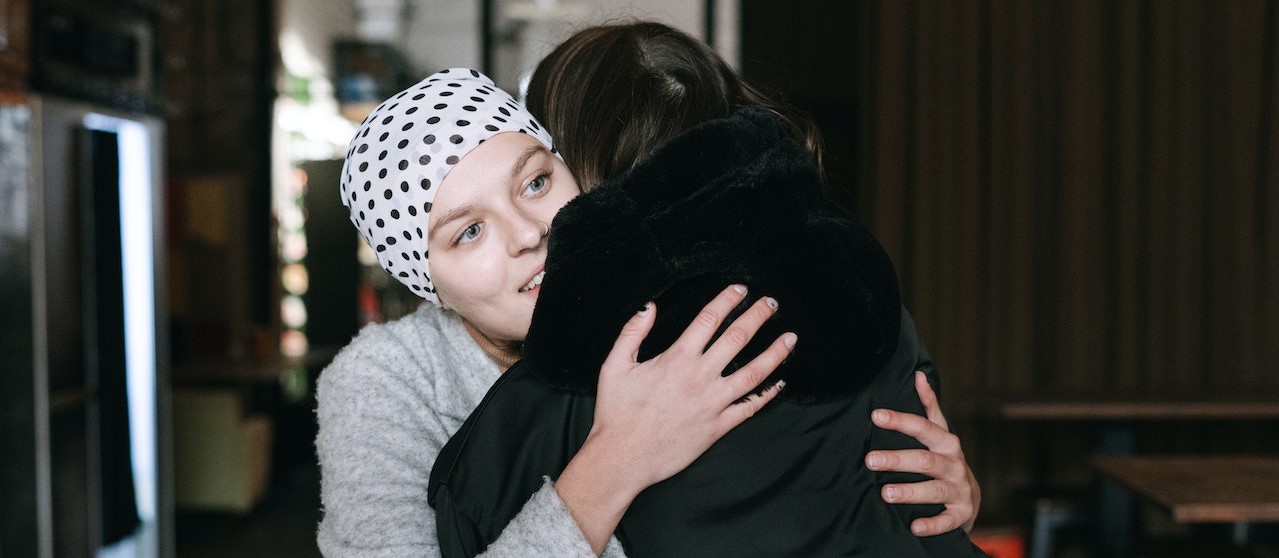 Photo by Ivan Samkov under Pexels License
10 Ways to Help a Friend With Breast Cancer
Studies have shown that breast cancer patients who receive strong emotional support from their family and friends tend to adjust better to the changes that the disease brings to their lives. They have a more positive outlook on life.
When a dear friend or family member is diagnosed with breast cancer or is already undergoing treatment, your support is needed more than ever. Let us show you 10 ways on how best to help a friend or a family member with breast cancer:
Visit her at home or at the hospital.
Having breast cancer can really be depressing and isolating. What you can do is to try spending some time with your friend at home or at the hospital. However, you must first ask for permission before visiting. Also, be flexible and understanding if your friend wants you to visit some other time. If you do visit, don't stay for too long. Ask your friend if she wants you to stay longer or if you can visit her again some other time.
Don't worry about not knowing what to say because it is more important that you are there and willing to listen. Try to hear your friend out and understand how she feels. Be there whenever she feels the urge to talk.
Find small and practical gifts that your friend may need or enjoy. It's never wrong to have a little bit of fun. It's always good to enjoy, smile, and laugh with your friend.
Volunteer to do her daily errands such as grocery shopping, babysitting, laundry washing, and others. You can make a list of the chores you are willing to do for her and then ask her where she wants you to help.
Let your friend know that she's important to you. Show you still care regardless of her condition. Send short notes, texts, and calls, but be sure your messages won't annoy her. Be quick in responding to her messages.
People dealing with breast cancer will have a lot on their minds. Give your friend the space and time she needs to process things on her own. Do not rush things. Wait for her to show if she's ready to reach out.
Take her mind off breast cancer.
We know how good your intentions are, but talking about the disease isn't going to help her. Take the time to distract her. Go have dinner together, take a spa day, sleepover or just share funny moments just to take her mind off the disease.
Avoid offering medical advice.
It may be tempting, but don't offer any medical advice or opinions. If you feel you have to, ask first if she wants you to share your opinion. Anyway, her doctor must have already told her everything she needs to know about her ailment.
Don't do things that won't help her.
Don't burden her with your own worries and fears. Don't ask inappropriate questions. Don't share other people's cancer stories. Don't tell her to change something in her life. Don't leave her.
Donate a car to a charity that can help your friend.
Pick a charity that accepts car donation to help your friend and other breast cancer patients in your community.
Join Us in Saving Lives!
Regarding the 10th and last recommendation, you can count on us at Breast Cancer Car Donations to ensure that your car donation will benefit the intended beneficiaries—the needy breast cancer patients in your community. After we sell your donated vehicle at auction, the proceeds will go straight to our nonprofit partners in your area whose community-based mission is to provide uninsured patients with access to a wide range of breast health services including screening, diagnosis, and treatment.
These nonprofits also use the funding they get from us to finance breast cancer research and outreach programs.
Your vehicle donation will benefit not only those afflicted with breast cancer in your locality but yourself as well. This is so because your charitable contribution will allow you to receive a tax deduction based on the selling price of your vehicle at auction.
For more information on our vehicle donation program, check out our FAQs page. For inquiries, you may call us at our toll-free hotline 866-540-5069 or send us a message online.
You can make your car donation by filling out our online donation form. We accept vehicle donations anywhere in the United States since we have car donation programs in all 50 states.
Call us at 866-540-5069 and help save the lives of breast cancer patients in your area with your car donation.