West Virginia Car Donations
Donate Your Vehicle and Save Lives!
Battle Breast Cancer Today with West Virginia Car Donations
West Virginia car donations provide the extra financial muscle to help in the treatment of needy people in the State afflicted with breast cancer. Breast Cancer Car Donations has joined other non-profit organizations in the State that are committed to fighting this terrible and deadly disease.
We believe that no matter how difficult and costly the treatment for cancer is, the fight can still be won with a collective act of charity by the people of West Virginia. We focus our efforts on each of America's 50 states to ensure that help reaches those cancer patients badly needing financial support to stay alive.
Money, or the lack of it, is the biggest issue among many breast cancer patients in West Virginia. The treatment for breast cancer is way too expensive for many people. This prevents poor families from receiving quality healthcare for their loved ones suffering from breast cancer.
West Virginia car donations intend to remedy this issue. Our service is solely focused on breast cancer communities within the State. This allows us to extend assistance quickly and more effectively.
We Extend Holistic Support to Breast Cancer Patients
West Virginia car donations provide holistic support to breast cancer patients in the State. Together with other reputable nonprofits, Breast Cancer Car Donations is committed to providing additional funding to ongoing campaigns to raise public awareness on cancer prevention and financially support the screening, diagnosis, and treatment of breast cancer.
Breast cancer remains one of the leading causes of death in America. West Virginia is no stranger to the disease.
Wherever the disease strikes, the patients together with their families suffer in unimaginable ways – particularly those who lack financial resources to pay for the cost of treatment. Aside from the tough financial hurdles, the victims and their families had to bear the physical pain and mental anguish.
How to Donate Cars for Breast Cancer Patients in West Virginia
If you can just imagine the depth of misery being suffered by cancer patients and their families, you would not hesitate to donate that clunker sitting in your garage. And we have made it even easier for you to donate that car with our convenient three-step process.
West Virginia car donations give donors a convenient way to reach out to their fellow Americans suffering from a terrible disease. A simple call can save or extend the lives of many. Once you're ready to make a donation, pick up your phone and give us a call at 866-540-5069. Another option is for you to fill out the donation form to begin the process.
The West Virginia car donations process will require just a little paperwork. We may ask donors to present to us the registration of the vehicle. Feel free to call us at 866-540-5069 for further questions!
Arrange the Pick-up
You will receive a call from us after we've collected all the necessary information about your vehicle. You will be the one to tell us the most convenient date and time for us to pick up your vehicle. We would like to emphasize that you will not pay a single cent for this.
We will issue you a tow receipt for the pick-up. This will relieve you from any liabilities of owning the vehicle. You will need the receipt to process your top tax deductions when you file your income tax returns.
Give Your Old Car a New Purpose
Taking part in West Virginia car donations will surprise you for the many benefits you will derive out of it. First of all, your donation is free of any charge. You enjoy free pick up and towing.
Through West Virginia car donations, you will be able to get rid of an unwanted vehicle that's only clogging up your garage or driveway. We will do this for you for free!
You will also give your old, dusty car a new purpose. Your donated vehicle, even though it's not in good running condition anymore, will still be useful for breast cancer patients in West Virginia since it will be a source of money that will help them in more ways than one.
Apart from this, you also save yourself a lot of time, effort, and money that you would be spending in trying to sell your car, including the placing of "For Sale" ads online, paying for the cost of maintenance, repairs, and the insurance fees. Once we pick up your vehicle, you are no longer responsible for it.
Enjoy Substantial Tax Deductions and Experience the Joy of Giving
One of the best features of West Virginia car donations is that you will enjoy substantial tax deductions. You can enjoy up to $500 worth of tax deduction for your vehicle donation. After we have sold your car, we will mail you the necessary documents for you to file your tax deduction.
Even more satisfying is the fact that by taking part in West Virginia car donations, you are giving yourself a chance to play a meaningful role in your life as you extend help to save people's lives. The joy of giving is something that no amount of money can buy.
Donate your vehicle to West Virginia breast cancer patients now! Call us at 866-540-5069 today!
or Call Us Now at 866-540-5069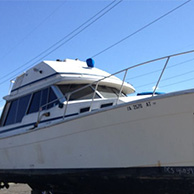 Excellent customer service!