Rockford, Illinois Car Donations
Donate Your Vehicle and Save Lives!
Support Struggling Breast Cancer Patients through Rockford, Illinois Car Donations
Turning over an unwanted car to Breast Cancer Car Donations is more than just freeing up space in your garage. When you take part in our Rockford, Illinois car donations program, you free yourself from the financial burdens your clunker is giving you. Moreover, doing so will make you a hero to the breast cancer community in your area. By teaming up with us, you'll be supporting the struggling breast cancer patients in your city, helping save their lives.
For many years, we've been passionately working with like-minded IRS-certified 501(c)3 nonprofit organizations to aid breast cancer patients, especially those who couldn't afford the high cost of medical services and treatment. Here in the Forest City, our Rockford, Illinois car donations program helps our charity partners in providing comprehensive breast health services to all city residents who need them. We auction off all vehicles donated to us and use the proceeds to support the critical programs and services of our charity partners. These services include:
Connecting underprivileged and uninsured patients to medical facilities that provide complete breast health services;

Providing access to screening, diagnosis, and treatment of breast cancer;

Funding ongoing breast cancer research;

Promoting public awareness on the significance of breast cancer screening and prevention;

Providing financial assistance to indigent breast cancer patients.
A Quick Guide to Our Donation Process
Donating a vehicle is easy when you have Breast Cancer Car Donations as your partner. As a matter of fact, you need to spare just a few minutes of your time to make a donation without having to sweat over piles of paperwork. We have a reliable team of donation experts to manage everything on your behalf.
Here is a step-by-step guide to make car donations for breast cancer:
1. Contact us.
Once you've decided to donate a car for charity, just reach out to us either by calling us at 866-540-5069 or by filling out our online donation form here. We'll ask for certain details about your vehicle, such as its year, make, model, vehicle identification number, working condition, and title availability.
2. We pick up your vehicle.
After confirming all the information you provided us, we'll ask you to tell us when, what time, and where you want us to pick up your vehicle. On the day of towing, be sure that everything is ready for collection – your vehicle, keys, and its title. Our driver will issue you a towing receipt before he leaves with your vehicle. You'll need this receipt to cancel your vehicle's insurance and DMV registration.
3. You receive your tax-deductible receipt.
With your vehicle in our hands, we'll promptly have it auctioned off in one of the best auction houses in our network. Once your vehicle is sold, we'll mail to you your 100-percent tax-deductible sales receipt, giving you the privilege to claim a tax deduction when you file your itemized federal income tax return in the next tax season.
For more information, feel free to visit our FAQs page or talk to one of our donation experts at 866-540-5069. You may also send us a message online.
The Rewards You'll Get for Your Donation
We know how difficult it can be to let go of a car that has brought you lots of fond memories. However, unless you don't mind shelling out hard-earned money for its never-ending repairs and maintenance, it's best that you dispose of it in a meaningful way. To make it less emotional for you to surrender your beater, check out this list of the wonderful perks you'll get to enjoy in return:
A top tax deduction;

Fast and painless donation process;

Free vehicle removal at a place and schedule of your choice;

Zero paperwork;

No need to waste your time, effort, and money in trying to sell a pre-owned vehicle yourself;

Stop paying for your car's repairs, maintenance, registration, and insurance fees;

An opportunity to team up with reputable cancer-fighting charities;

Feel great, knowing that you'd be helping save lives with your car donation.
The Types of Vehicles We Accept
Many vehicle donation programs are picky in accepting vehicles being offered for donation. The good news is, our Rockford, Illinois car donation program is not like them. Give us whatever you wish to give us, and we'll most likely say "yes" in an instant!
Provided that you have your vehicle's title or proof of ownership, we'll gladly take whatever you're donating with open arms. Whether it runs on land, floats on water, or flies in the air, feel free to donate it to us. If you're interested in contributing car donations for cancer, we normally accept the following vehicles:
Standard cars: 

sedans, SUVs, coupes, hatchbacks, sports cars

Recreational vehicles: 

motorhomes, pop-up trailers, 5

th

 wheelers, skoolies, travel trailers, campers, toy haulers

Fleet vehicles: 

delivery trucks, cargo trucks, company buses, rental vans, minivans, passenger vans

Watercraft: 

Jet Skis, pontoon boats, catamarans, sailboats, cruise ships, fishing boats

Aircraft: 

helicopters, gliders, private planes

Motorcycles: 

dirt bikes, off-road bikes, mopeds, scooters, cruisers

Specialty vehicles:

 ATVs, motorized wheelchairs, riding lawnmowers, farm equipment, golf carts
Learn More About Rockford
Located in Winnebago County, Rockford is known for its vibrant culture and lush forests. In fact, the city is also nicknamed "The Forest City." Popular attractions include the Anderson Japanese Gardens, Nickolas Conservatory and Gardens, Klehm Arboretum, Rockford Art Museum, Tinker Swiss Cottage, the Coronado Theatre and more. Rockford also has a local cancer treatment center — Breast Health Center — on Charles St.
Nationally, men and Black individuals are more likely to have the highest rates of cancer mortality. Fortunately, Breast Cancer Car Donations works endlessly to help end this disease via our vehicle donation program.
Save Lives with Us Now!
Your donation is just what breast cancer patients in your city need to keep going in their fight against the deadly disease. You'll be amazed to discover how big of an impact your junker can bring to them. Call us at 866-540-5069 or fill out our online donation form now!
or Call Us Now at 866-540-5069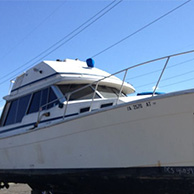 Excellent customer service!