Norfolk, Virginia Car Donations
Donate Your Vehicle and Save Lives!
Norfolk, Virginia Car Donations: Clock Is Ticking Fast For Breast Cancer Sufferers – Help Them Before It's Too Late!
Breast cancer remains one of the leading causes of death in the country. For 2018, the American Cancer Society estimates that about 40,920 women will die from breast cancer, adding that the chance of a woman dying from breast cancer this year is about one in 38 (about 2.6 percent).
In its latest report, the Society also states that about 266,120 new cases of invasive breast cancer will be diagnosed in women this year, excluding about 63,960 new cases of non-invasive cancer, also known as carcinoma in situ or CIS.
Breast cancer is the second leading cause of cancer death in women, next only to lung cancer. Breast cancer is also the second most common cancer in American women, next to skin cancers.
Currently, the average risk of a woman in the United States developing breast cancer sometime in her life is about 12 percent. This means there is a one in eight chance she will develop breast cancer.
Why We Are Here in Norfolk
The devastating disease has spread concern in Norfolk, Virginia, as well as in other towns and cities in the United States. The disease is especially dreadful to the impoverished women of the city who can barely afford healthcare. Their lack of monetary resources puts them at a great disadvantage and at risk of succumbing to the disease.
Because of their inability to pay the high cost of mammogram test, many women are not able to detect breast cancer in its early stages when the disease is most treatable.
This is one of the reasons why we at Breast Cancer Car Donations have set up our Norfolk, Virginia car donations program: To come to the rescue of impoverished women clinging for dear life because of breast cancer.
No matter what effort we exert, we can only be successful in combating breast cancer if we gain your support for our cause. By donating your old and unwanted cars and other vehicles to our Norfolk, Virginia car donations program, you will help increase the number of breast cancer survivors in your city.
The proceeds from your donation will be used to generate funding for groundbreaking breast cancer research and provision of breast health services that would exclusively benefit Norfolk residents.
When you decide to donate your car, you will be giving hope to people in your city who are currently grappling with this most dreaded disease. They could be your neighbor, your officemate, and your own family member.
More car donations coming from the generous and kind-hearted residents of this city will give us more resources to fight off this devastating disease and greater chances of saving more lives.
Our Fast and Easy Car Donation Process
It's so easy to become a part of the solution to the serious problems confronting those who have been afflicted with breast cancer. Participating in our Norfolk, Virginia car donations program is a breeze, needing just three quick and simple steps to complete the process.
Tell us your intent to join our cause. We'd need your personal contact details, the year, make, model, mileage, availability of a title of your vehicle and its overall running condition as well.
Second, allow us to pick up your vehicle for free and at your preferred time and date.
A local professional towing company affiliated with us will pick up and tow your car. Before we leave, we will give you a donation receipt that will free you from all liabilities on the car you just donated, which means you can now cancel its registration and insurance coverage.
Third, receive your tax-deductible receipt by mail.
Within days after the sale of your vehicle at auction, we'll send you your 100 percent tax-deductible sale receipt, indicating your donated vehicle's final selling price. This will serve as the basis of your tax deduction claim when you file your itemized federal tax return.
Benefits For Car Donors
Aside from the deeply felt satisfaction you'll get from giving hope and saving lives of breast cancer victims, you will also enjoy the following benefits when you donate to our Norfolk, Virginia car donations program:
You get maximized tax deduction that can significantly lower your annual federal tax payment.
You won't need to dispose or sell your car by yourself – we'll do it for you.
You get rid of that unused car blocking your driveway.
You can now stop paying for insurance and maintenance on a vehicle you have not been using for a long time.
Free yourself from time-consuming paperwork – we'll do that for you.
Free and fast pickup and towing
Donate Now!
Have you made up your mind on joining our Norfolk, Virginia car donations program? If yes, call us right away at 866-540-5069 and start your car donation process. The clock is ticking fast for breast cancer patients. Help them before it's too late!
or Call Us Now at 866-540-5069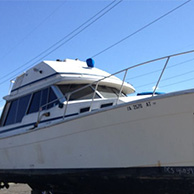 Excellent customer service!