Newport News, Virginia Car Donations
Donate Your Vehicle And Save Lives!
Newport News, Virginia Car Donations: Save Lives of More Breast Cancer Victims
Newport News, Virginia car donations is a program by the Breast Cancer Car Donations organization to generate funds for non-profit organizations that are advocating for the cause of breast cancer sufferers throughout America, including your own community in Newport News, VA.
When you donate your vehicle to us, we forward the proceeds from the sale of your vehicle to our breast cancer non-profit organization partners. They are the American Breast Cancer Foundation (ABCF) and the Women Involved in Nurturing, Giving, Sharing, Incorporated (WINGS, Inc).
ABCF pays for the screening and diagnostic tests for uninsured and underserved individuals to check them for early signs of breast cancer. ABCF also connects breast cancer patients with local facilities, helping them get support and services as well as providing them the financial resources they need.
WINGS, Inc. provides healthcare services, including cancer diagnosis and treatment, to uninsured women.
Aside from these programs, your Newport News, Virginia car donations will also fund programs that are aimed at:
Empowering breast cancer patients, survivors, and their families so that they can manage their own care from the onset of cancer detection, diagnosis, treatment, and survivorship or possible end of life
Educating the public about the causes and prevention as well as detection of breast cancer
Funding for breast cancer cure research
Help Provide Better Quality of Life to Breast Cancer Victims
With your Newport News, Virginia car donations, you will help increase the number of breast cancer survivors in the country. With your support, Breast Cancer Car Donations, together with our leading breast cancer non-profit organization partners, will be able to provide a better quality of life to more breast cancer patients.
When you donate your vehicle to us, you get a sense of fulfillment knowing that you are helping save or improve the quality of life of fellow Americans who are waging a valiant fight against breast cancer.
Material Rewards for Your Car Donation
Aside from this, you also gain material rewards. This area car donations will entitle you to:
Receive top tax deductions after your vehicle sells. Your car donation will enable you to receive a $500 or even higher tax cut, depending on your vehicle's final selling price, when you file your itemized income tax return.
Gain freedom from the hassles of doing paperwork since we will process everything for you
Save money for car repairs, maintenance, storage fees, and insurance payments. We will free you from all these when we take your vehicle. We accept most vehicles for Newport News, Virginia car donations whether they are old or new or whether they're in running or non-running condition, so you need not worry about your eligibility as a donor.
Get your car picked up and towed at zero cost within 24 to 48 hours or on your preferred pick-up time and date
How the Donation Process Works
You can start your Newport News, Virginia car donations process by filling out the online vehicle donation form on our website. You can also call us call at 866-540-5069. One of our representatives will assist you and will answer all your questions concerning the donation process.
Before you make the call, you will need to prepare some information about your vehicle. Our representative will ask you:
Your vehicle's make and model
Your preferred time and date for pick-up and towing
Your vehicle's location for pick-up
After we verify the information you provided, we will make arrangements with a local tow company for your free pick-up and tow.
Your vehicle will be picked up on your appointed time and date. A tow company technician will hand you a receipt, which you may use to file for tax deduction purposes.
We will then put your car on the auction block. Once your car is sold, we will send you a letter via mail or email informing you of your vehicle's final selling price. We will attach your tax receipt, which you can use to claim your top tax deduction when you file your income tax return.
Breast Cancer: From Ancient Times to the Present in the U.S.
The history of cancer goes as far back as 3000 BC in ancient Egypt when eight cases of women having breast tumor were recorded in an artifact known as the Edwin Smith Papyrus, a preserved page of an ancient Egyptian textbook on trauma surgery.
In 1700, French surgeon Jean Louis Petit performed the first radical mastectomy, removing breast tissue, lymph nodes, and underlying chest muscles.
In 1926, the first breast cancer clinical study was led by Janet Lane-Claypon.
In the United States, at present:
One in eight women will be diagnosed with breast cancer in her lifetime, according to the National Breast Cancer Foundation, Inc.
Breast cancer is the most commonly diagnosed cancer in women and the second leading cause of cancer death among women.
More than 252,710 women in the United States are expected to be diagnosed with breast cancer and more than 40,500 will die.
Breast cancer also afflicts men, with more than 2,470 men expected to be diagnosed with breast cancer yearly and approximately 460 dying each year.
On average, every two minutes a woman is diagnosed with breast cancer and one woman will die of breast cancer every 13 minutes.
More than 3.3 million breast cancer survivors are alive today.
Increase the chances of women surviving breast cancer with your Newport News, Virginia car donations. Help us fight breast cancer today. Call us at 866-540-5069 now to donate!
or Call Us Now at 866-540-5069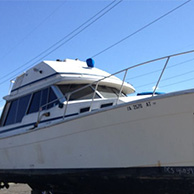 Excellent customer service!