Montana Car Donations
Donate Your Vehicle and Save Lives!
Montana Car Donations: Make an Impact in the Fight Against Breast Cancer in Montana
Donating a car through our Montana car donations program is one of the many ways you can participate in philanthropic works while at the same time giving yourself a significant tax deduction. When you have an old car or truck that you do not need or want anymore, think about donating it to a non-profit organization like Breast Cancer Car Donations and help save the lives of women battling with breast cancer.
We at Breast Cancer Car Donations perform a tremendous amount of work in supporting other nonprofit organizations that have dedicated themselves to fighting breast cancer and helping those who have been victimized by this horrific disease.
Montana: The Treasure State
Montana is a state in America's northwestern region. Its name was derived from the Spanish word montaña, which means mountain. Montana is likewise popularly called by names such as The Big Sky Country, The Treasure State, and The Land of the Shining Mountains.
Recently, Montana was acknowledged as the "last best place." Back in 1860, the unearthing of gold brought a lot of prospectors into the state. There was a rapid arrival of people including ranchers and miners.
Breast Cancer in Montana
In Montana, just like other states in America, breast cancer is the most diagnosed type of cancer among women. It is the primary factor that triggers the increasing rate of death as well. Men may likewise suffer from breast cancer. However, such cases are rare. In 2013, there were 3,096 new cases of breast cancer in America.
As of 2017, there are about 1.4 million people living in Montana. Of this number, roughly 49.80 percent are women.
There are various reasons that trigger the progression of breast cancer. Some of these reasons include female gender, early menstrual period, sedentary lifestyle, change in breast cancer genes, increasing age, as well as personal or family history of breast cancer.
Reasons to Donate a Car in Montana
Whether you plan to donate an old boat, RV camper, or lawnmower to our Montana car donations program, every single contribution goes a long way in funding the programs intended to fight off breast cancer and save more lives. When you actively participate in our Montana car donations program, you also play a vital role in spreading breast cancer awareness and helping save and transform the lives of those who have this dreadful disease.
It all makes sense to give away an old vehicle or truck, doesn't it? Below are some of the benefits you can expect to receive:
You will create an impact by helping our fellow Americans detect breast cancer early and support the need for their treatment.
There is no need to advertise.
Selling a car is hassle-free.
The Montana car donations process is easy and fast.
You no longer need to enter into a negotiation.
You will be freeing up some space in your driveway or garage.
You will be free from the maintenance of your car as well as insurance.
You will receive a handsome tax benefit.
Vehicles You Can Donate in Montana
If you are not sure about the types of vehicles that are eligible for our Montana car donations program, the good news is that we accept almost all types and all makes and models. And since we process the pickup of your car once you decide to donate it, you do not need to worry about its condition. We refurbish your donated vehicle and put it to auction. Every single donation is a big help.
Breast Cancer Car Donations accepts various types of vehicles including motorcycles, RVs, boats, and vans. Donors may likewise give away their jet skis, golf carts, trucks, SUVs, airplanes, as well as riding lawnmowers.
How the Montana Car Donations Process Works
Donating a vehicle follows an easy 1-2-3 process. When you donate to our Montana car donations program, you simply need to do the following:
Either complete our online donation form or call us so we can answer some queries you might have about the car you want to donate.
We will set up a time to pick up your car or any type of vehicle you wish to donate and this will be free of any charge.
The proceeds that we will get from the sale of your Montana car donations will be used to generate funds for the breast cancer programs of our charity partners.
After selling your vehicle, we will mail you a tax-deductible sales receipt that you can use for documentation and tax deduction purposes.
Be Kind to Others, Help Breast Cancer Patients
Raising breast cancer awareness by joining our Montana car donations program can go a long way in saving lives and empowering women suffering from this illness. By helping people become more knowledgeable about this disease, they also become halfway prepared to combat its adverse effects.
Leave no room for procrastination. Instead, work your best to be of help, to be charitable, and to be kind to others, especially to the unfortunate victims of breast cancer.
Contact us at Breast Cancer Donations in Montana at 866-540-5069 and enjoy a very organized car donation experience from start to finish. Donate today!
or Call Us Now at 866-540-5069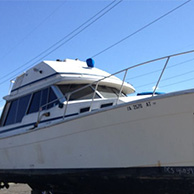 Excellent customer service!