Fort Worth, Texas Car Donations
Donate Your Vehicle & Transform Lives!
Join Breast Cancer Car Donations in Fort Worth, Texas
Do you want to take part in the battle against breast cancer by making Fort Worth, Texas car donations with us? Yes, a little act of charity can produce huge beneficial results for cancer-stricken women fighting for their lives. A car that you've been wanting to throw away can actually help save lives.
When you make a vehicle contribution to Breast Cancer Car Donations, you are providing funds for cancer research and treatment. In other words, your donation makes it possible for cancer-fighting organizations to discover ways of detecting, screening, diagnosing, and treating the disease.
By making Fort Worth, Texas car donations, you will be playing a significant role in the lives of cancer patients and those of their families as well. If you've always wanted to be of help to others, you can certainly start today by helping out the women with the life-threatening illness.
What Vehicles Qualify as Fort Worth, Texas Car Donations?
Breast Cancer Car Donations accepts almost all types of vehicles, including those that don't seem to be in good working condition anymore. With a tow truck taking care of the pickup, it doesn't matter if your vehicle donation is barely functioning. As long as it is able to help fund breast cancer research and treatment, we'll be happy to take it.
Among the kinds of vehicles we usually accept in our Fort Worth, Texas car donations program are:
Vans
Campers
RVs
Jet skis
Motorbikes
Scooters
Snowmobiles
Farm equipment
If you want to donate more than just one vehicle, feel free to do so. You may also want to check out our FAQs page if you're having reservations about giving up your car.
Go Through a Quick and Smooth Donation Process
If you're looking for a car donation program in Fort Worth, Texas, you might as well select one that gives you a donation process that's free from any complication. But is there really such a thing as a fast donation process? With Breast Cancer Car Donations, there is!
We provide a simple and stress-free donation process, and you don't have to pay for anything. Because of your kind and generous heart, the least we could do to repay you is by making everything convenient for you. From the paperwork handling to the free vehicle towing, we'll take care of the entire process.
For your information, here's a quick guide on how our Fort Worth, Texas car donations process works:
Once you're ready to make a donation, let us know through a phone call or by filling out our online form. We'll arrange a schedule for your vehicle donation to be picked up.
A tow truck arrives at your place to haul your vehicle away, with or without your presence.
Funds are generated from your Fort Worth, Texas car donations, which are then given to nonprofits to help finance their research on how to end the scourge of breast cancer.
Days after your vehicle is sold, we will send your tax receipt by mail. You will need this to cancel the insurance of your car.
That's it! You get rid of an unwanted automobile, it generates funds for breast cancer research, and you get a tax deduction in return. Sounds rewarding, don't you agree?
What Can I Get from Making Fort Worth, Texas Car Donations?
Do you have a motorhome that's no longer needed by your family? Do you have any plans of throwing away a worn-out truck but you haven't figured out how? Easy, donate it to our Fort Worth, Texas car donations program.
Making a donation to a charitable cause by giving up an unused vehicle sounds like a good idea. Giving it to Breast Cancer Car Donations sounds even better, especially with the perks that go along with it.
Other than the convenience and quickness of our process, expect these benefits when you work with us:
Free towing and pickup of your vehicle
More space for your garage or driveway
Possible major tax deduction
No need to advertise
No need to spend for your car's insurance
No need to deal with pesky hagglers
No need to disclose personal details about yourself
Feeling of happiness knowing that you are making a difference in the lives of cancer sufferers with your Fort Worth, Texas car donations.
Fort Worth: The Panther City
Located in the northern central part of Texas, Fort Worth has a current population of over 854,000. The city is well-known for its museums and its fascination with modern architecture. Many prestigious museums can be found in the city, including the Kimbell Art Museum, which is said to contain one of the best art collections in the state, and the Sid Richardson Museum, famous for its exhibits of Western art.
The Panther City is also home to one of the country's largest racing facilities, the Texas Motor Speedway, as well as the Big Hoss TV, the largest HD screen in the world.
Fort Worth locals seem to have a penchant for outdoor festivals. Among the many celebrations held in the city are the Parade of Lights, Rockin' the River, and the Main Street Fort Worth Arts Festival, an annual event that gathers artists, musicians, and exhibitors together.
Make a Donation Today
Have you made up your mind to contribute to our Fort Worth, Texas car donations program? Help us find a cure for breast cancer today by making a donation. Contact us at 866-540-5069 now.
or Call Us Now at 866-540-5069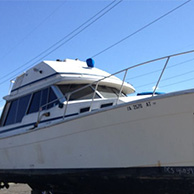 Excellent customer service!