Charlotte, North Carolina Car Donations
Donate Your Vehicle & Transform Lives!
Donate a Car in Charlotte, NC and Help Save Lives
One way of supporting women with breast cancer is the simple act of making Charlotte, North Carolina car donations with us. Breast Cancer Car Donations takes vehicles, regardless of their age and condition, and turns them into sources of funds that are used by nonprofits to support breast cancer patients and their families.
Participating in our Charlotte, North Carolina car donations program means so much than just providing more space in your garage. Your rundown automobile has already outlived its usefulness to you, but to cancer patients and their loved ones, your car still has great value.
Breast Cancer Car Donations has teamed up with respected nonprofit organizations, one of which is the American Breast Cancer Foundation. Through your Charlotte, North Carolina car donations, you help fund research on the screening, early detection, diagnosis, and treatment of the devastating disease.
Fun Facts about Charlotte
You may already know that Charlotte is the largest city in the state of North Carolina, or that it's been given the nickname of The Queen City. You're also probably aware that the city is the second largest banking center in the country. But did you know that Charlotte was once named as the Pimento Cheese Capital of the World?
Here are other interesting details about Charlotte that you might not have heard yet:
It is the biggest metropolitan area in the country without a zoo.
The 10th man to step foot on the moon, Charlie Duke, is a native of the Queen City.
A famous landmark of the city is the Firebird sculpture, which is designed with more than 7,500 pieces of colored glass, thus earning the name, "the disco chicken."
Named as "the greatest place to see a race," Charlotte has hosted three of the biggest annual events of NASCAR.
The city introduced the first ever Family Dollar to the country.
An Easy Donation Process Like No Other
What makes Breast Cancer Car Donations different from other car donations in Charlotte, NC is the ease we provide in the donation process. When you choose to partner with us, you'll do yourself a huge favor since you'll be saving yourself a lot of time and money.
And what do we mean by that exactly? For instance, you don't have to pay for anything, even for the towing of your car. As for the paperwork, we'll be handling every single piece of it.
The only role you'll play is that of the initiator. You just inform us about your decision to take part in our Charlotte, North Carolina car donations program. You may do so by calling us or filling out our form found below.
We'll only be asking basic stuff about your vehicle, such as its manufacturer and mileage. Once we've gathered all the details, a date and time for towing will be arranged.
There's no need for you to be present on the day we haul your vehicle donation away. We place your vehicle up for auction, and the funds generated from it support our partner breast cancer nonprofits.
A few days later, you'll receive a tax receipt from Breast Cancer Car Donations. You can then cancel the insurance and registration of your donated vehicle.
That's the entire flow of our donation process! If you still have questions, just check out our FAQs page.
What Vehicles Qualify as Charlotte, North Carolina Car Donations?
Another good thing about working with us is the fact that we accept almost all kinds of vehicles, regardless of their age, mileage, or condition. Don't worry if your car is no longer running since we have a tow truck to pick it up. And, of course, you won't be paying for it.
From land vehicles to marine transportation conveyances, we gladly take a range of vehicle types for our Charlotte, North Carolina car donations program. Other vehicles we normally accept include:
RVs and campers
SUVs
Trucks
Vans and minivans
Motorcycles
Boats
Yachts
Jet skis
Motorized wheelchairs
Farm equipment
In case you're not too sure about the vehicle you plan to donate, don't hesitate to contact us or give us a call. We'll most likely take it, don't worry.
Why Choose Breast Cancer Car Donations
You already have an idea of how powerful Charlotte, North Carolina car donations can be to thousands of women fighting breast cancer, and how the project can fund vital programs for further research on the disease. You must also know that by collaborating with us, you get to enjoy several perks.
Aside from availing yourself of our simple and efficient donation process, there are other benefits you can get from us:
Disposing of a car that you no longer want or need at no cost
No more storing, insuring, or maintaining of your vehicle
No need to look for potential buyers
No need to advertise
Possible top tax deductions
The feeling of joy knowing that your Charlotte, North Carolina car donations will help cancer patients and their families
Make Charlotte, North Carolina Car Donations Today
Are you ready to make a meaningful contribution to saving the lives of breast cancer patients and helping their families? Call us at 866-540-5069. Donate to us today!
or Call Us Now at 866-540-5069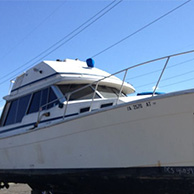 Excellent customer service!