https://www.cardonations4cancer.org/wp-content/themes/naked/img/banner-faq-01.jpg
Car Donations in Phoenix, Arizona
Donate Your Vehicle in Phoenix, Arizona & Save Lives!
When you make a car or boat donation in Phoenix, you not only receive a top tax deduction, but you also contribute to our partner Breast Cancer nonprofit organizations that provide vital services and research to those with this life-threatening disease.
About 1.7 million new cancer cases are expected to be diagnosed in 2017. Arizona alone is expected to have an estimated 4,900 new Breast Cancer cases in women for 2017. This is why Breast Cancer Car Donations Phoenix, AZ, is dedicated to funding various groups that specialize in research and treatment of cancer, as well as those that deliver personal and family counseling, food, housing, and essential access to medical care.
Individuals like YOU can make a difference in this devastating disease. When you donate a car in Phoenix, we can transform lives. Help us reach our goals in funding research and treatment to unfortunate people struggling to survive.

How Do I Donate a Car in Phoenix, AZ?
Are you wondering how to donate a car, truck, RV, or watercraft to fund Breast Cancer research, treatment, and relief? Call now or complete the simple online form and we'll take care of everything for you!
We make every effort to simplify car donations in Phoenix, AZ. When you either call or fill out the online form, we will provide absolutely free pickup and towing at your convenience. Consider that Breast Cancer Car Donations Phoenix will also handle all of the paperwork, and mail you your charitable car donation tax deduction.
That's how it's done! Call, Schedule, Get your Tax Deduction in the Mail! You can make an RV donation, a boat donation, or a donation of just about any type of motor vehicle from a scooter to a sailboat in the city.

Who Benefits From My Vehicle Donation?
When you call in and follow our simple steps to donate cars in Phoenix, you are helping those fighting for their lives with Breast Cancer. Your vehicle donation can make a difference in the lives of those suffering, as well as, provide funding for future research and treatment.
Don't forget, this benefits you as well! Our drivers will accommodate a pickup time that's convenient for you. In a few days, you will finally be rid of that old auto or other vehicle that's been taking up space and costing you insurance and registration fees. Donate a car, make room for new possibilities, give cancer fighters more resources, and deduct it all from your taxes. You can also feel a sense of accomplishment.
Your Breast Cancer car donation is helping those researchers, doctors, and patients have more opportunities for breakthroughs. Cancer is the second most common cause of death in the US, exceeded only by heart disease, and accounts for nearly 1 of every 4 deaths.
Let's work together to fund these programs and tidy up your driveway! Please ensure that you contact us and schedule a time prior to attempting to donate your vehicle and drop off at one of our locations.
Breast Cancer Car Donations: Phoenix, Arizona
3570 Grand Ave #101
Phoenix, AZ 85019
Phone: (866) 540-5069
or Call Us Now at 866-540-5069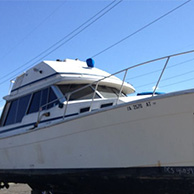 Excellent customer service!