Your Basic Guide to Mastectomy Tattoos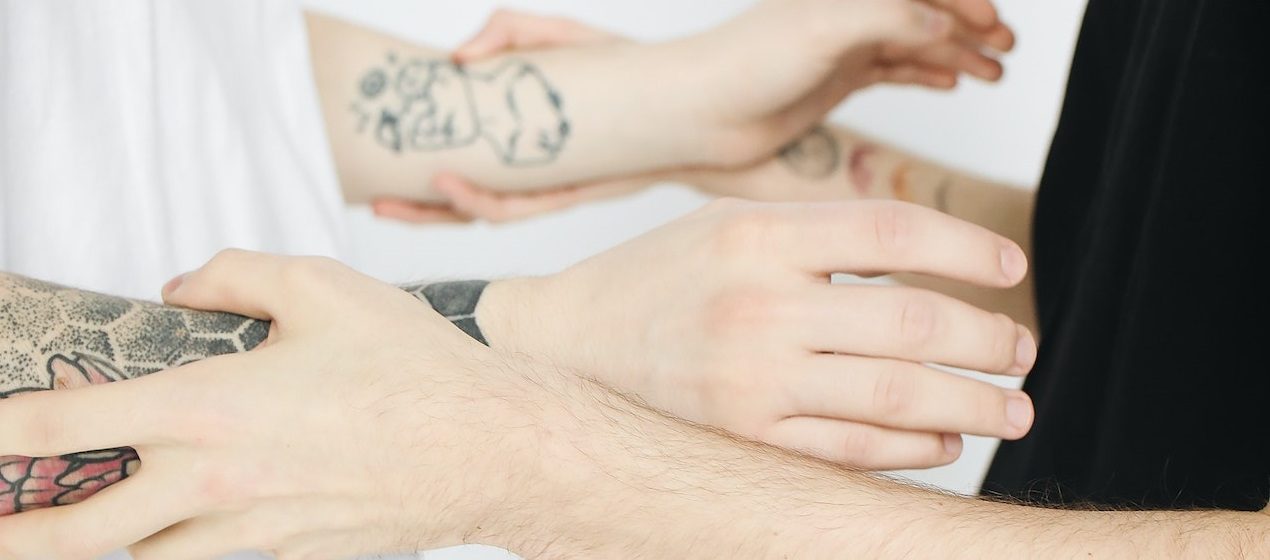 Photo by Polina Tankilevitch under Pexels License
Your Basic Guide to Mastectomy Tattoos
Right after a mastectomy procedure, breast cancer patients are given a number of options for their breast area. These include getting implants or breast prosthesis, undergoing the traditional breast reconstruction surgery, having their areolas tattooed, or choosing to do nothing about their new appearance by settling on a flat chest.
The latest addition to these post-mastectomy options might be something you'd like. It doesn't have to involve going under the knife, and it's truly creative. We're talking about mastectomy tattoos!
So, What Exactly Is a Mastectomy Tattoo?
As the name implies, it's simply an artistic tattoo drawn just above the breast region to hide scars from a mastectomy. Not only does it make patients feel much better about their appearance and overall wellbeing, but it also allows them to express themselves through the unique artwork they'd choose to place on their bodies.
In most cases, patients who have gotten implants without undergoing nipple reconstruction would opt to get mastectomy tattoos. Those who've decided to go flat can also get tattoos since they're still able to wear mastectomy bras or prostheses over their tattoos.
What's Usually the Reason for Patients to Get a Mastectomy Tattoo?
There are plenty of reasons why some breast cancer patients want to get tattooed. For one thing, many of these women feel that the procedure is far less painful and less complicated than reconstruction surgery. Some prefer this option rather than get breast implants since they don't want to risk getting an infection from implants. Many others just love the idea of expressing themselves through an aesthetic tattoo.
'What Designs Can I Get?'
Most mastectomy tattoos involve feminine designs that perfectly contour the shape of the breast. Don't worry if you prefer something else though, as you'll be provided with a myriad of design options to choose from. It's also up to you to decide on the size.
You can even come up with your own concept if you wish to. That way, you can express yourself creatively through the artwork you have in mind. Just be clear in discussing your ideas with your artist, and they will take care of the sketch and everything else.
'When Am I Allowed to Get a Tattoo?'
Patients are normally recommended to wait three years following mastectomy before getting a tattoo. Keep in mind, however, that the timeline may differ from one patient to another, depending on various factors. With that said, it's best to talk to your doctor first before deciding to go for mastectomy tattoo.
Any Tips on Picking the Right Artist?
We advise you to choose a tattoo artist who's well-versed and knowledgeable about their craft. You can recognize an educated artist if they can honestly tell you about the downsides of tattooing scar tissue. We suggest you make a list of questions before you make your way to a tattoo shop.
It's also a good idea to visit shops around the city, ask for referrals, check out portfolios, or read online reviews. Don't settle on the first shop you stumble on. There are many others waiting for you.
'What Potential Risks Should I Look Out For?'
Tattoos can trigger a skin allergic reaction, which is why you may want to have a patch test first. Simply ask your artist to give you one.
Since it's also possible to acquire hepatitis or HIV from tattoos, see to it that you choose a shop that is known for its sterile equipment and hygienic environment.
Your tattoo artist will be able to provide you a list of do's and dont's right after you get your tattoo. Make sure that you follow the aftercare instructions to avoid fading and damage.
Donate an Old Car, Save Lives, Get Tax Deductions
If you're not a breast cancer patient but someone who has a soft heart for people suffering from this life-threatening disease, you may extend meaningful assistance to them by donating a vehicle you no longer need to us at Breast Cancer Car Donations.
We sell all donated vehicles via auction and use the proceeds to support the programs of our nonprofit partners that are dedicated to helping save the lives of breast cancer patients, particularly those who are uninsured and underserved. These IRS-certified 501(c)3 nonprofit organizations provide services that are focused on the prevention, screening, diagnosis, and treatment of breast cancer.
While your vehicle donation will make a difference in the lives of breast cancer patients, you will also receive rewards, including a top tax deduction. You can also take advantage of our free towing services and enjoy our quick and convenient donation process where you don't have to do any paperwork.
If you want to know more about our vehicle donation process, call us at 866-540-5069 now or send us a message online. You can also check out our FAQs page for more information.
You can donate your car today by filling out our secure online donation form or calling us directly. We accept almost all types of vehicles regardless of their age and condition. We also accept vehicle donations anywhere in the United States since we have car donation programs in all 50 states.
Show You Care for Breast Cancer Victims in Your Area
Show you care for the less fortunate people in your community who have been victimized by breast cancer. Call us at 866-540-5069 and get started with your car donation.