World Obesity Day: Everything You Should Know About Obesity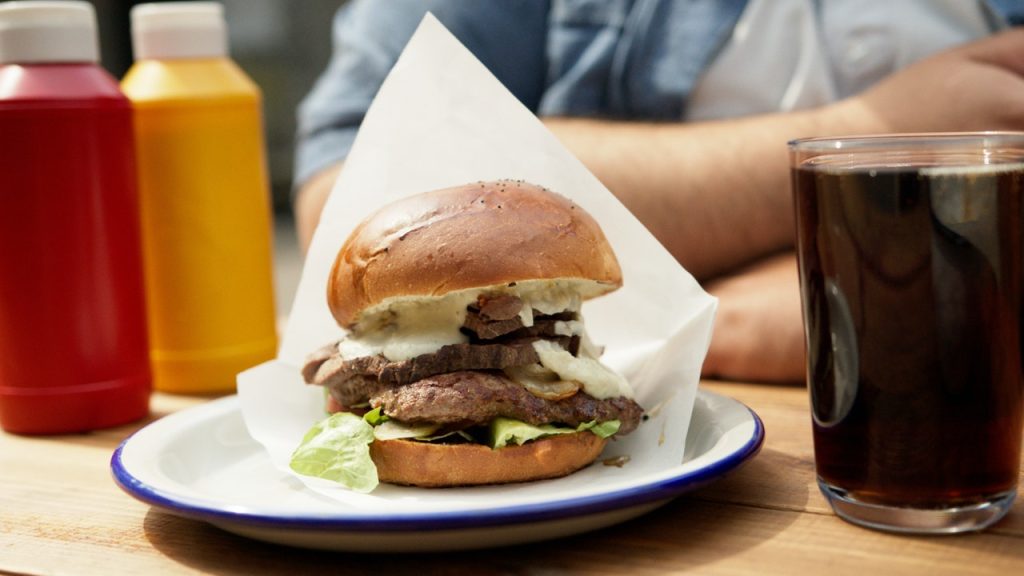 On March 4th, Help Raise Awareness of this Serious Health Issue
Next to smoking, obesity is the second leading cause of preventable death in the United States, accounting for an estimated 300,000 deaths per year, according to the National Institutes of Health.
Millions of Americans have been categorized as obese. You might be surprised to learn that the U.S. adult obesity rate now stands at 42.4%. This finding, which was based on newly released 2019 data from the Centers for Disease Control and Prevention, marked the first time the national rate has passed the 40% mark. The obesity rate has increased by 26% since 2008, highlighting the country's obesity crisis.
Worse, more people are bound to be classified as obese in the years ahead. It has been projected that about 2.7 billion adults worldwide will be overweight or obese by the year 2025.
People who are obese or overweight are more prone to many health complications and diseases. They're at higher risk for life-threatening conditions such as diabetes, cancer, and heart disease, as well as psychological problems like depression and low self-esteem.
World Obesity Day, which takes place every 4th of March, is a global initiative highlighting the various factors that contribute to the growing obesity problem. It aims to raise awareness of the root causes of obesity and what we can do to address them. The event also encourages each one of us to become a health advocate by promoting healthy lifestyles that do not lead to obesity.
Important Facts about Obesity
One of the best ways to celebrate World Obesity Day is by simply educating yourself on the issue. Here's everything you should know about obesity:
1. Obesity is linked to over 60 chronic diseases.
Aside from serious health conditions such as heart disease, cancer, and diabetes, obesity can also lead to osteoarthritis, hypertension, metabolic syndrome, stroke, gallbladder disease, and breathing problems. Obese women who are pregnant may experience complications such as gestational diabetes or pre-eclampsia, a dangerous rise in blood pressure during pregnancy.
2. Eating too much and moving too little are the top culprits of obesity.
Keep in mind that obesity doesn't happen overnight. Most of the time, it is caused by poor diet and lifestyle choices, particularly choosing sugary foods, drinking excessive alcohol, and lack of physical activity.
3. Genetics can also contribute.
Rare genetic conditions, such as Prader-Willi syndrome, can cause obesity. However, this doesn't mean that affected people can't lose weight anymore. Inheriting certain traits from your parents, like having a big appetite, may also make it more difficult to trim your weight.
4. Obesity is among the top five leading causes of death worldwide.
Every year,  2.8 million lives across the globe are lost because of obesity. The other top causes of death are high blood pressure, tobacco use, high blood glucose, and physical inactivity.
5. Obesity is most common in middle age.
More than 40% of adults between the ages of 40 and 59 are obese.
6. Obesity can cause day-to-day problems.
Obese or overweight individuals may have trouble breathing at times, and it's not unusual for them to feel very tired often. Despite not moving much, they tend to sweat a lot and experience body pains.
Ways to Prevent or Treat Obesity
Fortunately, obesity can be treated or prevented in ways that don't require costly medication. Here's how:
Eat a balanced and calorie-controlled diet as recommended by your doctor or dietitian.
Consult a weight loss management health professional.
Throw away your junk food.
Eat more fruits and veggies.
Eat slowly and take smaller portions.
Avoid drinking too much alcohol.
Join a local weight loss group.
Hire a personal trainer or life coach.
Breast Cancer Sufferers Need Your Support
Like obesity, breast cancer has been causing thousands of deaths each year. Unlike obesity though, breast cancer treatment requires shelling out huge chunks of cash that many sufferers can't afford. That is why we at Breast Cancer Car Donations are reaching out to seek your support for our cause.
If you have an old clunker that you don't use anymore, donating it to us would help in making it possible for destitute breast cancer-stricken women in your community to survive the disease.
At the same time, teaming up with us is the best and easiest way for you to get rid of your old and unwanted vehicle.
We will sell your vehicle through an auction. All the proceeds will go directly to our breast cancer-focused charity partners, enabling them to support their beneficiaries through a range of vital programs and services. Thanks to your generous contribution, needy breast cancer patients in your area will be given opportunities to avail themselves of comprehensive breast health services, including different types of treatment, follow-up care, cancer screening, prevention, and education.
To show our gratitude for your charitable contribution, we'll promptly mail to you the 100% tax-deductible sales receipt of your vehicle after we auction it off. This receipt will allow you to claim your maximized tax deduction in the upcoming tax season.
We offer free towing in all parts of the United States. You'll be the one to pick the date, time, and place for this. You don't even have to be around when our representative comes to collect your automobile.
Perhaps the greatest reward you'll get is the joy and satisfaction you'll experience when you know how big of a positive impact you're making with your charitable gesture. Just imagine being instrumental in the saving of even one patient's life.
We accept pretty much all types of vehicles, including those that are in bad shape. No need to have your car fixed or polished before you hand it over to us.
If you're interested to see how our donation process works, you may visit our FAQs page. If you have any questions or concerns, feel free to message us here or call us at 866-540-5069.
Save Lives with Us Now!

Use World Obesity Day as an opportunity to make a difference in the lives of breast cancer patients. Call Breast Cancer Car Donations at 866-540-5069 or fill out now!