World Kindness Day: 8 Ways You Can Spread Kindness for a Better World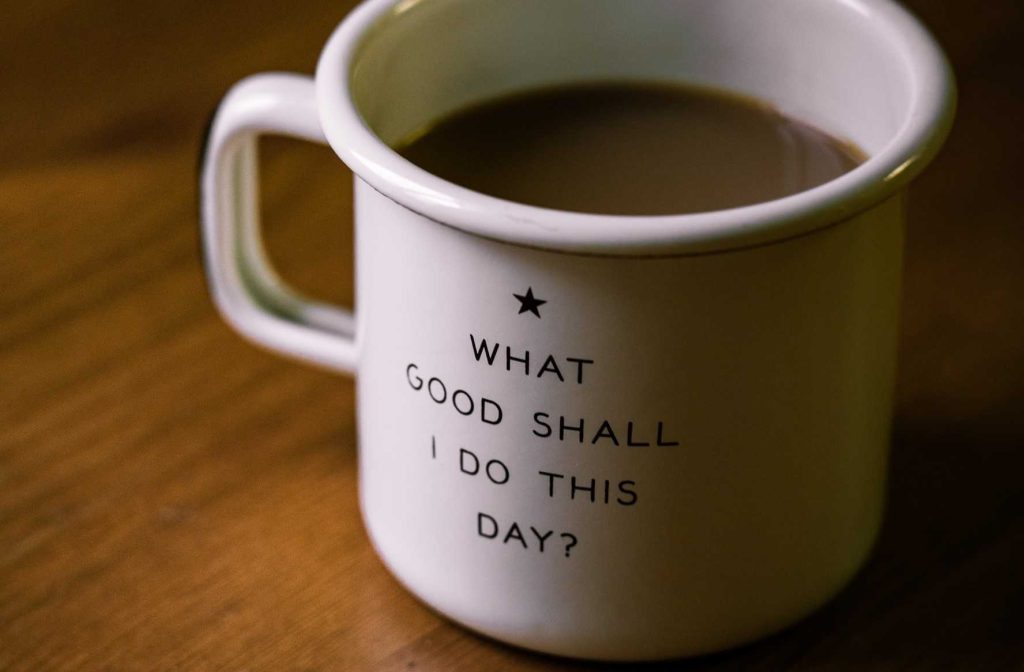 World Kindness Day: 8 Ways You Can Spread Kindness for a Better World
When was the last time you greeted or did something nice to a stranger? Didn't it make you feel great knowing that your small gesture brightened up one's day? Whether it's by holding the door for someone, offering to help an elderly lady cross the street or simply smiling at a passerby, being kind to another human being really makes a difference.
With all the positivity kindness brings, it's no surprise that a special day was created for it: November 13—World Kindness Day. A perfect time to spread compassion and empathy, this annual event inspires everybody to create a better world through acts of kindness.
World Kindness Day was founded in 1997 by the World Kindness Movement, a conglomeration of organizations all over the globe. The movement aims to unite all nations by promoting kindness. At present, 28 nations are part of the movement. They include Japan, Australia, Mexico, and Singapore.
Hopefully, in the years to come, we'll be seeing more countries joining the movement. Who knows, through our selfless deeds, world peace might finally be achieved one day.
A Simple Act of Kindness Goes a Long Way
World Kindness Day is all about giving and expecting nothing but a sense of fulfillment in return. It's all about showing utmost compassion even through small deeds. To help you observe November 13—World Kindness Day in a meaningful way, here are eight ideas we've come up with:
1. Offer free hugs in your community.
Everyone loves a good hug or two. Approach random people and ask them if they need a gentle hug from you. If you're not the type to mingle with strangers, you can do it with your friends, family, and co-workers instead.
2. Do volunteer work.
Volunteerism is one of the best ways to show kindness towards others. Participate in a feeding program, sign up for a local nonprofit or join a cleanup drive in your area.
3. Cheer up the elderly.
Drive your way to a nearby nursing home or senior center. Talk to the elderly residents there and entertain them with your jokes. Make them feel special in your own way.
4. Write an appreciation letter.
Is there someone in your life that you adore so much? Do you have a dear friend with whom you haven't gotten in touch with for ages? Put a smile on their face by mailing a handwritten note!
5. Lend a hand.
Ask your neighbors if they don't mind you mowing their lawn or taking their trash out for them. Offer someone to carry their grocery bags. You have no idea how much such a gesture means to them.
6. Donate to a charity.
Everyone has at least one advocacy they'd like to support, and probably the simplest way to do so is to contribute to a nonprofit that supports the cause. Find out about the charities in your area on this page.
7. Spend the day at a homeless center.
Take time to support the homeless men and women in your community. Spread the joy by bringing them delicious treats or surprising them with a box of your old stuff.
8. Compliment.
Whether you do it to a colleague or a complete stranger, praising someone is a definite way to make their day. This November 13—World Kindness Day, don't be shy to praise the people around you for whatever good qualities you see in them. For sure, you'll be making tons of friends with your positive words!
Celebrate World Kindness Day with a Meaningful Deed

Being kind also means being selfless, and what better way to show it than to help others who need it the most. With a simple car donation, you'll be able to save the lives of needy women in your community who are suffering from breast cancer. Together with Breast Cancer Car Donations, you'll make it possible for them to get treated.
If you've been planning to get rid of an unwanted vehicle, it makes perfect sense to donate it to us. By doing so, you not only avoid the hassles and costs of selling, but you also get the opportunity to make an impact in your community.
We'll sell your donated automobile through auction and use the proceeds to fund reputable cancer-fighting nonprofit organizations such as the American Breast Cancer Foundation (ABCF) and Women Involved in Nurturing, Giving, Sharing, Inc. (WINGS). These nonprofits deliver comprehensive breast health services to all Americans who need them, providing indigent breast cancer patients with access to health facilities that offer breast cancer screening, diagnosis, and treatment.  The funds generated from your vehicle donation will also be used to finance breast cancer research and outreach programs.
Donating to us will only take minutes as the only thing you'll be doing is to contact us. After you've informed us of your decision to donate, we'll schedule a pickup, take care of your papers, and mail you your tax-deductible receipt a few weeks after your donated vehicle is sold. That's how simple it is!
You can make your car donation by filling out our online donation form or calling us directly at our toll-free hotline 866-540-5069.
We accept vehicle donations anywhere in the United States since we have car donation programs in all 50 states.
Take a look at our FAQs page to find out more about Breast Cancer Car Donations, our car donation program, how you can claim tax deductions for your charitable contribution, and other related matters. Have a chat with us here if you're not so sure about donating a damaged automobile. We'll be glad to hear from you!
Show Your Support for Breast Cancer Patients Now!
Breast cancer has taken countless lives in the country. With your generous donation, the numbers can definitely go down. This November 13—World Kindness Day, show the breast cancer patients in your area that they're not alone in their fight for survival. Call us at 866-540-5069 today and get free towing service for your vehicle donation.