World Hospice and Palliative Care Day: 7 Questions You Might Have in Mind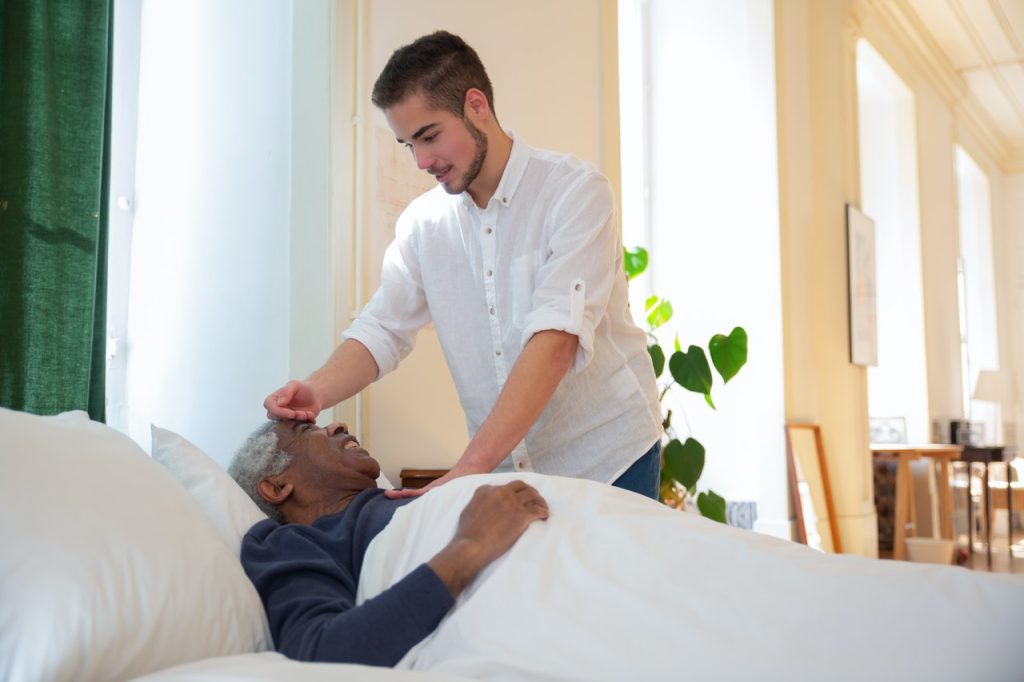 Specialized Care Programs Take the Spotlight on October 9th
You might have heard the terms "hospice" and "palliative care" before. Some people don't know what they mean. While both are medical care programs designed to bring comfort and relief, they differ in important ways.
Palliative care is specialized care for patients with illnesses that are considered serious but not immediately life-threatening, such as heart failure, cancer, or dementia. Hospice care, on the other hand, is a specific type of palliative care that focuses more on improving the quality of life for people who are considered to be terminally ill.
To raise awareness and shine a spotlight on hospice and palliative care, we celebrate World Hospice and Palliative Care Day on the second Saturday of October every year. This year, the event takes place on October 9th.
This day of observance seeks to show people how vital palliative and hospice care is. Concerned organizations also use this day to raise funds to improve and widen the reach of palliative and hospice care services.
To shed light on these two specialized care programs, Breast Cancer Car Donations has compiled these frequently asked questions about palliative and hospice care services.
1. How do I know if I should get palliative care?
Palliative care is for people who have serious illnesses that doctors still deem as curable. This service can be recommended by your doctors at any stage of your illness. However, the final decision on this rests entirely on you.
2. What's the difference between my regular doctors and palliative doctors?
Palliative doctors concentrate on preventing or alleviating your suffering. They focus on making you as comfortable as possible while you continue with your regular treatment.
3. How do I know if I'm eligible for hospice care?
In general, hospice care is for patients who have six months or less to live.
4. Do I need to stay in hospice care until I die?
You can choose to leave hospice care whenever you want to. If you feel that your health is improving or you wish to seek curative treatment, you can opt to leave hospice care. You can also return when you choose to.
5. Does palliative care mean an end to my treatment?
Not at all. Palliative care only aims to provide you the best quality of life possible. Treatments for your illness may continue even when you're under palliative care.
6. Can I still see my doctors if I choose to get palliative or hospice care?
You certainly can. You're not required to stop seeing your other doctors. In fact, palliative doctors often coordinate with your other doctors so they can come up with the best care treatment program for you.
7. How can I find palliative or hospice care?
These services are usually provided in hospitals, nursing homes, and assisted living facilities. You can ask your doctor to refer you to someone who specializes in palliative medicine or a specialist.
Turn a Car You No Longer Need Into a Lifesaver
Thousands of women across the country are battling breast cancer without access to the treatment they need. Sadly, these patients don't have the means to get the medical treatment they need that can help them beat breast cancer.
However, all hope is not lost. You can help save the lives of these suffering patients. All you have to do is donate any vehicle you no longer need to us here at Breast Cancer Car Donations.
We'll sell your vehicle through an auction and use the proceeds to support the critical programs and services of reputable breast cancer nonprofit organizations that we are in partnership with. These IRS-certified 501(c)(3) nonprofit organizations provide comprehensive breast health services to all who need them, with uninsured and underserved breast cancer patients as their primary beneficiaries.
Our charity partners provide these patients with financial assistance and easy access to medical facilities where they can undergo all types of treatment, including surgery, chemotherapy, and radiation treatment.
These charities also provide breast cancer survivors with follow-up care, including laboratory work, annual mammograms, and free medical checkups five years after remission. Other beneficiaries get to receive free breast cancer screening and prevention and education services.
You'll also benefit from your charitable contribution since it will entitle you to receive a top tax deduction in the next tax season. Moreover, we'll provide you with our free pickup and towing service. You can get this service wherever you're located in the United States.
The most satisfying reward you'll get, however, is the awesome experience of doing an act of charity that will help save lives.
You can donate not just a car but also almost any other type of vehicle regardless of its condition.
Donating to us is quick and easy. Check out this page to see how convenient it is to donate your unneeded vehicle to Breast Cancer Car Donations.
For more information, head over to our FAQs page. If you have any questions or concerns, don't hesitate to call us anytime through our toll-free hotline at 866-540-5069. You may also write to us here.
Touch Hearts on World Hospice and Palliative Care Day

On World Hospice and Palliative Care Day this October 9th, do a wonderful act of kindness that will surely touch the hearts of impoverished breast cancer patients in your community. Give them a reason to look forward to a brighter tomorrow with your vehicle donation. Call Breast Cancer Car Donations at 866-540-5069 or fill out our online donation form now!