World Health Day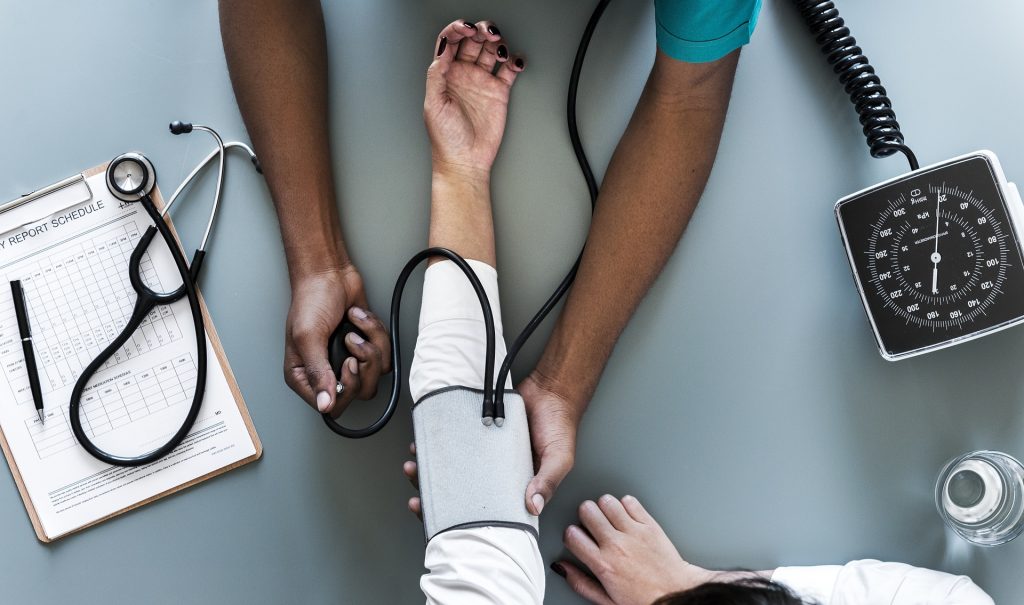 Fight Breast Cancer on April 7 — World Health Day!
Do you know that for the last 70 years, the guiding vision for April 7 — World Health Day — has always been "Health for All"? The World Health Organization (WHO) established this event to raise global awareness about the various threats to our health. The program is also built around the goal to ensure people everywhere can access the highest health services possible regardless of their age, gender, ethnicity, and socioeconomic backgrounds.
More and more people are able to enjoy universal health coverage. However, there are still yawning gaps in healthcare services in the United States.
We Can Do Something!
For many years, breast cancer has been taking away countless precious lives. As a matter of fact, it remains a leading cause of cancer death among women all over the world.
The sad part is that millions of people who suffer from it are unable to get the proper care and treatment that they need due to financial incapacity, including the lack of health insurance coverage. They also lack knowledge about the disease.
What makes the situation even sadder is that a lot of these people could have been saved or at least have had a chance to enjoy a better quality of life.
Thankfully, concerned non-profit organizations have committed to giving every individual within the United States a real fighting chance to beat breast cancer. They do this by providing comprehensive breast health services all over the country.
We at Breast Cancer Car Donations support these charities by setting up and operating vehicle donation programs all over the country to raise funds for their programs.

Your Clunker Can Help Beat Breast Cancer!
If you have an extra or unwanted vehicle, why not donate it? You don't only get to rid of that car conveniently; you also get to actively help save lives!
That old car you deem useless can actually be someone else's only hope for survival. Donating it through our service would mean extra funding for:
Prevention, screening, and diagnosis of breast cancer;
Research funding for breast cancer treatment;
Financial assistance to the uninsured and underserved breast cancer-stricken Americans;
Efficient treatment and rehabilitation of patients who are suffering from breast cancer;
Support for breast cancer patients' families;
Campaigns to raise public awareness of the causes, symptoms, prevention, and detection of breast cancer.
What Your Car Donation Would Do for You
Aside from donating a car to Breast Cancer Car Donations, what's a better way to quickly (and conveniently) get rid of an unwanted vehicle and promote health and wellness at the same time? The answer: Nothing! Here are the reasons why we say so:
You get to get rid of an unwanted car for FREE! Wherever that vehicle is, a professional local towing company can haul it off at no cost to you.
Secure alternative to selling
No need to sell or trade your car yourself, which involves a lot of effort on your part as you have to put up ads, handle heaps of paperwork, and search for buyers. Not only that, you also face the risk of compromising your privacy when you negotiate and deal with strangers.
Are you willing to waste precious money on insurance payment and repair and maintenance costs of a car you no longer need?
You'll be surprised how incredibly convenient, easy, and fast making our car donation process is! You don't even have to leave the comforts of your home for it! Donating multiple vehicles is warmly welcome. We accept nearly all types of vehicles regardless of their condition as long as we find cash value in them.
Instead of selling or trading in your old car for less, car donations let you enjoy equitable tax deductions. Based on IRS rules, the amount will depend on your car's selling value or fair market price.
Let's Celebrate World Health Day!
It's time we do something to make "Health for All" a reality in our communities. Sometimes, all it takes is one phone call to help change the world. Fill out our online donation form or call us at 866-540-5069 and get free towing services for vehicle donations to Breast Cancer Car Donations on April 7 — World Health Day!