World Gratitude Day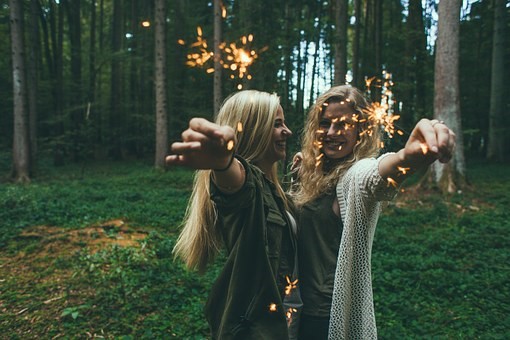 World Gratitude Day: Appreciate Your Blessings
"What are you thankful for?"
That's a question that brings a plethora of interesting responses. Many may say it's their family, a stable job, or just about anyone important in their lives. If you were to think deeply though, what would be the first few things that come to your mind?
Whatever they are, we suggest you list them all down in a belated observance of World Gratitude Day. This unofficial holiday observed every 21st of September might have passed you by unnoticed. Nevertheless, this special day should remind each and every one of us to recognize and admire the simple things that make our lives worth living. It provides us the opportunity to reflect on those moments that were significant to us. Whether it's getting a raise or reaching a professional milestone, it won't hurt to show a little gratitude.
Ways to Show Gratitude
Being appreciative of your blessings, big or small, is the essence of this occasion. That being said, there's a number of ways in which you can show your gratitude not just on World Gratitude Day but on any day of the year. Here are some of them:
Acknowledge the support given to you by your loved ones.
You may have some ups and downs with friends and family, but that's totally normal. Besides, that's the whole point of relationships, isn't it?
Think about all the good things they've done for you—the support, care, and love they have showered you with. That's what really matters. Show them your gratitude by surprising them with presents, taking them out for dinner, or by simply letting them know how much they mean to you.
Compliment your co-workers.
Almost everyone agrees that teamwork is the key to success. Without help from your colleagues, you might not have been able to finish your work on time. So, why not make their day with a simple message of gratitude?
Start a gratitude journal.
Robert Emmons, a psychologist and the author of "Thanks!: How the New Science of Gratitude Can Make You Happier," encourages everyone to keep a gratitude journal. He says reflecting on things or moments that make us grateful brings a positive impact on our lives. Begin your journey to happiness now by listing down everything that makes your heart swell with gladness.
The most important blessing you should be grateful for is yourself. This may sound selfish, but actually, it's not. All of us deserve self-appreciation.
If you've been working hard to get to where you are now—whether you got promoted, reached your weight goal, or overcame a bad habit—it's time you reward yourself. Give yourself a huge pat on the back. Treat yourself to a lavish meal at a restaurant, go on a vacation, or buy that pair of shoes you've long wanted to have. Do whatever makes you happy!
How You Can Help Save Lives
Our good health is among the many things we should be grateful for. While many of us may take it for granted, those who are sick can only think of regaining their health. Women afflicted with breast cancer, for instance, are going through a painful and awful ordeal, something they never saw coming.

In the United States, more than 260,000 women are expected to be diagnosed with breast cancer this year, with more than 40,000 fatalities expected. With these devastating numbers, one can only hope that experts will eventually come up with a sure-fire cure for this life-threatening disease.
Now, here's the thing: When you donate an unneeded automobile to us, you'll be helping fund vital cancer organizations and research centers that are conducting intensive studies on solving the mysteries of this disease, with the aim of producing medicines that can effectively prevent and kill it.
Teaming up with Breast Cancer Car Donations can bring fulfillment to anyone who has a passion for helping others. Apart from getting rid of an unwanted vehicle without spending a single dime, you also get the chance to save people's lives. Moreover, you'll be rewarded with a hefty tax write-off for your charitable contribution.
To know more about Breast Cancer Car Donations, our donation process, how you can get tax deductions, the types of vehicles you can donate, and other related matters, feel free to call our toll-free 24/7 hotline 866-540-5069. You can also visit our FAQ's page or contact us online. You can make your car donation by filling out our online donation form. We accept vehicle donations anywhere in the United States since we have car donation programs in all 50 states.
Donate a Car and Receive the Gratitude of Breast Cancer Victims
Do you have an old car that is only giving you trouble and draining your pocket with its need for constant repairs? In your belated observance of World Gratitude Day, donate that car to us by calling us at 866-540-5069. Just imagine how grateful the breast cancer victims in your community will be once they get to benefit from your charitable contribution.