World Fair Trade Day: 3 Ways Fair Trade Supports Women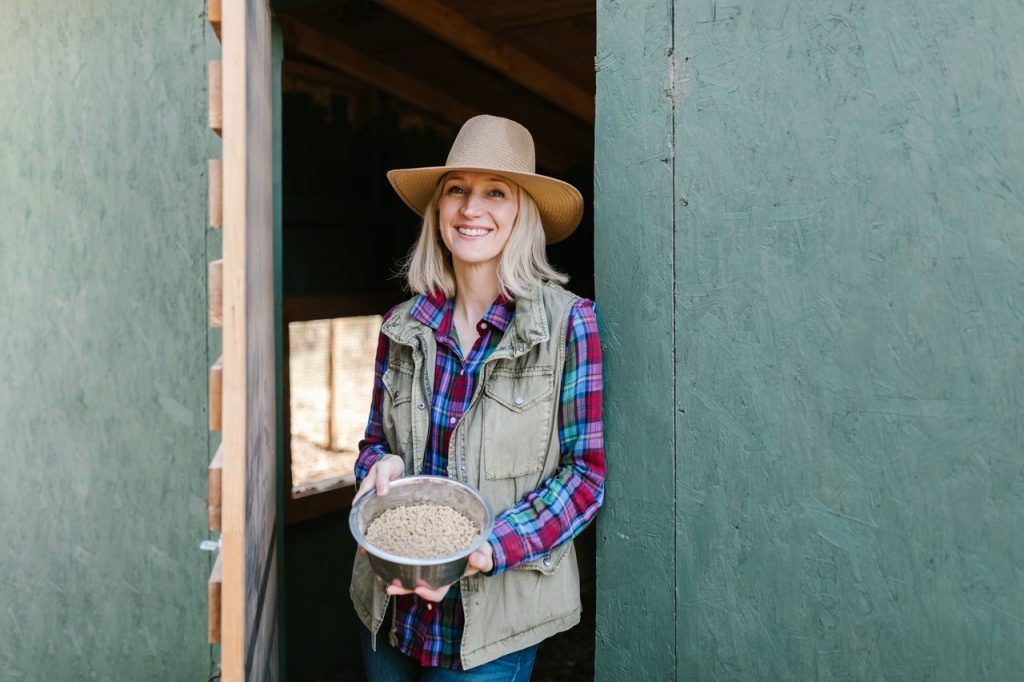 Promote Gender Justice by Supporting Fair Trade Practices
Nations around the world celebrated World Fair Trade Day last May 14th to support fair trade practices in various industries. The event also served as a springboard for all concerned sectors to show their support for the empowerment of women as well as gender justice in developing countries.
Observed every second Saturday of May, World Fair Trade Day celebrates strides made by countries and organizations in embracing fair trade practices in support of small-scale farmers, producers, and their families as well as in cultivating healthy and sustainable communities around the world.
3 Ways Fair Trade Helps to Empower Women
Across the globe, women have been struggling to prove themselves in the workplace. It is even more difficult in developing countries where stereotypes abound.
Women play crucial roles in various industries. They make up a significant proportion of workers and farmers, especially in the textile and handicrafts sector.
While countries worldwide have various laws on women's rights, implementation is erratic if not non-existent. Among others, cultural factors prevent women from exercising their rights. For instance, women only hold 12% of board positions in businesses across the world, 9% of CEO positions, and 24% of senior management roles.
Fair trade advocates seek to address these issues not only during World Fair Trade Day but year-round as well. Here are three areas where fair trade practices help empower women:
1. Fair trade practices protect women's rights.
Fair trade practices provide opportunities for avoiding gender discrimination in the workplace. These practices provide workers with fair labor conditions as well as product-specific norms for environmental protection. Fair trade standards also promote policies against unfair hiring based on gender, marital status, sexual intimidation, and harassment.
2. They promote gender equality.
Fair trade practices promote gender justice in the workplace. They ensure that women get opportunities in the workforce by providing them the necessary training in business, finance, and other disciplines to help them succeed.
3. They break down stereotypes.
Fair trade practices break down the barriers and limitations on work areas for women. While there's still much work to be done in this area, initiatives in several industries have led to significant improvements in breaking down gender barriers in the workplace.
Make a Difference in the Lives of Women with Breast Cancer
As fair trade practices help women improve their quality of life, you too can make a difference in the lives of women in your community who have been diagnosed with breast cancer. You can help save their lives.
All you have to do is donate your old and unwanted vehicle to us at Breast Cancer Car Donations. We will auction off your vehicle and use the proceeds to support the vital breast health programs of our nonprofit partners. Thanks to your donation, these IRS-certified 501(c)(3) nonprofit organizations will be able to provide more uninsured and indigent breast cancer patients in your area with easy access to top medical facilities as well as financial assistance to cover the costs of their treatments, doctor consultations, medications, follow-up care, and other vital health care services. Other beneficiaries get to receive free breast cancer screening and diagnosis as well as prevention and education services.
You'll also benefit from your act of charity since it will entitle you to receive the maximum tax deduction in the next tax season. Additionally, you'll also benefit from our free towing service, which you can get anywhere in the United States.
The most satisfying reward you'll get, however, is the awesome experience of doing something that can help save lives.
We accept nearly all types of vehicles, including those that aren't in great shape anymore. Visit this page to learn what else you can donate aside from cars.
For more information on our donation program, including our quick and easy donation process, head over to our FAQs page. If you have any questions or concerns, feel free to call us at 866-540-5069 or leave us a message here.
Help Save Women's Lives Today!

Your problem car can turn from a drain on your budget to a bringer of hope for the hapless victims of breast cancer in your area. Donate it to us at Breast Cancer Car Donations, and we'll turn it into a life-saving tool for them. Call us at 866-540-5069 or make your donation here now!