World Distance Learning Day: 5 Advantages of Learning Remotely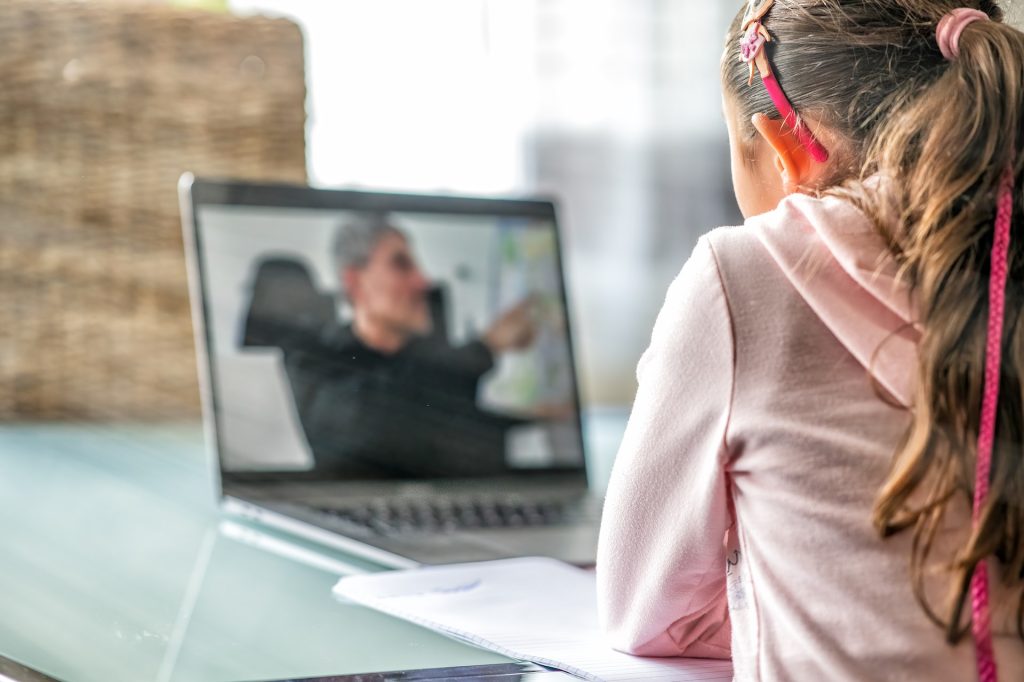 Understand the Perks of Online Learning and See If It's for You
With the onset of the pandemic, authorities were forced to close schools in the country, resorting to online classes to provide students with an alternative means of learning. Schools used tech tools to help learners go about their schoolwork as they would in a physical classroom. They explored opportunities for distance learning as part of their future curriculum.
However, even before the challenges of the pandemic, distance learning tools were already being explored by young and adult learners alike.
World Distance Learning Day, observed every last day of August, seeks to highlight the advantages that this modern method of learning gives to students of all ages.
If you're wondering why distance learning is preferred by many learners, Breast Cancer Car Donations provides five key reasons:
1. You can learn remotely.
Many schools and universities offer homeschooling options and online courses for those who are unable to attend physical classes. This is a convenient way to access learning resources without having to travel great distances.
2. It is flexible.
Many people who opt for distance learning can study at their own pace with this type of learning mode. This means that people who work can take several classes before or after their shifts. Parents can teach their kids at home at a time conducive to them.
3. It can accommodate students with special needs.
Distance learning is a convenient option for students with mobility issues or those who find it difficult to transfer from class to class. Distance learning also has an individualized and self-paced learning process that accommodates students with attention deficit hyperactivity disorder (ADHD) and other learning difficulties. It's also a good option for hearing-impaired students who may need to rewind or slow down lecture videos.
4. It maximizes time.
While there are live video classes, recordings are also available which students can access without the interruptions of a typical classroom. Learning management systems also make it convenient for teachers to plan the lectures and grade the students based on their assessments and outputs for the course.
5. Students hone their IT skills.
Students engaged in distance learning become proficient in online research, word processing, video conferencing, presenting slides, using discussion boards and collaborative apps, social networking, sending and receiving emails, and creating blogs and videos. These are skills that can help them in landing employment later on.
Looking for the Best Way to Dispose of Your Old Ride?
You'll have one less reason to use your car once you decide to engage in distance learning. Moreover, you may have other reasons for wanting to give up your sedan, such as your frequent trips to the repair shop that are costing you a lot of money.
If you're looking for an ideal way to dispose of that vehicle, consider donating it to us at Breast Cancer Car Donations. When you do that, you'll not only dispose of it quickly and at no cost to you, but you'll also be helping save the lives of needy breast cancer patients in your community.
We'll fix your vehicle before auctioning it off, with the proceeds delivered to our nonprofit partners. Thanks to your auto donation, these IRS-certified 501(c)(3) nonprofit organizations will be able to help more uninsured and indigent women in your area who have been diagnosed with the life-threatening disease.
Our charity partners provide their beneficiaries with easy access to top cancer centers as well as financial assistance to cover the costs of their treatments, doctor consultations, hospital fees, medications, and other essential health care services. Other beneficiaries get to receive free breast cancer screening and diagnosis, as well as cancer prevention and education services.
As a donor, you'll get our fast and free towing service wherever your vehicle is located anywhere in the country. Your donation will also entitle you to claim the maximum tax deduction in the next tax season.
Best of all, you'll get to experience the priceless satisfaction of doing a life-saving charitable act.
You can donate to us just about any type of vehicle even if it's no longer in good condition.
Feel free to visit our FAQs page to learn more about our donation program, including our quick and easy donation process. If you have questions about the ins and outs of our vehicle donation program, don't hesitate to contact us anytime through our toll-free hotline at 866-540-5069. You may also write to us here.
Support Indigent Breast Cancer Patients Today!

Use your old car to give hope to breast cancer patients in your community who are fighting for their lives. Call Breast Cancer Car Donations at 866-540-5069 or fill out our secure online donation form now!