World Day of Social Justice: 5 Ways to Fight Social Injustice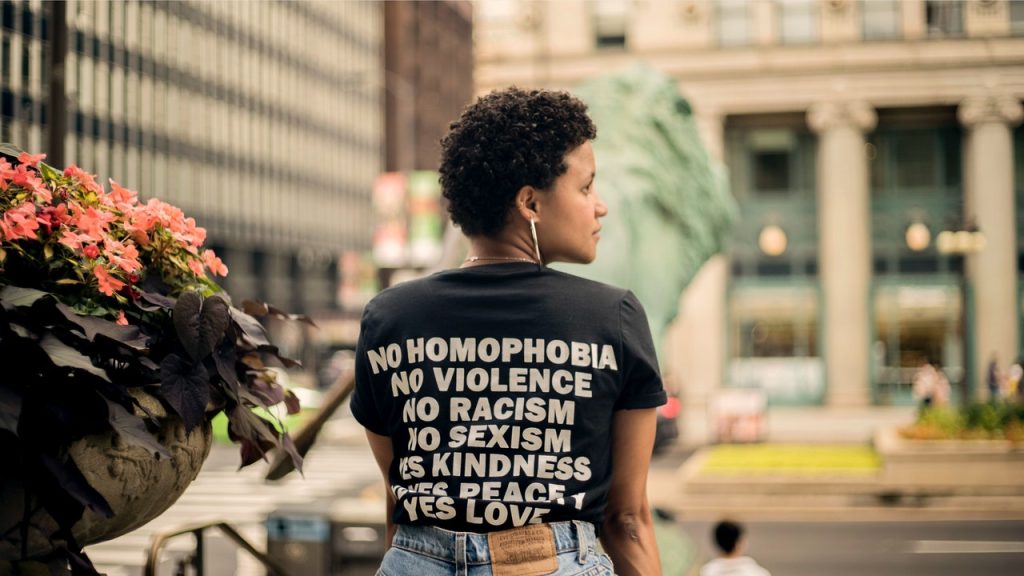 Here's How You Can Be a Social Justice Advocate
Despite the many efforts taken by the United Nations and other major global organizations to address inequality around the world, social injustice remains very much alive today. Issues such as poverty, unemployment, exclusions, and unfair treatment of people remain unsolved.
Hopefully, with global campaigns like the World Day of Social Justice, these issues may be tackled more substantially and effectively. As long as people are willing to work together to pursue social justice, positive results can be expected.
Taking place every 20th of February, World Day of Social Justice was established by the U.N. General Assembly to encourage people in all parts of the globe to uphold the principles of social justice. This means removing barriers that individuals and groups face because of race, gender, ethnicity, culture, political view, or disability.
How You Can Get Involved
There's no denying that being a social justice advocate can be very challenging. In joining the fight against social injustice, you might find yourself struggling to figure out where to start. Don't worry, you're not alone.
Helping eradicate social injustice is something many people have trouble doing. To help you out, Breast Cancer Car Donations shares five tips on how you can join the campaign for social justice:
1. Educate yourself.
Before you can join a movement, it's crucial to learn what the cause is all about as well as the goals it aims to accomplish. Use various sources to gain a deeper understanding of your chosen social movement. From online journal articles and books to documentaries and organizational websites, you have tons of resources available.
2. Donate.
With nonprofits relying on donors to help keep their programs and services up and running, contributing to one that supports the social justice movement can be something on your February 20th to-do list. Whether it's a cash or non-cash donation, you can make a huge difference in the lives of their beneficiaries.
3. Volunteer.
If you feel that donating cash to a charity that supports people victimized by social injustice isn't enough, consider donating your time and services, too. Your participation in a social justice movement will surely be appreciated.
4. Say "yes" to diversity.
Show respect to someone who comes from a different race, follows another religion, or has views contrary to your own. Don't brush them off. Instead, try to openly discuss things with them. Take turns talking about your principles, beliefs, and traditions, and feel free to ask questions. Who knows, you might find common interests and eventually become good friends.
5. Walk the talk.
They say action speaks louder than words. Let's say you have to choose between two candidates aspiring to become the leader of your group. One talks a lot about ending social injustice in the community but delegates most responsibilities to their team. On the other hand, the other candidate spends their time serving the underprivileged and focusing on their projects rather than pleasing the public with their speeches.
The candidate who deserves to win ought to be the latter. Be that person.
Help Needy Breast Cancer Patients on World Day of Social Justice
If you're thinking of a meaningful way to celebrate World Day of Social Justice, how about reaching out to victims of social injustice? Among them are the breast cancer patients in your community who have no means of getting proper medical care because of poverty.
You can effectively help them by simply donating a vehicle that you no longer need to us at Breast Cancer Car Donations. We'll sell your donated automobile through an auction and use the proceeds to support the life-saving programs and services of our breast cancer-focused nonprofit partners. These IRS-certified 501(c)(3) nonprofit organizations use the funding we provide them to sustain their delivery of comprehensive breast health services to their beneficiaries.
Thanks to your donation, more uninsured and indigent breast cancer patients will be able to receive financial assistance to cover the costs of their treatments, doctor consultations, hospital fees, medications, and other health care services. These beneficiaries are also given easy access to medical facilities for their treatments. Aside from these, our charity partners also provide other beneficiaries with free breast cancer screening and diagnosis as well as prevention and education services.
To show you our appreciation for your charitable deed, we'll promptly mail to you the 100% tax-deductible sales receipt of your car within days following its sale. This receipt will enable you to claim the maximum tax deduction in the next tax season.
Aside from tax incentives, you'll also benefit from our towing service. It's completely free and available anywhere in the country.
Above all, you'll get to experience the joy and satisfaction of making a charitable act aimed at saving the lives of breast cancer victims.
Almost all types of vehicles are qualified for our donation program, including those that have dents, scratches, and defective parts. We accept even vehicles that are no longer running.
To get to know our quick and easy donation process and other pertinent details about Breast Cancer Car Donations, head over to our FAQs page. For inquiries, feel free to call us anytime through our toll-free hotline at 866-540-5069 or leave us a message here.
Help Them Beat the Disease Today!

On World Day of Social Justice, do something impactful that can help save the lives of destitute breast cancer patients in your community. Let your vehicle be one of the reasons for their victory over the disease. Call Breast Cancer Car Donations at 866-540-5069 or fill out our secure online donation form now!