World Compliment Day: 4 Ways to Make the Best Compliments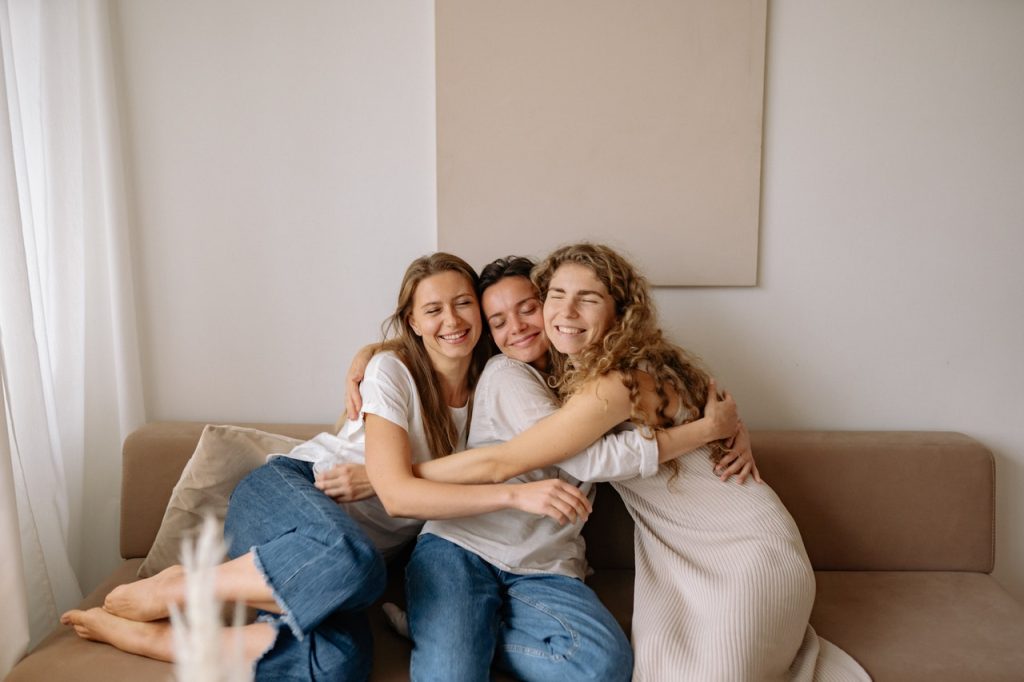 How Not to Make Your Compliments Ring Hollow
Whether you're having a bad day or a good one, you've got to admit that receiving a compliment from someone will never fail to cheer you up.
It may boost your mood to know that there's a special day in the year intended to encourage people to make others smile by giving them compliments.
A chap from The Netherlands named Hans Poortvliet started the idea of celebrating National Compliment Day in his country in 2001. It became such a success that he pushed for the celebration to become a global holiday. After all, giving compliments costs nothing, but the impact it has on people is priceless.
March 1st is World Compliment Day. It's the perfect opportunity for you to make someone happy by giving them your sincere appreciation and admiration for their looks or whatever good things they have done.
Tips on Giving the Best Compliments
Giving compliments is generally a good thing. However, some compliments ring hollow when they sound generic and insincere. Breast Cancer Car Donations shares four tips on how to give compliments that will truly make someone's day.
1. Mean it.
Make compliments that come from the heart. Don't simply give them out for the sake of saying something. When you compliment your co-worker for a job well done, think about the effort they made in completing the task. When you tell your spouse that they make an excellent cup of coffee, think about how happy the coffee makes you feel so that your appreciation will sound heartfelt. Use words that convey your joy at their actions.
2. Be specific.
Instead of saying things like "You threw the best party," tell your friend why you had so much fun at the get-together. This will make your compliment sound sincere since they will understand your appreciation for their efforts.
3. Use choice words.
Even superficial compliments can brighten someone's day. Saying that they look nice can boost their mood. However, your manner of phrasing and choice of words can level up your compliment from good to great. For example, you can tell your woman friend that her dress looks cool. However, if you describe how you felt seeing her wearing that dress, you will compliment not only her good looks but also her fashion taste.
4. Be generous with your compliments.
Don't just limit your compliments to the people you know. You can spread positivity wherever you are by complimenting people around you, even strangers. This is trickier because you first have to gauge how receptive the person will be to your compliments. However, you can get started with people you interact with such as the barista in your local coffee shop, co-workers from other departments, and shoppers in the grocery line.
Reach Out to Breast Cancer Sufferers in Your Area

On World Compliment Day, think of the people who badly need some positivity in their lives through the compliments you can give. They include the breast cancer patients in your community who are fighting for their dear lives. Your compliments for the courage they're showing can further strengthen their resolve to beat the disease.
However, uninsured and destitute breast cancer sufferers need more than just compliments. They also need financial assistance to enable them to get the treatments they need.
You can help provide such assistance by simply donating any vehicle that you no longer need to us at Breast Cancer Car Donations. We'll place it up for auction, with the proceeds going straight to our nonprofit partners. These IRS-certified 501(c)(3) nonprofit organizations cater to financially struggling breast cancer victims. Thanks to your auto donation, they'll be able to provide more of their beneficiaries in your area with easy access to top medical facilities as well as financial assistance to cover the costs of their treatments, doctor consultations, hospital fees, medications, and other health care services.
As our way of expressing gratitude for your charitable contribution, we'll promptly mail to you the 100% tax-deductible sales receipt of your vehicle after it gets sold. With this receipt, you can claim the maximum tax deduction in the next tax season.
Also, you can count on us to process all of your donation paperwork and haul your vehicle away wherever you had it parked or stored anywhere in the United States. No need to worry about the towing fee — that's on us!
Best of all, your charitable act will allow you to experience the incredible joy and satisfaction of helping
cancer-stricken individuals beat their disease.
We accept almost all types of vehicles, including those that are no longer in good condition. Trust us, we're never picky when it comes to vehicle donations.
Visit our FAQs page to understand how our easy and convenient donation process works. If you have any questions or concerns that you'd like us to address, feel free to call us anytime through our 24/7 toll-free hotline at 866-540-5069 or you may write to us here.
Let's Turn Your Car into a Powerful Weapon Against Breast Cancer
Give the brave cancer warriors in your area more than just compliments. Give them also your support by way of your car donation. Allow us to convert your unwanted auto into a powerful cancer-fighting tool. Call Breast Cancer Car Donations at 866-540-5069 or make your donation here right now!