World Chocolate Day: 5 Best Ways to Enjoy Dark Chocolate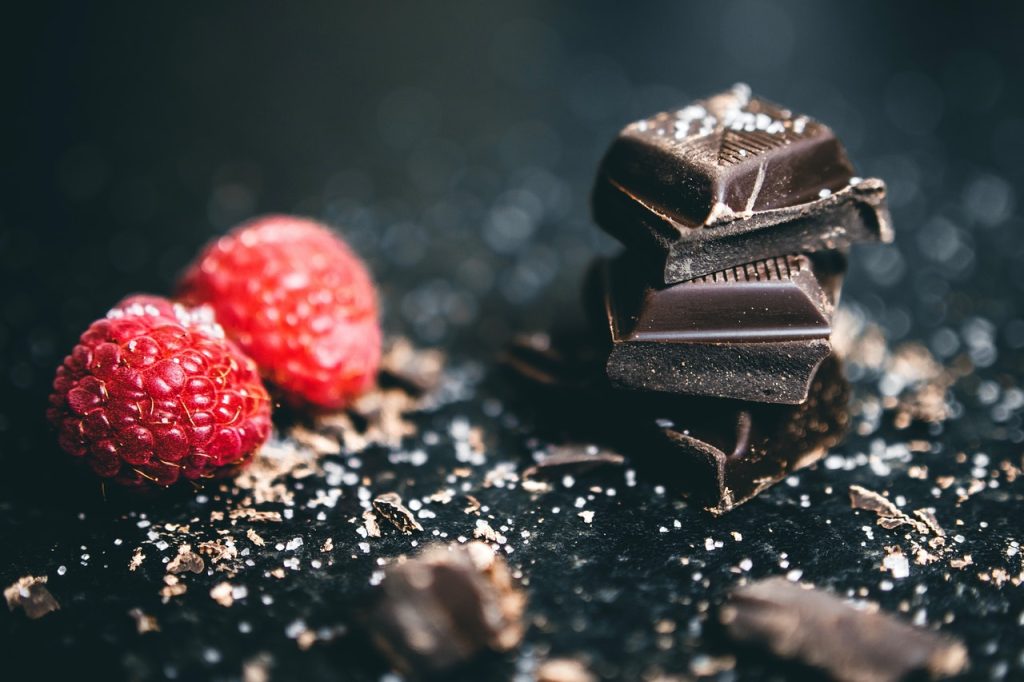 Sprinkle a Little Extra Dark Chocolate Into Your Food on July 7th!
If desserts had their version of the proverbial "little black dress," it's dark chocolate. Its classic, bittersweet taste is absolutely hard to resist. Sinking your sweet tooth into a delicious hunk of it after a good meal is nothing short of heavenly.
People who love their chocolate are excited to celebrate their favorite sweet treat on July 7th — World Chocolate Day! If you're one of them, it wouldn't be surprising to find a few chocolate bars stashed in your fridge or pantry!
The 5 Best Ways to Enjoy Dark Chocolate
When it comes to dark chocolate, anything goes! Whether you decide to enjoy it all on its own or use it to dress up your favorite desserts, it's your choice. If you're an adventurous chocolate lover, you can even choose to morph it into something entirely new. If you're up for a taste-bud tickling session, Breast Cancer Car Donations encourages you to try out any of these best ways to enjoy your dark chocolate.
1. Eat it straight.
Instead of indulging yourself with a brownie or a steaming cup of coffee to wake you up in the middle of the day, why not take a bite out of a dark chocolate bar? If you want to reap the most antioxidant benefits, look for a bar that's made of at least 70% cacao to cap your snack time.
2. Add it to your frozen banana ice cream.
If you want healthy and perfectly creamy ice cream, try making it from nothing but a frozen banana. Add a little extra flavor and make it a little more decadent by mixing it with a few chunks of delicious dark, nearly unsweetened chocolate.
3. Grate it over oatmeal.
Looking to liven up your morning oatmeal? Try adding a few shards of dark chocolate. This breakfast treat won't fail to put a smile on your face.
4. Add it to your muffins.
A little dark chocolate on your whole grain, fruit-and-nut muffins, and other baked goods is the best way to start your day right.
5. Garnish fruits with chocolate curls.
End your meals with slices of an apple, grape, peach, or plum and shavings of dark chocolate alongside it.
Do Something Sweet for Needy Breast Cancer Patients
Make this year's World Chocolate Day extra special by doing something sweet and splendid for needy breast cancer patients in your community. You can help a lot in improving their condition and even saving their lives by donating any type of vehicle you no longer need to us here at Breast Cancer Car Donations.
We'll sell your vehicle at a top auction house in your area to generate funding for our nonprofit partners. These IRS-certified 501(c)(3) nonprofits are committed to improving the overall well-being of breast cancer patients, particularly those who are uninsured and lack the financial means to pay for the cost of their treatment. The proceeds from the sale of your donated vehicle will go directly to these nonprofits to support their life-saving programs.
Thanks to your donation, our charity partners will be able to serve more of their beneficiaries, providing them with easy access to medical facilities where they can undergo all types of treatment, including surgery, chemotherapy, and radiation treatment.
These nonprofits also provide breast cancer survivors with free follow-up care, including laboratory work, annual mammograms, and physician visits after remission. Other beneficiaries get to receive free breast cancer screening and prevention and education services.
You'll also get valuable rewards for your charitable contribution, including getting entitled to receive the maximum tax deduction. Expect to receive by mail the 100% tax-deductible sales receipt of your vehicle a few weeks after its sale. Using this receipt, you can then claim your tax write-off in the next tax season.
You also need not worry about how to dispose of your unwanted vehicle since we will provide you with our pickup and towing service wherever you're located in the country at no cost to you. We will coordinate with a professional towing company in your area to haul your vehicle away at a date, time, and place most convenient for you.
The best reward you'll get, however, is the experience of feeling the joy and satisfaction of giving something that will help save lives.
You can donate not just a car but also almost any other type of vehicle. Regardless of your vehicle's physical state or working condition, we'll gladly take it off your hands for free.
For more information, feel free to check out our FAQs page. If you have questions, call us at 866-540-5069 or leave us a message here.
Turn Your Clunker into a Weapon Against Cancer Today!

Celebrate World Chocolate Day by turning your car into a powerful weapon against breast cancer. Hand it over to Breast Cancer Car Donations today! Call us at 866-540-5069 or fill out our online donation form now!