World Autism Awareness Day: 4 Meaningful Ways to Support Individuals with Autism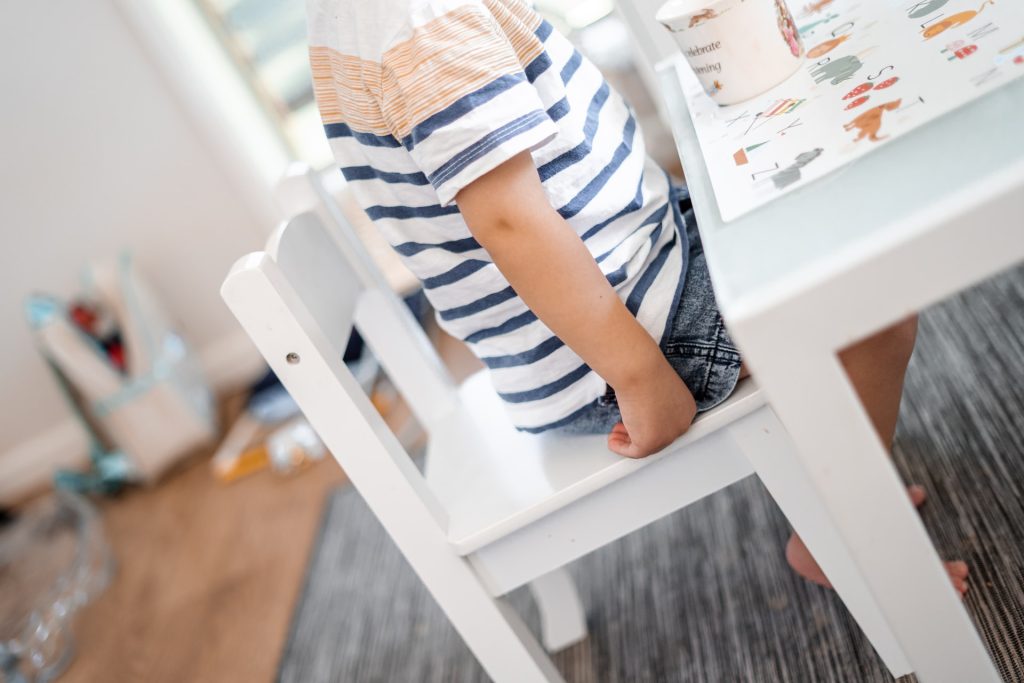 Be an Autism Advocate This April
Autism is defined as a broad range of conditions characterized by challenges with social skills, repetitive behaviors, speech, and nonverbal communication. Globally, World Health Organization records show that 1 in 100 children is diagnosed with autism spectrum disorder (ASD). In the United States, the Centers for Disease Control and Prevention (CDC), estimates that 1 in 44 kids has the condition.
April 2nd is an important day for advocates of autism awareness all over the world. It's World Autism Awareness Day. The special day seeks to promote awareness about the condition as well as encourage compassion, understanding, and acceptance for people who have been diagnosed with the developmental disability.
The annual event, which was declared by the United Nations 15 years ago, intends to foster worldwide support for individuals with autism and help them reach their full potential.
What Can You Do to Help?
April has been designated as World Autism Month, which means that you can show your support for individuals with the condition and those who champion their cause any day of the month, not just on April 2nd.  Breast Cancer Car Donations shares these four meaningful ways of showing your support:
1. Wear blue.
Blue is recognized as the color for autism. Wearing blue will show your support for autism advocacy. You can also encourage establishments in your local community to light up with the color blue to show their participation in the campaign.
2. Learn more about autism.
Find and read materials about autism and the challenges encountered by those who have the condition and their families as well. This will give you a better understanding of how you can reach out to them.
3. Join the Kindness Campaign.
Individuals with autism often find it hard to relate to people because they are different. An organization called Autism Speaks has launched its Kindness Campaign to encourage Americans to use kindness as a tool to encourage individuals with autism to reach their true potential. Campaign participants have three options — a 30-day Live with Kindness Campaign for schools, companies, and everyone else.
4. Donate.
Donate to a nonprofit organization advocating for individuals with autism. The funds will help support various projects designed to improve the lives of those with the condition and help their families and communities as well.
Needy Breast Cancer Patients Need Your Support, Too
Just like individuals diagnosed with autism, many breast cancer patients in the United States, including those from your local community, need help. They are those who are fighting for their lives but lack access to life-saving medical treatment due to poverty.
If you have an old car that you no longer use, that's all you need to help the suffering breast cancer patients in your community. All you have to do is to donate that vehicle to us at Breast Cancer Car Donations.
When you turn it over to us, we'll get it off your hands quickly, conveniently, and at no cost to you. Our team will auction off your vehicle and use the proceeds to support the vital breast health programs of our nonprofit partners. Thanks to your donation, these IRS-certified 501(c)(3) nonprofit organizations will be able to provide more uninsured and indigent breast cancer patients in your area with easy access to top medical facilities as well as financial assistance to help pay for the costs of their treatments, doctor consultations, medications, follow-up care, and other essential health care services. Other beneficiaries get to receive free breast cancer screening and diagnosis as well as prevention and education services.
You'll also benefit from your act of charity since it will entitle you to receive the maximum tax deduction in the next tax season. Additionally, you'll also benefit from our free towing service, which you can get anywhere in the United States.
The most satisfying reward you'll get, however, is the awesome experience of doing something that can help save lives.
We accept nearly all types of vehicles, including those that aren't in great shape anymore. Visit this page to learn what else you can donate aside from cars.
For more information on our donation program, including our quick and easy donation process, head over to our FAQs page. If you have any questions or concerns, feel free to call us at 866-540-5069 or leave us a message here.
Make a Difference with Your Car Donation Today!

You can make a huge difference in the lives of indigent women suffering from breast cancer by donating your old and unwanted car to support their treatment. Call Breast Cancer Car Donations at 866-540-5069 or make your donation here now!