World AIDS Day: 4 Need-to-Know Facts About HIV and AIDS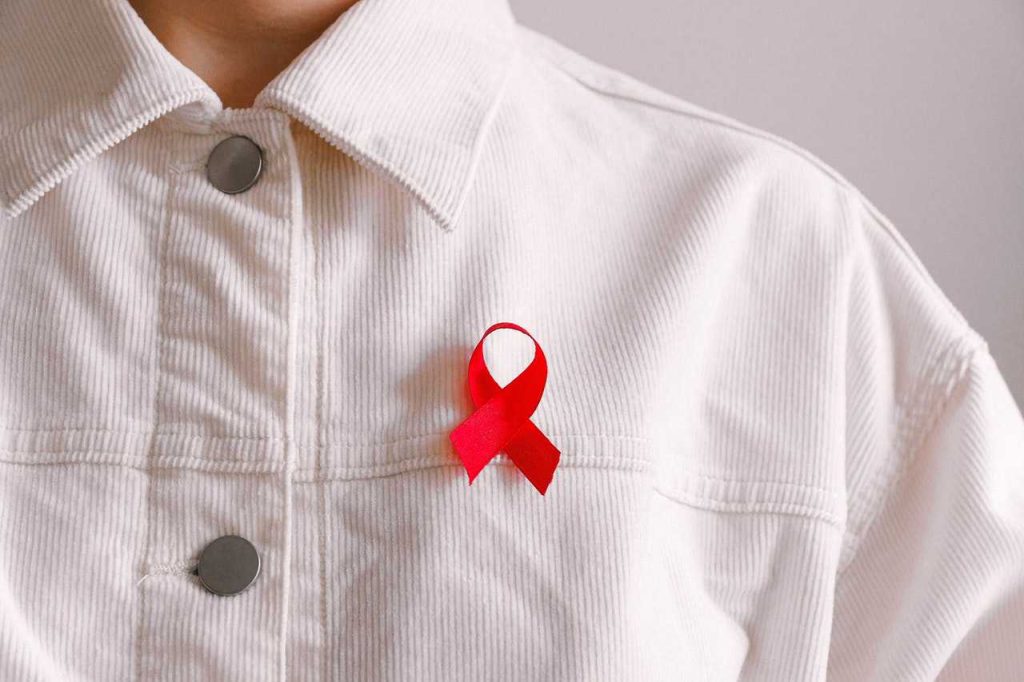 On December 1st, Help Tackle the Disease by Understanding It
When AIDS was first recognized in the United States, people were clueless about how the disease was transmitted. Back then, there were no available treatments. Most of those who were living with AIDS lost their lives within a few months after they received the diagnosis.
We've come a long way since AIDS was considered a death sentence over 30 years ago. Thanks to the massive breakthrough in biomedical research and clinical medicine, individuals who are infected with HIV are now able to live full and healthy lives.
Since 1988, countries across the globe have been joining forces in the fight against HIV and AIDS every December 1st on World AIDS Day. Aside from mourning those who died of AIDS-related illness, this international event also aims to raise awareness of HIV and AIDS.
What You May Not Know About HIV and AIDS
Without correct information, it would be impossible for anyone to understand and prevent HIV infection and AIDS. To make sure that you get your facts straight, here are some need-to-know facts:
1. HIV and AIDS are related, but they're different from each other.
HIV (Human Immunodeficiency Virus) is a virus that causes damage to a person's immune system by destroying the white blood cells. These cells are responsible for protecting the body against disease-causing bacteria and viruses. If an HIV infection is left untreated, it will eventually lead to AIDS.
AIDS (Acquired Immune Deficiency Syndrome) is the final stage of an HIV infection. Those who are diagnosed with AIDS may experience a wide range of symptoms due to their compromised immune system. This makes them more likely to develop cancers and other life-threatening infections.
2. Just because a person got infected with HIV doesn't mean that they already have AIDS.
A person can have HIV for many years without having AIDS. If they promptly start their treatment during the early stage of their infection, stay on treatment, and maintain a healthy lifestyle, they can effectively prevent the infection from progressing into AIDS.
3. You cannot get HIV if you shake hands, kiss, hug, or share food and drink with a person who has it.
According to the World Health Organization, HIV can only be transmitted from one person to another through blood, vaginal secretions, semen, as well as breast milk. A mother who's infected with HIV can also transmit the virus to her child during her pregnancy and delivery.
4. HIV cannot be cured, but it can be controlled.
It's important to note that although HIV is an incurable disease, it can be controlled. With regular treatment, the amount of HIV in the blood can be reduced and the likelihood of its progression into AIDS or the development of other forms of infections can significantly be lowered.
How You Can Help Victims of This Other Incurable Disease
Aside from HIV, there is another devastating disease that also remains to be incurable: metastatic breast cancer or cancer that has spread beyond the breast into other parts of the body. Although this type of breast cancer is considered incurable, treatments can keep it under control.
The problem is that the costs of treatments are beyond the capacity of some patients to pay. You can help extend their lives with a most simple act: donating an unneeded vehicle to us at Breast Cancer Car Donations.
We'll sell your vehicle at a top auction house in your area to generate funding for our nonprofit partners. These IRS-certified 501(c)3 nonprofits are committed to improving the overall well-being of breast cancer patients, particularly those who are uninsured and lack the financial means to pay for the costs of their treatments. The proceeds from the sale of your donated vehicle will go directly to these nonprofits to support their life-saving programs.
Thanks to your donation, our charity partners will be able to serve more of their beneficiaries, providing them with easy access to medical facilities where they can undergo all types of treatment, including surgery, chemotherapy, and radiation treatment.
These nonprofits also provide breast cancer survivors with follow-up care, including laboratory work, annual mammograms, and physician visits five years after remission. Other beneficiaries get to receive free breast cancer screening and prevention and education services.
You'll also reap high-value rewards for your charitable contribution since it will enable you to claim a maximized tax deduction.
You also need not worry about how to dispose of your unwanted vehicle since we will provide you with our free pickup and towing service wherever you're located in the country.
The best reward you'll get, however, is the priceless experience of feeling the joy and satisfaction of giving something that will help save lives.
You can donate not just a car but also almost any type of vehicle. Regardless of the physical state or working condition of the vehicle you're donating, we'll gladly take it.
For more information, feel free to check out our FAQs page. If you have questions, call us at 866-540-5069 or leave us a message here.
Turn Your Clunker into a Weapon Against Breast Cancer Today

On World AIDS Day this December 1st, spare a thought also for the desperate victims of breast cancer. Turn your car into a powerful weapon against the disease that has befallen them. Hand it over to Breast Cancer Car Donations today! Call us at 866-540-5069 or fill out our online donation form now!