Winter Tires vs. All-Season Tires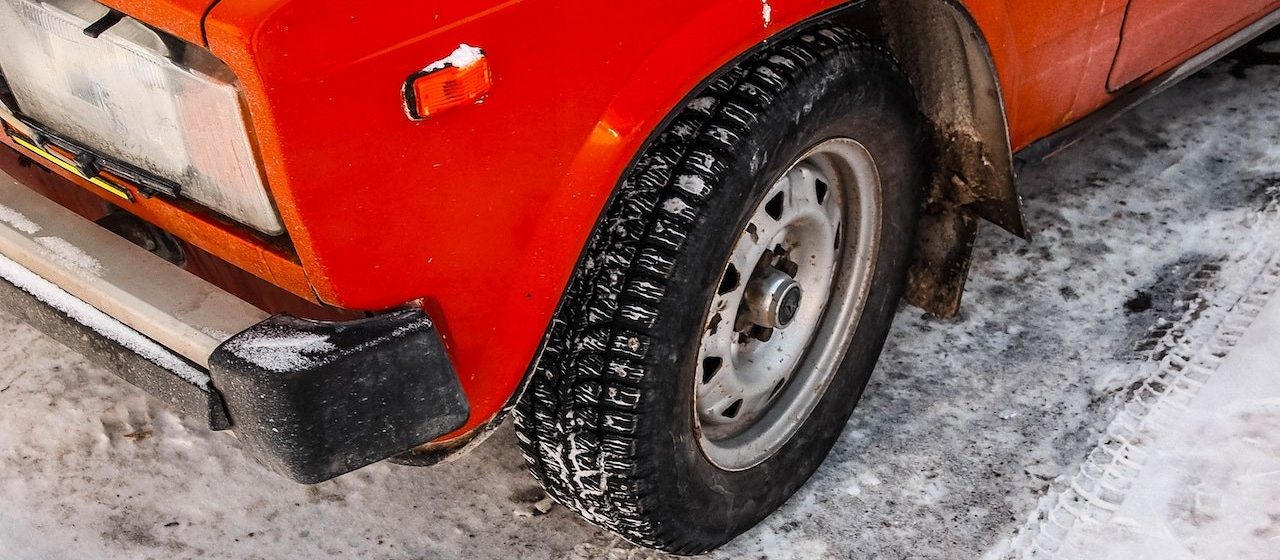 Photo by Mikey Dabro under Pexels License
What's the Difference Between Them?
Should I buy winter tires or should I be okay with having all-season tires? Which would be the better option for my car? What sets them apart from each other?
Many drivers usually ask themselves these questions as the winter season approaches. To help you get a clearer understanding of these two types of tires and make a sound decision, Breast Cancer Car Donations is here to fill you in.
Your choice depends on the area you're living in. Winter tires are ideal in places with extreme snow, while you'll benefit from all-season tires if you reside in an area with a warmer climate. Road conditions play an essential role in your choice, too.
Here are the key differences between winter tires and all-season tires:
Winter Tires
The name speaks for itself. Winter tires are specifically engineered to combat harsh winter conditions such as slush, black ice, heavy snowfall, sleet, and extremely icy roads. Their treads are unlike any other — they're deeper. They have more flexible tread rubber, and they come with an increased number of biting edges that provide traction on ice.
Deeper tread depths make it easier to produce traction and reduce snow buildup. Plus, winter tires have unique tread patterns that are designed to channel slush and snow and expel water in the most efficient way possible. Thousands of tiny slits in the tread also provide traction on ice, giving drivers the confidence of a safe winter drive.
These tires are also known to remain flexible during exceptionally low temperatures, allowing for better road grip — thanks to their much softer tread rubber. However, this feature won't work well in summer as the rubber tends to wear out easily.
All-Season Tires
All-season tires are tires that work well for all types of seasons, which is why most vehicle owners prefer them. Equipped with distinctive features from both winter and summer tires, they offer drivers the ease of driving smoothly on icy, wet, or dry roads.
The best thing about all-season tires is their tread life. Unlike those of other tire types, their treads last longer. They also have low rolling assistance, which means they have better gas mileage and can preserve more energy.
Although all-season tires can provide good traction and grip in winter conditions, handling severe elements is something they struggle with. Additionally, they're not as powerful as summer tires when it comes to providing sharp handling and extreme grip. So, while these tires may be great for various conditions, they don't offer maximum winter and summer capabilities.
The Final Verdict
To sum it up, winter tires are perfect for those who live in areas where icy roads aren't uncommon, while all-season tires should be good for drivers who experience little to no snow in their areas. There's no point in switching to winter tires if you're not dealing with severe winter elements. You'll only end up wasting your money!
Got an Old Vehicle You No Longer Need?
Do you have a timeworn car that's no longer able to withstand harsh weather conditions or one that's prone to breakdowns? If so, put an end to your worries and headaches by simply disposing of that vehicle.
You'll find utmost relief and satisfaction by handing over that car to us at Breast Cancer Car Donations. When you do that, you'll be helping save the lives of indigent breast cancer patients in your local community while allowing yourself to benefit from your donation.
Our team will have your vehicle fixed and polished the best way we can before putting it up for auction. We'll then use the proceeds to help fund the life-saving programs of our charity partners. Thus, thanks to your donation, these IRS-certified 501(c)(3) nonprofit organizations will be able to help more uninsured and destitute breast cancer patients in your area.
These patients will be given easy access to top cancer centers and provided with financial assistance to cover the costs of their treatments, doctor consultations, hospital fees, medications, follow-up care, and other essential healthcare services they need. Our charity partners also provide free breast cancer diagnosis and screening as well as cancer prevention, education, and counseling services.
Your donation will also bring you immense benefits. It will qualify you to claim the maximum tax deduction in the next tax season. We'll also provide you with our free professional towing service anywhere in the United States.
On top of these material rewards, your donation will allow you to savor a most satisfying giving experience, knowing that your gift will be used to help save lives.
You can donate almost any type of vehicle whatever its age or condition. Visit this page to learn more about this.
For more information regarding our donation program, particularly our quick and simple donation process, check out our FAQs page. For your inquiries or concerns, feel free to call us anytime through our toll-free hotline at 866-540-5069 or contact us here.
Help Ease the Suffering of Breast Cancer Patients Today!
Extend a helping hand to the needy women in your community who are battling breast cancer. It only takes a simple vehicle donation to do that. Call Breast Cancer Car Donations at 866-540-5069 or fill out our secure online donation form now!