Why Donate Your Vehicle Series: Avoid the Hassles of Selling a Used Car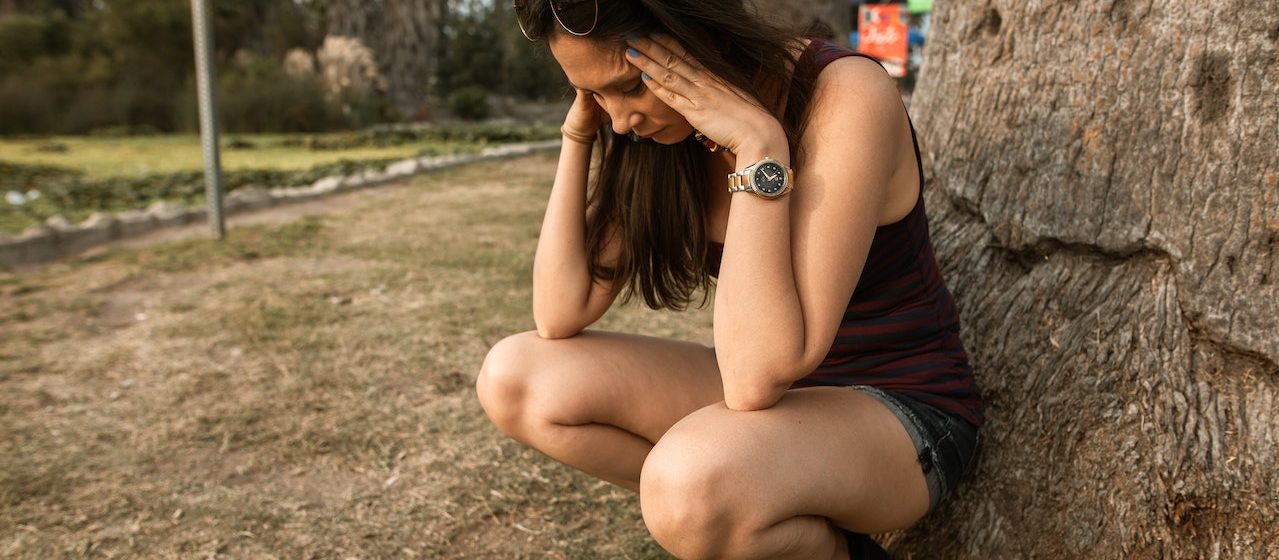 Photo by RDNE Stock project under Pexels License
Why Donating an Unwanted Auto Is Better Than Selling It
Do you have an old car in your garage that you no longer need and want to dispose of? Rather than dealing with the hassles of selling it yourself or taking it to the junk shop, consider donating it to a charity.
This is your best option since a charity will typically haul off your vehicle quickly and at no cost to you. Moreover, your donation will entitle you to claim the maximum tax deduction, which means tax savings.
More importantly, your donation will make you feel proud for doing an act of charity that will touch the lives of people in need.
What Are the Hassles Associated with Selling a Vehicle?
When it's time to get rid of an old car, truck, SUV, RV, or any vehicle, the traditional rule is for the owner to sell it. However, selling a vehicle can be a daunting and stressful experience. Here are the most common issues people face when selling an unwanted vehicle and how they get to avoid these issues when donating the car instead:
1. Finding a buyer
Looking for a buyer is one of the most difficult challenges people encounter when selling a vehicle. Although advertising in newspapers or online marketplaces may help, attracting the right buyer can take weeks or months. In addition, there's no guarantee that anyone will be interested in purchasing the vehicle. For this reason, as the seller, you must be prepared to wait.
Alternatively, donating your vehicle allows you to avoid this hassle altogether because charitable organizations that accept vehicle donations typically offer to handle the selling process themselves.
2. Negotiating a price
Once a potential buyer shows interest, the next challenge is negotiating the price. You must determine the vehicle's value and set a fair but profitable asking price. Negotiating with a prospective buyer can be a frustrating experience when the buyer offers less than you believe your vehicle is worth, potentially losing the sale.
On the other hand, when you simply donate your vehicle to a charity, you won't need to set a price or haggle with potential buyers. The charity will even send you a tax-deductible receipt for your donation.
3. Safety concerns
Meeting with prospective buyers who want to test drive your car can also pose a safety risk because there's always the possibility of you being scammed or robbed. You may have to meet with multiple buyers before finding one who's genuinely interested in purchasing your vehicle.
Donating your vehicle to a charity eliminates the need to meet car buyers.
4. Handling paperwork
Whether you like it or not, selling a vehicle involves paperwork. As the seller, you must ensure that all the necessary documents, including the title and registration, are in order. You'll also need to transfer vehicle ownership to the buyer, which can be time-consuming. Errors or omissions can also lead to delays or legal issues down the line.
You don't get to handle the paperwork when you donate the car to a charity. The nonprofit will typically process all related documents on your behalf, including the transfer of ownership.
5. Repairs and maintenance
If your vehicle isn't in good condition, you may need to invest money in repairs and maintenance before selling it. Besides adding to the hassle and cost of the selling process, repairing or maintaining a clunker may not be worth the investment if the sale price doesn't even cover the expenses.
You avoid these expenses when you donate the car instead to a charity. Many nonprofit organizations accept vehicle donations regardless of the age or working condition of the vehicles being donated. They even take care of repairing and refurbishing them before selling them through an auction.
Here's a Huge Reward That You Will Only Get When You Donate a Car to Charity
One outstanding reward that you'll get from donating an unwanted vehicle to a charity — which selling won't give you — is the satisfaction of knowing that your car will be used to extend meaningful assistance to the less fortunate.
When you donate an unneeded vehicle to us at Breast Cancer Car Donations, we'll use it to help save the lives of indigent breast cancer patients in your local community.
Our team will auction off your donated automobile and use the proceeds to support the life-saving programs and services of reputable breast cancer nonprofit organizations that are in partnership with us. These IRS-approved 501(c)(3) nonprofits use the funding that we give them to sustain their delivery of comprehensive breast health services to uninsured and financially struggling breast cancer patients.
Our charity partners provide their beneficiaries with financial assistance to help cover the costs of their treatments, doctor consultations, hospital fees, medications, follow-up care, and other essential healthcare services. These nonprofits also provide underprivileged individuals with easy access to local healthcare facilities where they can get free breast cancer screening and diagnosis.
Donating to us is quick, simple, and hassle-free. The only thing you need to do is to inform us of your decision to donate a vehicle to us. Our team will handle everything for you from that point onward, including all the paperwork and the free pickup and towing of your vehicle anywhere in the United States.
Within days following the sale of your vehicle, we'll send you your 100% tax-deductible sales receipt by mail. With this receipt, you can claim the maximum tax deduction in the next tax season.
We accept almost all types of vehicles, including those that are no longer in good condition. Head over to this page to learn what else you can donate aside from cars.
For more information, including our quick and easy donation process, check out our FAQs page. If you have any questions about our donation program, feel free to contact us anytime through our toll-free hotline at 866-540-5069. You may also write to us here.
Help Save Lives Today!
Skip the hassles associated with selling an unwanted vehicle by donating it to Breast Cancer Car Donations instead. In doing so, you'll help save the lives of the destitute women in your community who are battling breast cancer. Call us at 866-540-5069 or fill out our secure online donation form now!