Where To Buy Comfy Chemo Clothes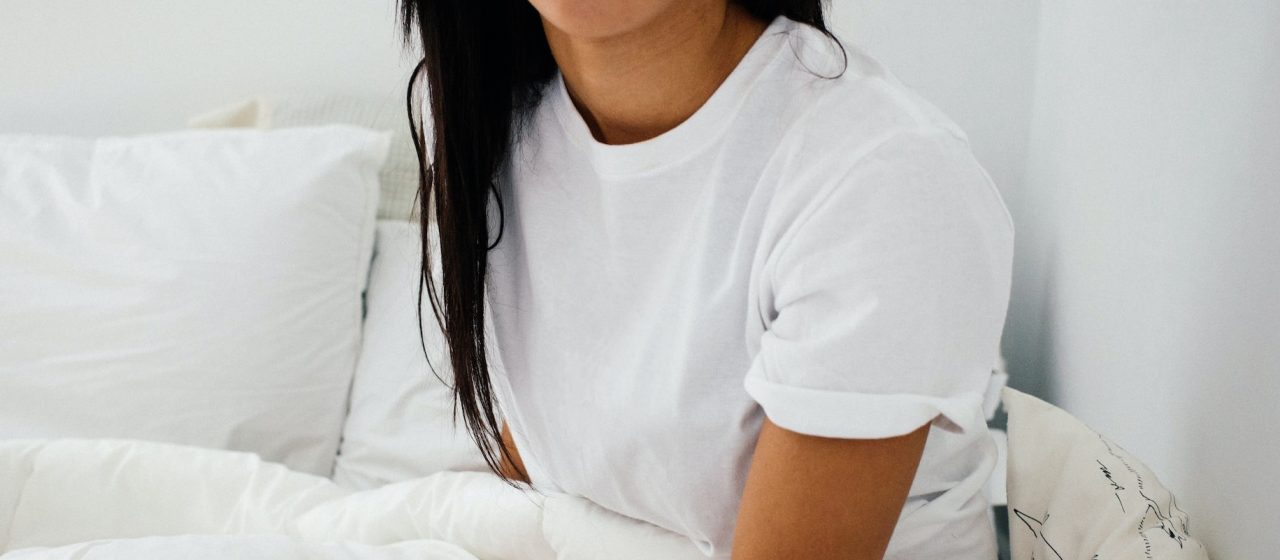 Photo by charlesdeluvio under Unsplash License
Guide to Chemo Clothes: Where to Buy Comfy Ones
Chemotherapy requires the use of ports, which are basically like artificial veins for catheters or tubes. Since they are surgically implanted just below the collarbone, it's important for cancer patients to wear clothing that's comfortable and convenient. Clothes that make it easily accessible for ports are normally recommended.
If you'll be having your first infusion in the next few weeks, be sure that you already have your "chemo uniform" all planned out. In case you're the fashionista type, we have to tell you that this is one of those rare instances where you must choose comfort over style. However, if looking good uplifts your spirit, we'll be glad to give you tips on where you can find these special chemo clothes.
Below are several well-known companies that offer clothes specifically made for cancer patients. From zip-up hoodies to open-shouldered dress, there are so many great options you can choose from, depending on your style. Here is your guide to chemo clothes and where to buy the comfy ones:
Introduced in 2004 by seamstress Deb Papes-Stanzak, RonWear is popular for the amazing features of its jackets. With its four-zippered pockets, an integrated media pocket, and companion port-able pants, it's no surprise that the brand has been widely used by individuals undergoing treatments such as dialysis and infusion.
Papes-Stanzak came up with this brilliant idea when her brother, Ron, who was getting his dialysis treatment then, complained about the hassle of having ports under short sleeve shirts. It became even more of a nuisance when he had to keep himself warm with blankets. For this reason, his sister decided to sew together the first ever RonWear jacket, which she lovingly named in his honor.
With their slogan, "Stylish living with cancer," CureDiva offers a mix of flair and comfort for patients. Among its top items is its short sleeve zip-up hoodies equipped with removable pockets for the surgical drains. The brand also offers hats, break-away pants, scarves, and lip balms.
Whether it's for chemotherapy, dialysis, or mastectomy, Dress with Ease provides customers nothing but the best collection of quality apparel. What makes the brand special is that all its products are handmade and come in a variety of styles and colors. You may want to check out its open-back jumpsuits or side-open pants. You'll be making a fashion statement by donning them.
The company's founder, Laura Buckman, developed the idea for Zipport shirts when she noticed that her little boy, who was diagnosed with acute lymphoblastic leukemia at that time, always dreaded hospital visits. She saw how he would react every time doctors accessed his port, which usually took a long while. Thus, she found herself thinking of ways to make it more convenient for doctors in the future, which eventually led to the creation of Zipport shirts.
Although Zipport was originally created for children, the company now makes shirts for adults receiving treatment as well. Each time a shirt is purchased, the company donates a shirt to a needy child.
For patients receiving chemo through a PICC (peripherally inserted central catheter) line, this brand should be the ideal pick. Founders Susan Jones and Chaitenya Razdan thought of the concept after noticing the discomfort their friend felt with his PICC line while undergoing treatment. Seeing how troubling the situation was, they decided to team up with healthcare professionals and patients, resulting in the birth of their PICC Line Cover. They followed this up with their Chest Access Shirts for patients using ports.
Help Fight Breast Cancer with a Car Donation
There are many ways to get involved in the fight against breast cancer, one of which is by donating your unwanted vehicle to us at Breast Cancer Car Donations. Any vehicle you donate becomes a source of financial support for our charity partners. These IRS-certified 501(c)3 nonprofit organizations are dedicated to providing comprehensive breast health services to various communities throughout America.
After we sell your donated vehicle via auction, our charity partners use the proceeds to provide free breast cancer screening for individuals to enable early detection of the life-threatening disease. They also use the funding to undertake breast cancer prevention and education campaigns while providing uninsured and underserved breast cancer patients with financial assistance as well as access to medical facilities so they can undergo full treatment, thus increasing their chances of surviving the disease.
Thus, your donated automobile will give patients the chance to receive treatment and other forms of assistance.
In exchange for your charitable deed, you'll be getting a significant amount of tax deduction. Aside from that, we won't let you pay for the towing services that we will provide. You'll also appreciate our quick and convenient donation process where you don't have to do any paperwork.
If you have any concerns, feel free to talk to us at 866-540-5069. You can also send us a message online. For more information, check out our FAQs page.
You can donate your car today by filling out our secure online donation form or calling us directly. We accept almost all types of vehicles regardless of their age and condition. We also accept vehicle donations anywhere in the United States since we have car donation programs in all 50 states.
Join the Fight Against Breast Cancer Now!
Are you ready to join the fight against breast cancer? Turn your clunker into a powerful weapon to fight the disease now! Call us at 866-540-5069 and get started with your vehicle donation.