When Do You Need to Replace Your Vehicle's Tires?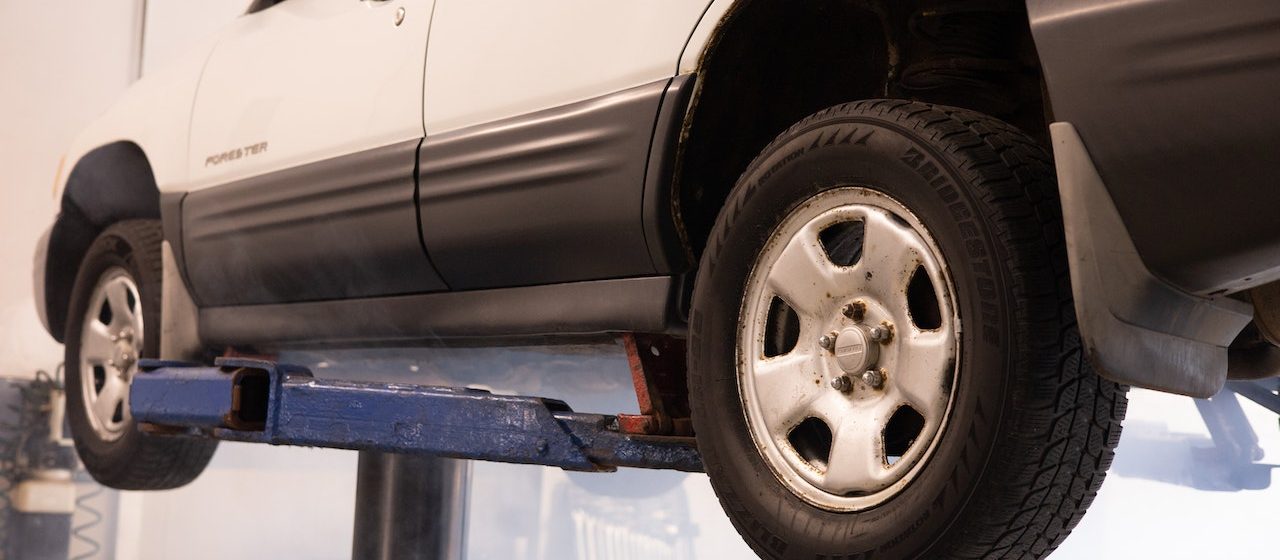 Photo by Artem Podrez under Pexels License
4 Ways to Know If Your Car Needs New Tires
No matter how expensive or powerful your car may be, its tires will eventually wear out and will need to be replaced.
A tire's lifespan varies depending on factors such as its design, the climate, road conditions, the habits of the driver, and how they take care of their tires.
Since tires can be pretty costly, many drivers want to make them last as long as possible. However, over time and with extensive usage, the rubber in the tires can crack, exposing the steel belts underneath. While these tires may still hold air and continue to roll, they're already too dangerous to use. Blowouts due to worn-out tires are among the common culprits in vehicular accidents.
To ensure your safety on the road, Breast Cancer Car Donations shares the following tips to help you determine if your car requires new tires:
1. Check if the treads are already thin.
Damaged treads mean that your tire should be replaced ASAP. The treads, which are the rubber parts of the tire that make contact with the road, gradually deteriorate and get thinner as time passes.
Pay attention to the wear indicator found along the tire's grooves.  If your treads have reached the wear indicator point, then it's time to replace that tire. This indicates that your tire's water dispersing capabilities and handling qualities have already been compromised.
You can use a tire tread depth indicator to more accurately measure your tire's treads. You'll need to replace the tire if the tread depth has a measurement that's lower than 0.16 cm.
2. Look for tire damage.
Another quick way to tell that your car needs tire replacement is by looking for signs of damage on each of your tires. Cracks, bulges, or uneven wear could suggest that your tire is about to give up, or that something's wrong with your tire alignment. Either way, you should have the tire replaced as soon as you can.
3. Check the tire's production year.
On average, a normal tire lasts anywhere from three to six years with regular use. You'll find your tire's production year stamped on its sidewall. It is usually indicated by four digits. Be sure to take note of the numbers: the first two numbers represent the week the tire was produced, while the next two numbers refer to the year it was produced.
When buying a tire, it's always a good idea to check for its production date first. Some shops sell tires that have been kept in storage for years, which means that even if they've never been used, they're most likely nearing the end of their efficacy period. Choose a tire that's only a few months old so that you can maximize its use.
4. Check for vibrations.
If you notice any vibrations while driving, and they appear to increase in strength the faster you go, this most likely means that your tires are uneven or unbalanced. A tire that's not balanced properly will wear out faster than others, eventually causing the tread to be lower on one side. If this happens, you'll have to replace that tire right away.
In other instances, unwanted vibrations could result from a misaligned suspension. Correcting it early will save you the hassle and cost of buying a tire replacement. Just make sure that you don't drive your car once you notice that its wheels are misaligned.
You Can Use Your Unwanted Car to Help Us Save Lives
Do you have an old car in your garage that you're no longer using? Instead of letting it gather dust and rust, you can use it to serve a worthy purpose. When you hand it over to us at Breast Cancer Car Donations, we'll use it to help save the lives of destitute breast cancer sufferers in your local area.
Our team will sell your vehicle through an auction and turn over the proceeds to our breast cancer-focused nonprofit partners.
Your generous contribution will help these IRS-approved 501(c)(3) nonprofit organizations in providing more uninsured and underprivileged breast cancer patients with easy access to top medical facilities as well as financial assistance to cover the costs of their treatments, doctor consultations, medications, follow-up care, and other health care services they need. Other beneficiaries get to receive free breast cancer screening and diagnosis plus prevention and education services.
To show you our appreciation for your charitable contribution, we'll promptly send you by mail the 100% tax-deductible sales receipt of your vehicle after we sell it. This receipt will entitle you to claim the maximum tax deduction in the next tax season.
We will also haul off your unwanted vehicle for free and at a date and place of your convenience. Take note that we can collect your donation anywhere in the United States since our vehicle donation program covers the entire country.
The best reward you'll get, however, is the priceless satisfaction you'd feel for doing a life-saving charitable act.
We accept nearly all types of vehicles whatever their ages or conditions. Even if the vehicle you're donating has worn-out tires, marks, scratches, or dents, we'll gladly take it.
For more information on our donation program, including our quick and convenient donation process, head over to our FAQs page. If you have any questions or concerns, write to us here or call us anytime through our toll-free hotline at 866-540-5069.
Turn Your Old Ride into a Lifesaver Today!
Donating to us your old and unwanted car may just be an easy way for you to get rid of that vehicle. However, such a donation can be a lot more meaningful than that. It can help save lives. Call Breast Cancer Car Donations at 866-540-5069 or fill out our secure online donation form now!