What's the Best Type of Reconstruction Surgery For Me?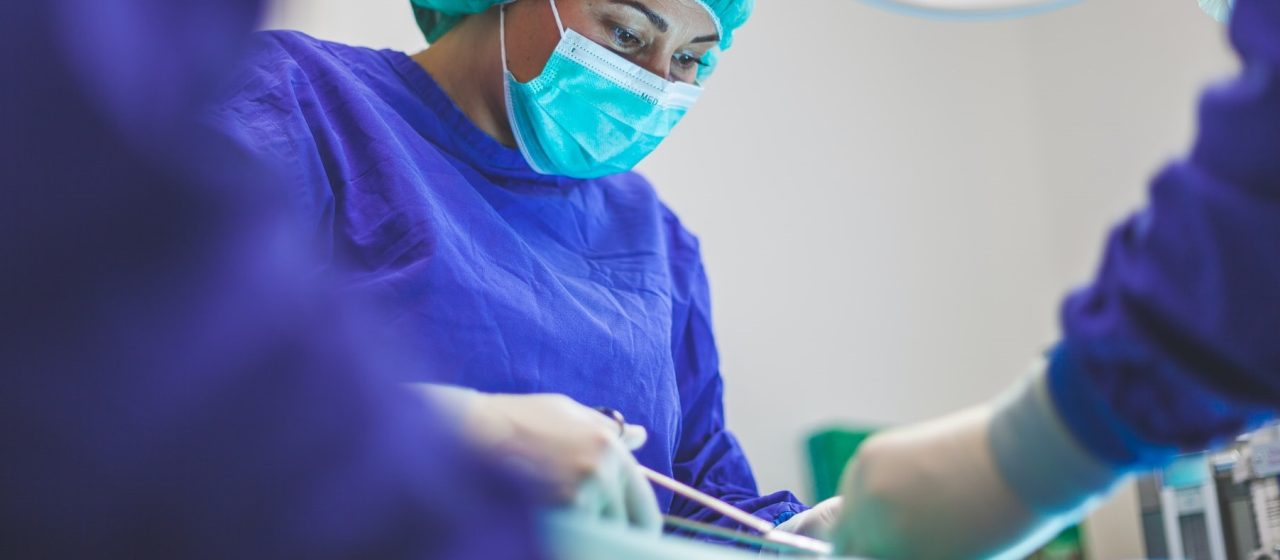 Photo by Artur Tumasjan under Unsplash License
What's the Best Type of Breast Reconstruction for Me?
If you're planning to get breast reconstruction after a mastectomy, you might find yourself wondering which type should be the most ideal for you. While your doctor may have discussed all the available options for you, it's still a good idea to do your own research or talk to women who have undergone the procedures you're considering. That way, you can weigh in the pros and cons of each of the options, making it easier for you to reach an informed decision.
Factors to Consider
Before deciding on a breast reconstructive procedure, your doctor will talk about the factors that can make you an eligible candidate for the surgery. These include the following:
The location and size of the cancer
The extent of your breast cancer surgery
The amount of tissue available
Your overall health and lifestyle
Whether you want reconstruction on one or both breasts
Whether other treatments besides surgery are necessary
How reconstructive surgery can possibly affect other parts of your body
How willing you are to have more than one surgery (if the situation calls for it)
How quickly you want to recover
Also, your surgeon will be checking your medical history and current general health condition to evaluate whether you're fit for breast reconstruction. The doctor will recommend which options are ideal for you, depending on factors such as your health, age, body type, lifestyle, and cosmetic goals. You will also learn about the benefits of each option as well as its potential risks and limitations.
Make sure that you ask questions or express concerns if you have any. Remember, this will be a huge decision that can greatly impact your life, so don't hesitate to be open with your surgeon.
Types of Breast Reconstruction
There are many options to choose from when it comes to breast reconstruction, with implants and tissue flap procedures as the two main types.
Implants are used to restore the shape and volume of one's breast. Although the new breast may appear natural, it tends to be firmer. Also, it's much more difficult to achieve a natural shape if only one breast is being reconstructed.
As with any type of breast reconstruction, there's a possibility of risks that go along with the implant procedure. If infection occurs, the implant is most likely to be removed.
Since implant reconstruction doesn't require the use of extensive surgery using tissue from other parts of the body, it's considered as the best option for women with small and firm breasts.
If you prefer going the natural way, this procedure might just work perfectly for you. Flap reconstruction involves the use of your own tissue to rebuild the shape of your breast. Unlike breast implants, tissue flaps look more natural and allow the newly formed breast to move more naturally. Additionally, you wouldn't have to worry about replacing the flaps anymore.
Then again, like the rest of surgical procedures, flap reconstruction has its downsides. For instance, they require more surgery and a longer recovery period. The surgery can also leave permanent scars.
There are five types of tissue flap procedures:
1. DIEP (Deep Inferior Epigastric Perforator) Flap
The DIEP reconstruction uses a free flap of fat skin and fat to build a new breast. The tissue from the tummy is completely cut free to be transferred to the chest.
What's great about this procedure is that no muscle will be removed, which means that there is only a slim chance for women to develop hernia. However, if you have diabetes, you'll need to consider other options.
2. LD (Latissimus Dorsi) Flap
In an LD flap procedure, the skin, fat, and muscle from your back are removed. Some of the skin on the flap is used to form the new skin of the reconstructed breast while the breast's volume is formed by the fat and muscle. Surgeons normally suggest using an implant under the flap to make sure that the reconstructed breast has a similar shape and size as the other one.
If you have an active lifestyle, you need to give this option a careful deliberation. Following a full recovery from an LD flap reconstruction, there's a possibility that you'll feel weak in the shoulder, back, or arm while performing your daily activities.
3. TRAM (Transverse Rectus Abdominis Muscle) Flap
The TRAM reconstruction involves the removal of the tissue and muscle from the tummy. While the procedure can tighten the lower belly, it can also reduce the strength of the belly muscle. Skinny women are not recommended for this procedure since it requires enough tissue to form the breast.
4. TUG (Transverse Upper Fracilis) Flap
For women with small or medium breasts, the TUG flap procedure is usually recommended. However, they must also have inner thighs that touch each other. The muscle and fatty tissue from the inner thigh are cut and moved to the chest, with the blood vessels connected to their new blood supply.
Scars may appear in your groin or buttock area. In most cases, bandages are wrapped around the affected sites to lower the risk of bruising and swelling for several weeks after the operation.
5. GAP (Gluteal Free) Flap
Ideal for women who don't want to use the tummy due to past incisions, failed tummy flap, or thinness, the GAP flap uses tissue from the buttocks to form the new breast. Except for the muscle, the fat, skin, and blood vessels of the buttocks are moved to the chest.
Although not a breast reconstruction procedure, lipomodelling is recommended for women who wish to improve the look and feel of their reconstructed breast. Your surgeon will inject fat from a certain part in your body into your new breast.
Help Save Lives with an Auto Donation
If you're eager to save the lives of breast cancer patients, particularly the needy ones, simply donate an unwanted vehicle to Breast Cancer Car Donations. We'll auction it off and use the proceeds to help fund the comprehensive breast health programs of our charity partners. These IRS-certified 501(c)3 nonprofit organizations provide their beneficiaries with services that focus on breast cancer prevention, screening, diagnosis, and treatment.
While your charitable contribution will greatly benefit breast cancer patients and their families, you will also receive your share of rewards, including a top tax deduction after your donated vehicle is sold at auction. You'll also get to enjoy our free towing services and our quick and convenient donation process where you don't have to do any paperwork.
For more information on our car donation program, feel free to visit our FAQs page. For inquiries, you may call us at 866-540-5069 or send us a message online.
You can donate to Breast Cancer Car Donations by filling out our secure online donation form. We accept donations of nearly all types of vehicles wherever you are in the United States since we have car donation programs in all 50 states.
Turn Your Old Car into a Lifesaver
Why keep an unwanted car in your garage when you can use it to save lives? Call us at 866-540-5069 and get started with your car donation.