What Types of Chemotherapy Are Used for Breast Cancer Treatment?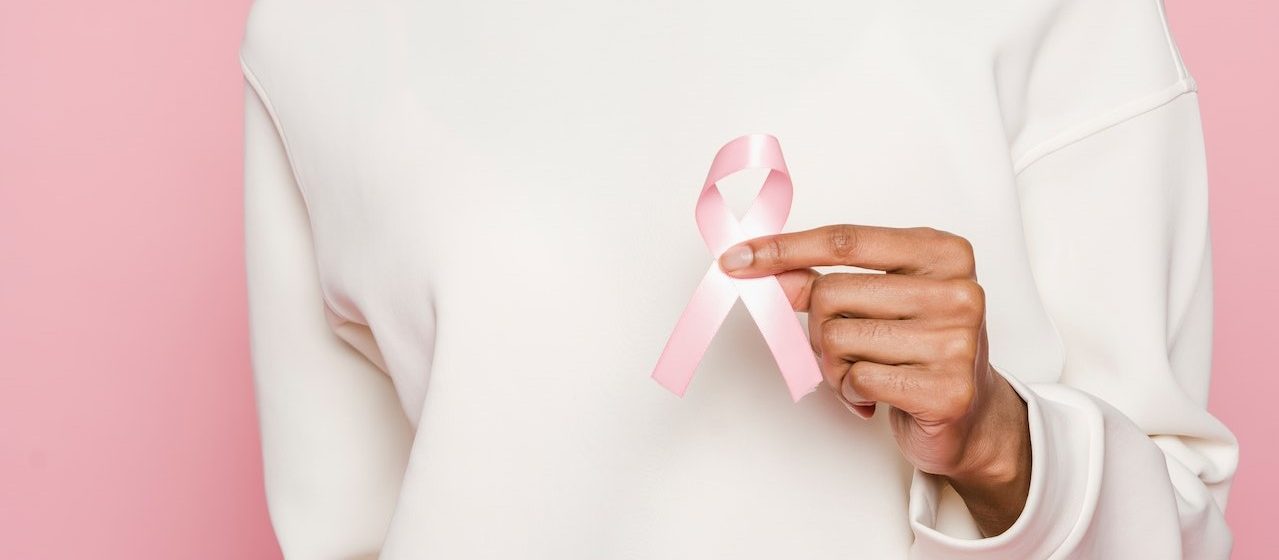 Photo by Klaus Nielsen under Pexels License
What Types of Chemotherapy Are Used for Breast Cancer Treatment?
In treating breast cancer, oncologists have a number of options to choose from. Before members of a cancer care team decide on a treatment, they have to consider several factors such as the patient's age, condition, menopausal status, as well as the subtype of the tumor and its stage.
One of the most common treatment options is chemotherapy. It is usually combined with other modes of treatment such as radiation therapy or hormone therapy. Also called chemo, this form of cancer treatment uses drugs to kill cancer cells. Different drugs are used, which may be given orally, intravenously or directly into the spinal fluid.
While chemotherapy eliminates fast-growing cancer cells, the treatment also slows down the growth of healthy cells and can even damage such cells. Among the most common side effects are fatigue, mouth sores, nausea, hair loss, vomiting, loss of appetite, diarrhea, bleeding, nail changes, and an increased chance of acquiring infections. In most cases, these side effects disappear once treatment is done. If they persist, drugs are normally given to ease the symptoms.
When is Chemotherapy Used?
Depending on the severity of the cancer, doctors may decide to treat patients before or after surgery. Chemotherapy can also be used to treat advanced and secondary breast cancer.
Here the different types of chemotherapy:
Neoadjuvant chemotherapy (before surgery)
This type of chemo leads to a less extensive surgical procedure, as it causes the tumor to shrink, making it easier to remove. It is especially useful for individuals whose cancers have already grown in size. With neoadjuvant chemotherapy, doctors are able to identify the effectivity of the drugs in killing the cancerous cells. If they still see cancer cells after the treatment, they have the option to add other types of drugs. The treatment also destroys any cancer cells that have already spread but cannot be detected and is most likely to lower the risk of breast cancer returning.
Adjuvant chemotherapy (after surgery)
Like neoadjuvant chemo, adjuvant chemotherapy reduces the risk of breast cancer from coming back. It kills any remaining cancer cells that have spread but cannot be seen despite the use of imaging tests. If such cells are left to multiply, there's a huge chance for new tumors to grow in other areas of the body.
For women whose cancer has spread outside the underarm and breast area, chemo is used as the main treatment, either at the time of diagnosis or after initial treatments.
It's also important to note that not all chemotherapy procedures can be effective. Gene expression tests such as Mammoprint and Oncotype DX are used by doctors to determine which patients are most likely to benefit from chemo after surgery.
Chemotherapy Drugs for Breast Cancer
There are various drugs for chemotherapy. Cancer specialists decide on what drugs to include on a patient's treatment plan. They typically depend on these factors:
1. Type of cancer and how advanced it is
2. Previous chemotherapy
3. Other medical conditions (heart disease, diabetes, etc.)
In most instances, chemotherapy works best in combination with other drugs. Different combinations are often used as no single combination has yet to be proven as the most effective.
For both neoadjuvant and adjuvant chemotherapy, the drugs or combinations commonly used to treat breast cancer are the following:
AC chemo is a combination of two cancer-fighting drugs: Adriamycin and cyclophosphamide. It is used to treat primary breast cancer, meaning cancer that has not yet spread beyond the breast or the lymph nodes below the arm.
A combination of three chemotherapy drugs (cyclophosphamide, methotrexate, 5 fluorouracil), CMF is considered a systemic treatment. This means that it can affect cells all throughout the body. It kills cancer cells by preventing them from dividing and multiplying.
Docetaxel is used to treat primary breast cancer, usually a few weeks after surgery, although it can also be done before the procedure. For patients who need to undergo hormone therapy or radiotherapy, doctors always treat them with docetaxel first.
EC chemo involves two drugs, epirubicin and cyclophosphamide. Apart from interfering with the development of cancer cells, these drugs attack the cells during the different stages of their growth.
Another treatment for primary breast cancer is E-CMF chemo, using the combination of drugs epirubicin, cyclophosphamide, methotrexate, and 5-FU. It is normally given several weeks following surgery. Patients who are to undergo radiotherapy or hormone therapy would have to complete the E-CMF treatment first.
Women with advanced breast cancer are normally given drugs such as:
Used to treat patients with secondary and locally advanced breast cancer, eribulin is usually administered intravenously in the arm or hand within 2 to 5 minutes. In most cases, chemo is given as a series of treatments, with breaks in between, to make sure that the body is able to recover from any short-term side effects.
Capecitabine is an oral chemotherapy drug in the form of tablets. Once taken, the drug makes its way throughout the body via the bloodstream, and into breast cancer cells, eventually converting to another chemotherapy drug, 5-FU. After its conversion in cancer cells, normal cells are less likely to be affected.
Carboplatin and/or cisplatin
Although they can also be used in treating primary and secondary breast cancer, platinum agents carboplatin and cisplatin are mostly used for patients with advanced breast cancer. Both are usually given as a drip into a vein of the patient's arm or hand. In most instances, they are administered once every 3 weeks, though the number of cycles would depend on the situation of each patient.
Normally combined with either carboplatin or paclitaxel, gemcitabine is administered intravenously into the hand or arm. The chemo is usually given as a series of treatments to make sure that the body is fully rested. The cycle would last for 21 days, with the treatment given on the 1st and 8th day of the cycle.
Paclitaxel is given intravenously and can be used alone or with other chemotherapy drugs. It can also be used for outpatients.
Given either orally or intravenously, vinorelbine is used for patients whose breast cancer has returned after a previous treatment. Like paclitaxel, it can be combined with other drugs.
Help Breast Cancer Patients Get Treatment
It's no question that chemotherapy costs a fortune. Thousands of breast cancer patients don't have the financial resources to pay for the cost of treatment. With your help, however, you can enable them to get treated as soon as possible. All it takes is a simple contribution to Breast Cancer Car Donations.
If you have an old car that you don't use anymore, we'd be glad to accept it as your donation. We'll auction off your donated vehicle and use the proceeds to support the comprehensive breast health services that our charity partners deliver to needy individuals in your community and other places in the country.
Not only will you help save lives, but you also have the chance to receive a maximum tax deduction from your vehicle donation.
For more information on our vehicle donation program, check out our FAQs page. For inquiries, you may call us at our toll-free hotline 866-540-5069 or send us a message online.
You can make your donation by filling out our secure online donation form or calling us directly. We accept almost all types of vehicles regardless of their age and condition. We also accept vehicle donations anywhere in the United States since we have car donation programs in all 50 states.
Join Us in the Fight Against Breast Cancer!
If you're ready to help bring breast cancer numbers down, then team up with us! Call us at 866-540-5069 and get started with your car donation!