What Types of Breast Cancer Are Most Likely to Metastasize Faster?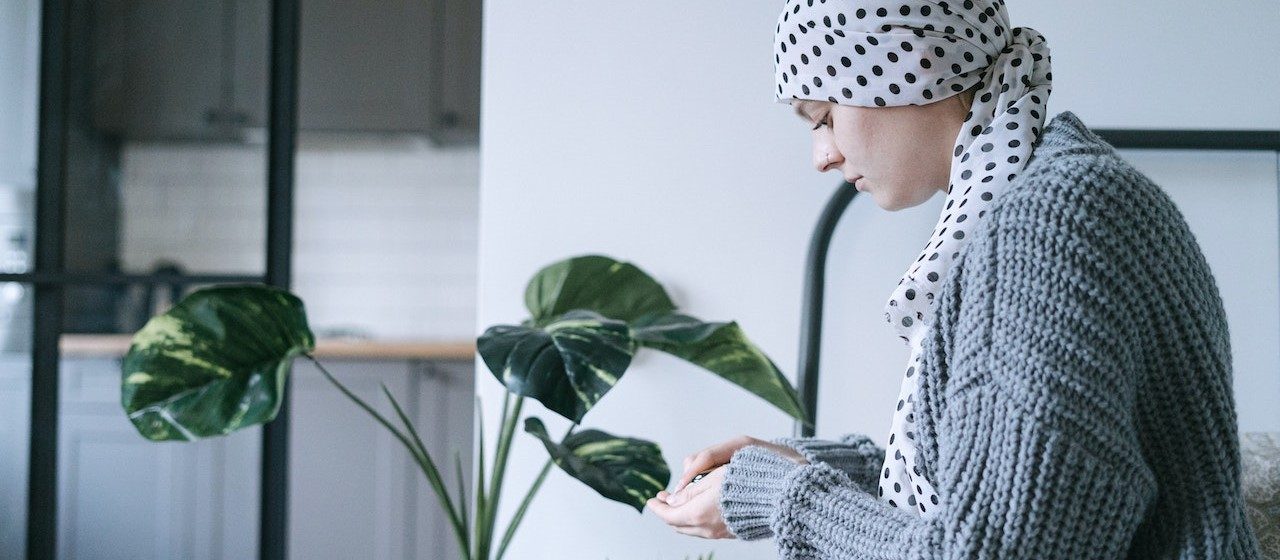 Photo by Ivan Samkov under Pexels License
Some Breast Cancer Types Are More Aggressive Than Others
Breast cancer, like other types of cancer, isn't a simple disease. It has several types, some less likely to occur than others. Most breast cancer cases are called ductal carcinoma. This develops when cancer starts in the cells that line a woman's milk ducts.
Lobular carcinoma is another common breast cancer type. Here, cancer starts in the lobules or the glands in a woman's breasts that produce milk.
There are other types of breast cancer, but they are less common than the two previously mentioned here. It should be noted, however, that all breast cancer types can metastasize.
Metastatic breast cancer, also called advanced breast cancer, is diagnosed when the disease has spread to other body parts such as the bones, liver, lungs, or even the brain.
The speed of metastasis varies for each breast cancer type. However, two types are highly aggressive and likely to metastasize faster than others. These are triple-negative breast cancer and inflammatory breast cancer.
1. Triple-negative breast cancer
This type of breast cancer usually begins in the breast ducts. It's a type of cancer where the cells don't have receptors for the hormones estrogen, progesterone, and HER2. Unlike other types, triple-negative breast cancer can't be treated with hormone therapy or with targeted therapy using drugs. Chemotherapy, radiation therapy, and other non-hormonal treatments are at the top of the list when it comes to battling triple-negative breast cancer.
2. Inflammatory breast cancer
This breast cancer type is rare. It starts in the breast's soft tissues and causes the lymph vessels to become blocked. This results in a woman's breasts becoming itchy, tender, red, or warm since blood flow eventually increases and white blood cells build up within. A combination of chemotherapy, radiation therapy, and surgery is the typical treatment plan for this type of breast cancer.
You Can Help Breast Cancer Patients Survive the Disease
Being diagnosed with breast cancer is devastating. Knowing that it is in its advanced stage is even worse. When breast cancer metastasizes, treating the disease becomes more difficult and costly.
Sadly, some stage 4 breast cancer sufferers don't have access to the right kind of treatments and therapies because they're uninsured and lack the resources to pay for the high cost of such treatments. Without financial support from generous donors, they're doomed to lose their battle against cancer.
The good news is that you can help prevent this from happening. You can help these patients survive the disease. All you have to do is to donate any old car that you no longer need to us at Breast Cancer Car Donations.
Once we get hold of your auto donation, we'll sell it through an auction and use the proceeds to support the life-saving programs of our breast cancer-focused charity partners. The funds will enable them to sustain their delivery of critical breast health services to uninsured and underserved breast cancer patients in your area.
Thanks to your generous heart, destitute or low-income breast cancer patients will be able to undergo various types of treatment, including surgery, chemo, and radiation therapy, at low or at no cost to them. Other beneficiaries can get free breast cancer screening, follow-up care, and cancer prevention and education services.
You will also benefit greatly from your donation. Your gift will entitle you to receive the maximum tax deduction after we mail you your 100% tax-deductible sales receipt days after the sale of your vehicle.
Also, we'll be hauling off your unwanted vehicle without charging you a single dime for it.
The best reward you'll get, however, is the priceless satisfaction you'll feel for doing a life-saving charitable act.
In case you're wondering what vehicles we usually accept, check out this page. Regardless of your car's age or condition, as long as you have proof of ownership for it, we'll gladly take it. We can also collect your donation wherever you are in the United States since we operate in all 50 states.
For more information on our donation program, feel free to check out our FAQs page. If you have any questions or concerns, just contact us at 866-540-5069 or send us a message here.
Help Breast Cancer Patients Make a Full Recovery Today!
Partner with us at Breast Cancer Car Donations and help provide complete breast health care services to the needy breast cancer patients in your area. Donate your vehicle by calling 866-540-5069 or filling out our online donation form now!