What is Triple Negative Breast Cancer and How Is It Treated?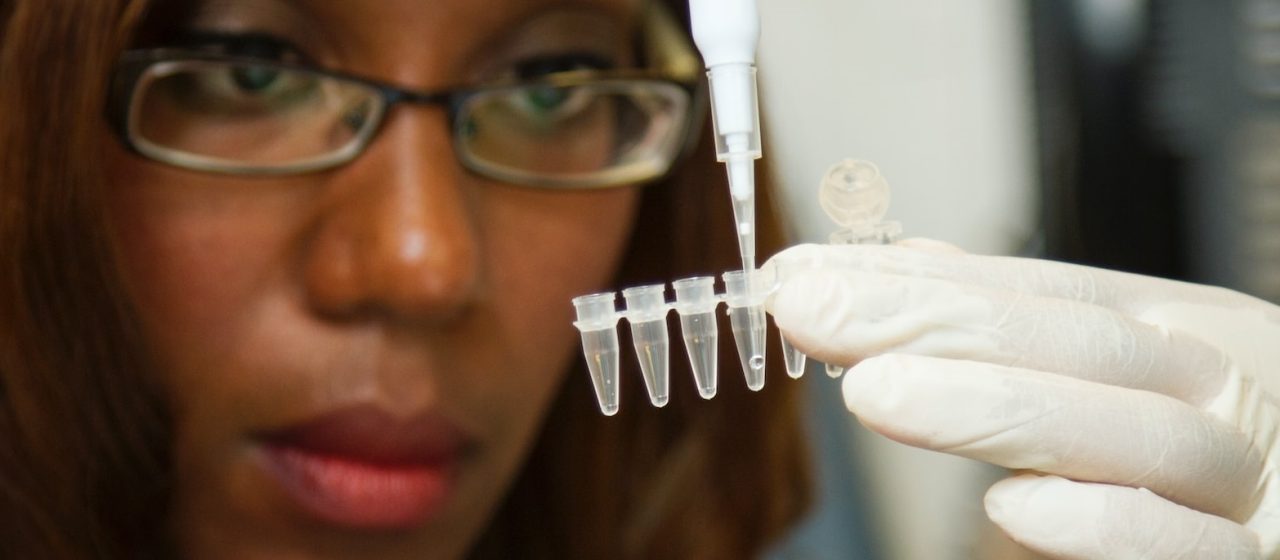 Photo by National Cancer Institute under Unsplash License
What Is Triple Negative Breast Cancer and How Is it Treated?
When a woman receives a breast cancer diagnosis, one of the first things that may come to her mind is the type of treatment that would be used on her. Since breast cancer treatment is not the same for every patient, there's no one-size-fits-all answer to questions that are associated with the various types of breast cancer treatment.
This is especially true for patients who have been diagnosed with triple negative breast cancer where treatment options can be more complicated for the doctors and the condition more confusing for the patients.
If you have a friend or a family member who has been diagnosed with this particular type of breast cancer, you will most likely ask, "What is triple negative breast cancer and how is it treated?" Breast Cancer Car Donations shares what you need to know about triple negative breast cancer treatment here.
A Closer Look at Triple Negative Breast Cancer
Triple negative breast cancer is diagnosed when cancer tests reveal negative results for the hormones estrogen, progesterone, and a protein called HER2, which are the three most common types of receptors known to fuel most breast cancer growth. Compared to other forms of breast cancer, triple negative breast cancer is more likely to spread beyond a patient's breast tissues. It can be more aggressive and more likely to recur within the first three years following treatment.
A patient's odds of beating this type of breast cancer may be similar to those of other types of breast cancer.
If there's one thing you need to know about triple negative breast cancer, it's the fact that some of the medications used for treating other types of breast cancer won't be effective against it. For instance, approved targeted therapies for other types of breast cancer such as HER2-positive breast cancer have been found ineffective in treating triple negative breast cancer. However, this doesn't necessarily mean the disease is untreatable.
Treatments for Triple Negative Breast Cancer
This type of breast cancer is treated with a combination of surgery, radiation, and chemotherapy. The first treatment option that a doctor may recommend would probably be chemotherapy to try and kill the cancer cells.
Chemotherapy can be used in two ways – neoadjuvant therapy (given to those who have locally advanced breast cancer to shrink the tumor before surgery) or adjuvant therapy (used for patients who have large tumors or if their lymph nodes are affected).
Since triple negative breast cancer is aggressive, most doctors would recommend removing the entire breast by performing a mastectomy on the patient. This is usually recommended if several tumors are detected; there's a tumor in the nipple; the tumor is large; the affected breast previously had cancer; the cancer is in the skin, or when other abnormal cells or calcium deposits are detected in the breast.
The doctor may also decide to perform a lumpectomy and remove the tumor and tissue surrounding it. They may also resort to radiation therapy after surgery to eliminate cancer cells that might still be present in the affected area.
Do You Want to Help Breast Cancer Patients?
Do you want to lend a helping hand to needy breast cancer patients in your community without costing you a single dollar? If you have any unwanted vehicle that's just taking up precious space in your garage or driveway, donate it to us at Breast Cancer Car Donations. We'll turn your clunker into a life-saver!
We'll auction off your donated vehicle and use the proceeds to help fund the comprehensive breast health programs of our charity partners. These IRS-certified 501(c)3 nonprofit organizations provide uninsured and underprivileged breast cancer patients with easy access to medical facilities so they can undergo full treatment. They also offer free breast cancer screening as well as other breast cancer prevention and education services.
As soon as you fill out our online donation form or call us at 866-540-5069, we'll haul your clunker away for free. We accept almost all types of vehicles regardless of their age and condition. We also accept vehicle donations anywhere in the United States since we have car donation programs in all 50 states.
Once your gift is sold, we'll send your 100% tax-deductible sales receipt to your registered address so you can claim a maximum tax deduction in the next tax season.
If you want to know more about our vehicle donation process, give us a quick call or send us a message online. You can also check out our FAQs page for more information.
Make a Difference with Your Car Donation
Are you ready to make a difference in your community and in the lives of breast cancer patients? Call us at 866-540-5069 and donate a vehicle to help increase the breast cancer survival rates in your local area!