What Is The Difference Between Screening Mammograms and Clinical Breast Exams?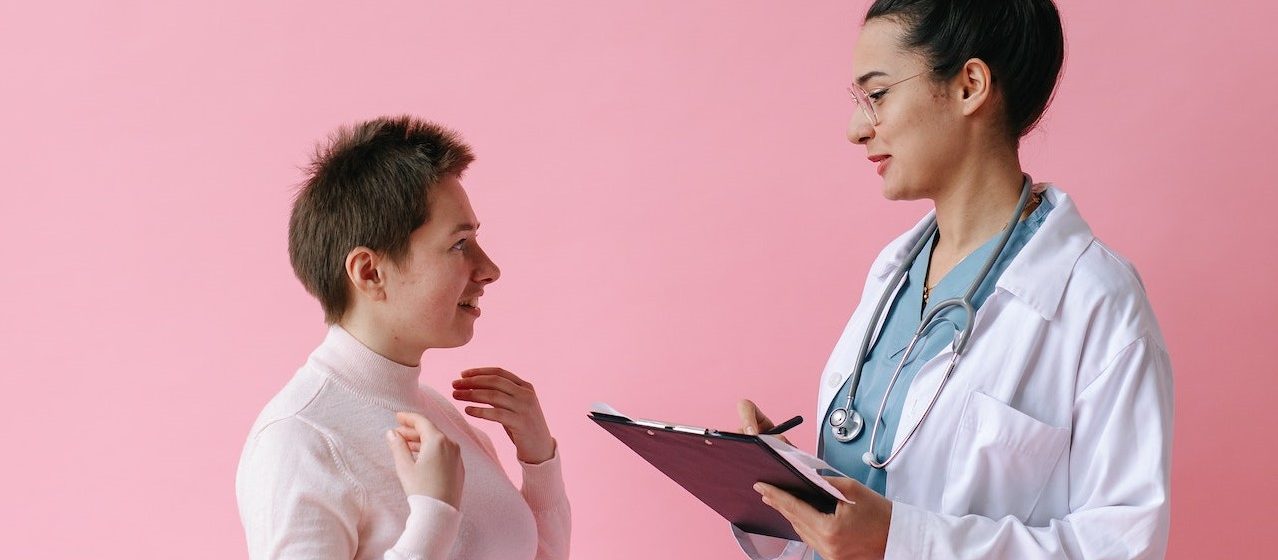 Photo by Thirdman under Pexels License
Know Which One Is the Right Choice for You
When breast cancer is detected early, studies have shown the five-year survival rate at 99%, according to the American Cancer Society (ACS). Screening tests such as annual mammograms, clinical breast exams, monthly breast self-exams, and MRIs have led to the detection of early signs of breast cancer among women, giving them more effective life-saving treatment options.
The two most commonly used methods of early breast cancer detection are the screening mammogram and the clinical breast exam. While both have saved countless lives, many women are still trying to figure out which one is the right choice for them. Sure, a breast exam might be the safer option for certain women, but is it just as effective as getting a mammogram? Let's find out below!
Screening Mammograms
Screening mammograms make use of an X-ray to examine the breast area for any abnormalities. The breast is compressed between two plates, after which images of the breast tissue are captured. If any unusual changes in the breast or nipple are discovered, a diagnostic mammogram will be the next step to determine the problem.
Clinical Breast Exams
Unlike mammograms, clinical breast exams don't require the use of any medical equipment, just the eyes and hands of your health care provider. The procedure is quite simple: Your doctor or nurse will examine your breasts and underarms for lumps or other suspicious changes by feeling them and inspecting each area carefully. You will be instructed to hold different postures, including standing up with your arms raised and lying down on your back.
Once a health care specialist discovers a lump, they will note the features and check if it can be moved easily. A hard, oddly shaped lump that's movable may indicate a cancerous tumor. This finding will require follow-up tests.
Differences to Keep in Mind
Between the two, medical professionals would recommend screening mammograms. The ACS cites studies suggesting that clinical breast exams only contribute very little to the early detection of breast cancer.
False-positives are not uncommon in both procedures, although they happen more frequently in breast exams. However, that doesn't mean that breast exams are to be disregarded. They can still help in observing specific changes surrounding the breast area.
Support Our Cause to Fight Breast Cancer
Donating your extra or unwanted vehicle to us at Breast Cancer Car Donations is one of the simplest ways to get involved in the fight against the deadly disease. We'll turn any old clunker of yours into a fund-generating instrument to support the life-saving programs and services of leading cancer-fighting nonprofit organizations.
We'll have your donated vehicle auctioned off, with the proceeds distributed to these IRS-certified 501(c)3 nonprofits. They use the funding they get from our vehicle donation program to deliver comprehensive breast health services to individuals who need them.
Thus, thanks to your donation, uninsured and underserved breast cancer patients will be able to get easy access to medical facilities where they can avail themselves of all treatment options, including surgery, chemotherapy, and radiation treatment.
Our charity partners also provide breast cancer survivors with follow-up care, including laboratory work, annual mammograms, and physician visits five years after remission.
Other beneficiaries receive free breast cancer screening and prevention and education services.
In exchange for your charitable contribution, you will be amply rewarded with a top tax deduction in the next tax season. We'll also provide you with our free professional towing service wherever you are located within the United States.
Best of all, your donation will allow you to enjoy the ultimate pleasure and satisfaction of doing something extraordinary that can help save lives.
It takes just a few minutes to donate to us, and you can do it in the comfort of your home. Just contact us and let us know of your decision to donate a vehicle to us. Provide us basic details about that vehicle and tell us when and where you'd like us to pick it up. You don't have to do any paperwork because we'll take care of that, too.
You can donate almost any type of vehicle, and we're not particular about its condition. We'll accept your donation as it is — whether it's still running smoothly or won't even start anymore.
If you have any questions or concerns, feel free to reach us at our toll-free hotline 866-540-5069. You may also leave us a message here.
Help Us Save Lives Today!
Your vehicle donation can help save the lives of destitute breast cancer patients. Call Breast Cancer Car Donations at 866-540-5069 or fill out our donation form now!