What is Mastectomy Surgery?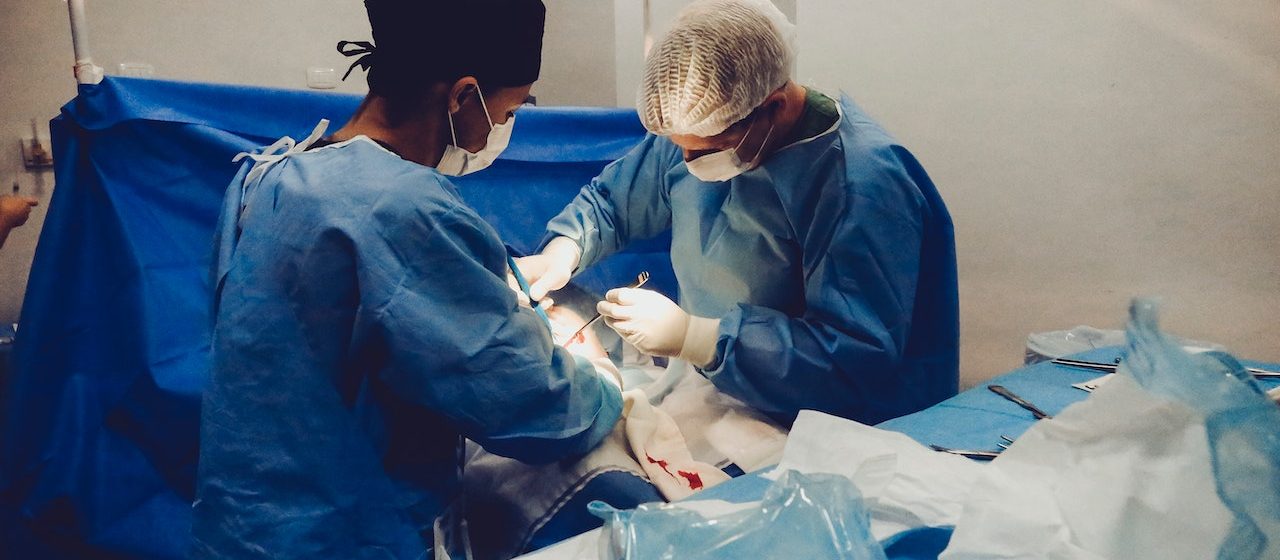 Photo by Vidal Balielo Jr. under Pexels License
What Is Mastectomy Surgery?
In treating breast cancer, doctors have several treatment options to choose from. One of these is mastectomy surgery, a procedure that involves the removal of a breast or both breasts. There are various ways to perform the surgery, which we will discuss later.
Mastectomy is performed on high-risk patients to reduce the possibility of breast cancer forming or spreading. Patients who wish to have their breasts restored after the surgery are then given the option to undergo breast reconstruction.
Who Can Get Mastectomy Surgery?
Typically, women diagnosed with certain breast abnormalities are advised to get a mastectomy. The surgery is used to treat different forms of breast cancer, such as:
1. Non-invasive breast cancer (ductal carcinoma in situ)2.
2. Early stage breast cancer (stages 1 and 2)
3. Locally advanced breast cancer (stage 3, after chemotherapy)
4. Inflammatory breast cancer (after chemotherapy)
5. Locally recurrent breast cancer
6. Paget's disease of the breast or nipple
There are also cases unrelated to breast cancer that require a mastectomy to be performed. These include women with:
1. Fibrocystic breast disease
2. Dense brain tissue
3. Extreme chronic breast pain
4. Family history of breast cancer
What Are the Types of Mastectomy Surgery?
Mastectomy can be done in different ways. Depending on several factors, doctors will choose from among the following types:
Total or simple mastectomy
During total mastectomy, the surgeon removes the entire breast but keep the lymph nodes and muscles under the breast intact.
Commonly used on high-risk patients, this surgery involves removing both breasts as a preventive measure.
This involves the removal of the entire breast, chest wall muscles, and the underarm lymph nodes. While radical mastectomy used to be common in the past, doctors now recommend it only if the cancer has reached the chest muscles below the breast. With the surgical advancements made over the past few years, this treatment is now rarely performed.
Modified radical mastectomy
This procedure requires the surgeon to remove the entire breast and the underarm lymph nodes while leaving the chest wall muscles in place. Due to its effectiveness, many doctors would rather perform modified radical mastectomy than radical mastectomy.
Nipple-sparing mastectomy
In this procedure, all of the breast tissue is removed except the nipple.
The surgeon removes both nipple and breast tissue in a skin-sparing mastectomy. The skin is left to enable the reconstruction of the breast later on, providing a more natural appearance after the operation.
How Do Doctors Choose Which Type of Mastectomy to Perform?
As with deciding on the treatment for breast cancer, doctors depend on various factors to identify which type of mastectomy is suited for their patients. These factors include:
1. Patient's overall health
2. Patient's age
3. Patient's menopause status
4. Stage of the tumor
5. Size of the tumor
6. Severity of the tumor
7. Presence of lymph nodes
8. Whether the tumor is hormone-receptive
Build Hope for Women with Breast Cancer
Breast cancer is the second leading cause of cancer deaths in women all over the United States. You can help spare the lives of cancer victims by donating your old vehicle to Breast Cancer Car Donations. Whether it's a barely running car or an RV that your family no longer uses, we'll be happy to take it from you.
Once we have it with us, we'll sell it at an auction and use the funds to support our nonprofit partners. These organizations provide comprehensive breast health services in various communities throughout the United States, benefitting thousands of indigent patients. Their services are centered on breast cancer prevention, screening, diagnosis, treatment, and research
Your vehicle donation will certainly benefit needy breast cancer patients in your area, giving them the assistance they need to stay alive. At the same time, your charitable contribution will entitle you to get tax incentives in the form of the 100% tax-deductible sales receipt that you'll receive from us after your donated vehicle is sold at auction.
If you want to know more about how your old and unwanted vehicle can become a powerful tool that can help save lives, call us at 866-540-5069 now or send us a message online. You can also check out our FAQs page for more information.
You can donate your car today by filling out our secure online donation form or calling us directly. We also accept vehicle donations anywhere in the United States since we have car donation programs in all 50 states.
Ready to Join Us in Saving Lives?
If you're ready to join us in our mission to save precious human lives, call us at 866-540-5069 now and get started with your car donation!