What Does a Car Title Look Like?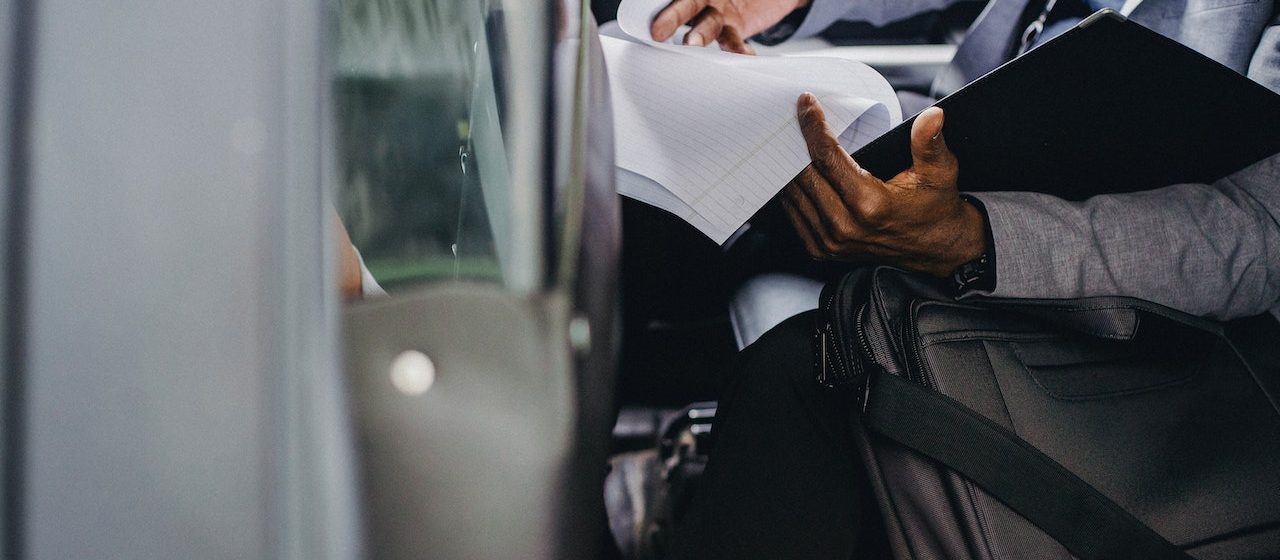 Photo by Ono Kosuki under Pexels License
What Does a Car Title Look Like?
When it comes to buying, selling, inheriting or donating a car, one of the most common concerns that people deal with is its title. Although it's an important document, a lot of people are still unfamiliar with it.
What does a car title look like? What information can be found in it? Do I need it if I sell my car, hand it down to my son or donate it to charity?
To answer your questions and more, here is a quick guide about car titles.
1. What is a car title?
A vehicle's title is a legal document that establishes a person's or a business' ownership of a particular vehicle. Also known as car title or pink slip in some states, this document is issued by the Department of Motor Vehicles (DMV) upon the vehicle's registration.
In case the purchased vehicle is brand-new, the vehicle dealership provides the owner with the original Certificate of Origin until the owner has his new car titled with the DMV.
To say that your car title is very important is an understatement when you buy, sell, inherit or donate your car.
2. What does it look like?
Car titles vary from state to state, but almost all of them bear the headline "Certificate of Title." It will also specify your state or municipality on top of the page as well as the name "Department of Motor Vehicles." Car titles bear pertinent information that identifies your specific vehicle such as:
Name and address of the registered owner
Identifying information (Vehicle Identification Number or VIN; make, model and year of manufacture; license plate number)
Technical information (purchase price when bought brand-new; odometer reading upon purchase; weight)
Liens, if any
Additional information (if your vehicle has been branded as rebuilt, salvage, prior salvage or flood-damaged)
Lost Your Title? No Problem!
If you have lost the title of your car that you would like to donate to help fight breast cancer, you're in luck! Breast Cancer Car Donations may accept even vehicles with lost titles so long as they're not stolen or abandoned. You can call 866-540-5069 and our specialists who are equipped to handle all title-related concerns will help you obtain a replacement title.
What makes it even more awesome is that the entire donation process takes less than 10 minutes! Whether you have a fixer-upper, an old clunker with missing parts or a junk car that barely runs, you can still save the lives of struggling breast cancer patients with your old car. On top of that, you get to enjoy free towing service plus the maximum tax deduction for your generosity!
Ready to Donate?
You can either call 866-540-5069 or fill out our online donation form to start your donation process. After providing us with all the necessary information about the vehicle you're donating, you can schedule with us your fast and free pickup. Your presence is not even required when the professional towing company that we'll assign for the job comes to haul your car away.
Lastly, expect a 100% tax-deductible sales receipt forwarded to you in the mail. We'll send this document to you once your vehicle gets sold at auction and all proceeds are sent to our breast cancer nonprofit partners.
These IRS-certified 501(c)3 nonprofit organizations use the funds to deliver comprehensive breast health services to various communities all over the country. Aside from free breast cancer screening, they also provide various forms of assistance to needy patients diagnosed with the life-threatening disease so they can undergo full treatment, leading to their eventual recovery and rehabilitation.
For more information on our vehicle donation program, check out our FAQs page. For inquiries, you may call us at our toll-free hotline 866-540-5069 or send us a message online.
We accept almost all types of vehicles regardless of their age and condition. We also accept vehicle donations anywhere in the United States since we have car donation programs in all 50 states.
Get Rid of that Clunker Now!
If you've lost or misplaced the title of that cruddy clunker gathering dust in your garage, you can still get rid of it in the easiest, fastest, most convenient and most beneficial way by donating it to us at Breast Cancer Car Donations. Call us at 866-540-5069 and help save lives with your car donation!