What Documents Do I Need To Donate My Car?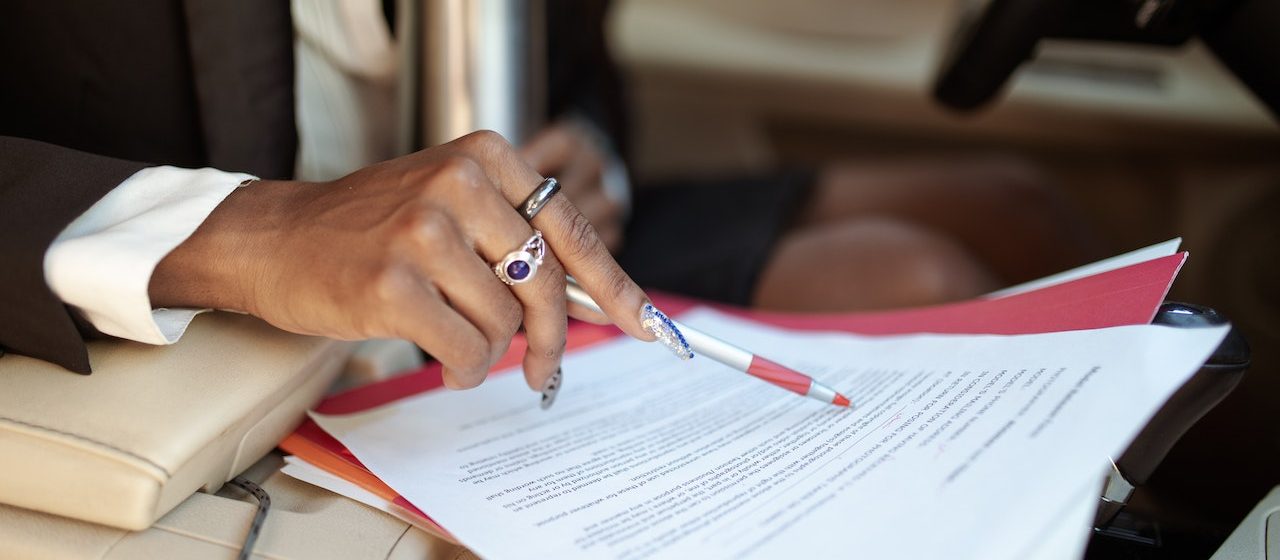 Photo by RODNAE Productions under Pexels License
'What Documents Do I Need To Donate My Car?' Get the Answer Here
Donating to a charitable organization is a great way to easily dispose of an old car, truck, van, SUV, motorcycle or any vehicle you have. Your vehicle donation will go a long way in providing assistance to needy people being served by the charity.
It can also get yourself a tax deduction depending on the fair market value of your vehicle. Usually, when you donate to a certified 501(c)(3) nonprofit organization, you are entitled to a tax deduction.
However, the big question now in most prospective donors' mind is, "What documents do I need to donate my car?"
The answer is really simple. Generally, all you need is the signed title of your car. However, it all really boils down to which state you are in because the requirements vary from one state to another.
If you donate a car without a title, you can donate it at most as a junk vehicle and sell its salvageable parts. Though you can still get a deduction and help the charity, donating with a title is still the best option since it can help maximize your tax deduction and your contribution to the charity you are helping.
Getting a Duplicate Title
If you have a title but can't seem to find it, you can still get a copy of the title through the Department of Motor Vehicles (DMV) depending on which state you are in. Usually, you will need to fill out an application form to get a replacement title. For assurance, you should ask your state's DMV to really find out the specific documents you need to prove your ownership of your vehicle.
You can also get help from the charity itself. Oftentimes, they offer support services that will help you get the title if you're unable to retrieve it on your own.
You're in Good Hands With Us
When you donate your car to us at Breast Cancer Car Donations, you can be assured of full and speedy assistance not only in securing replacement titles but in all other issues related to vehicle donation.
We can also assure you that every dollar's worth of your car donation will be used to ease the suffering of your fellow Americans afflicted with breast cancer. Moreover, you get to receive rewards for your support of our cause, including maximized tax deductions.
Your car may be of no worth to you anymore but to us, it is a very useful tool to support our cause. It will create various support programs and services for the benefit of breast cancer victims. Thanks to your donation, they will hopefully succeed in beating breast cancer.
Our Fast and Easy Car Donation Process
Our car donation process is the fastest and easiest you can ever find! All you need to do is to fill out our online donation form or call us at 866-540-5069. We just need your contact and car's details (year, make, and model), as well as your car's condition and title availability. From there, we take care of the rest, including free towing, processing of paperwork, and issuance of receipts. A day or two after your call, you can expect our tow truck at your place, ready to pick up the vehicle you're donating. And within 30 days after the sale of your vehicle through auction, you can expect to receive your tax-deductible sales receipt. That's it!
You can donate any type of vehicle in any condition. It can be a car, boat, RV, camper, truck, van, bus, or just any vehicle because we accept nearly all kinds.
We Are Here to Help!
Whenever you have problems, concerns, or clarifications about your donation, we are here 24/7 to assist you. Whether it's about title and registration, pickup and towing, accepted vehicles, and tax deductions, we'll glad to help you the best way we can. Just contact us at 866-540-5069! You can also check our FAQ's page!
Let's not wait any further. Get started with your car donation and make a difference in the lives of breast cancer patients now!