What Do Local Government "Stay At Home" Orders Mean?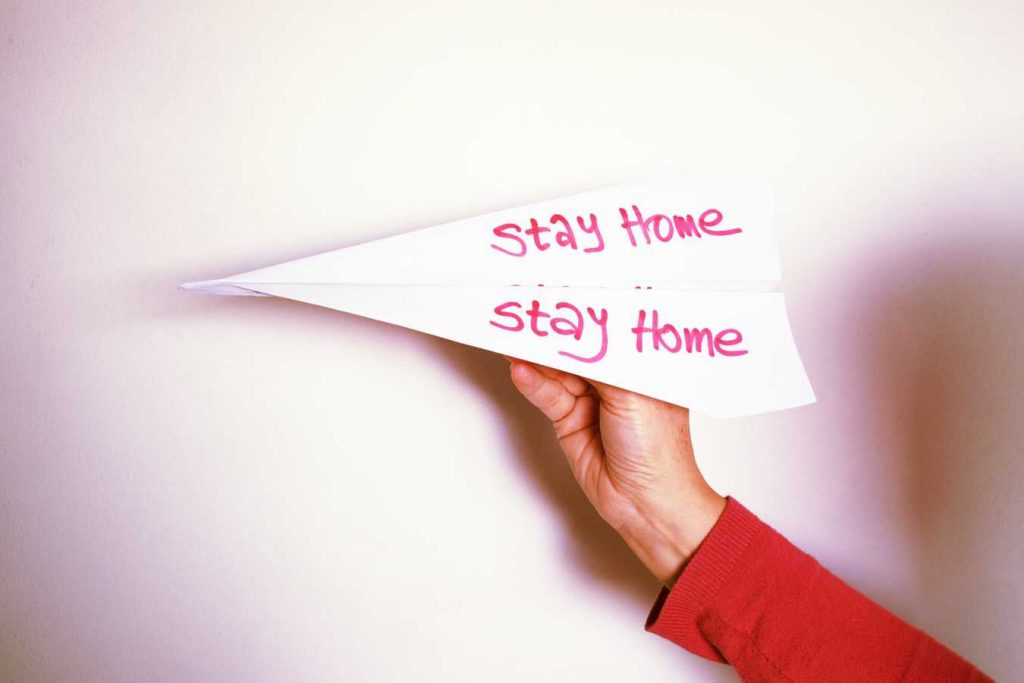 What Do Local Government 'Stay-at-Home' Orders Mean?
To stop the novel coronavirus from infecting more people, governments worldwide have initiated measures such as community quarantines and lockdowns. These measures require people to stay in the safety of their own homes unless there are essential needs for them to go outside.
With stay-at-home orders in place, everyone is mandated to comply. Only essential services are to remain open such as gas stations, pharmacies, and groceries. Don't expect your local gym to be open for as long as the order isn't lifted yet. Restaurants are also closed. However, they are still allowed to serve customers through takeouts or their delivery services. A strict ban on public events and gatherings are also being implemented to prevent mass infection
Some Businesses Are Exempted
Businesses are ordered to temporarily cease activity for the duration of the stay-at-home order. However, there are exemptions. If you run a business that provides essential services or is engaged in critical infrastructure, then you and your workforce are exempted from the order. However, you might need to run only with a skeletal crew, especially for restaurants (since dine-in orders aren't allowed).
Other exempted businesses are media organizations, those engaged in agriculture, and those that deal in health care and public safety. There is no need to obtain any sort of authorization letter. As long as your business falls in the sectors that are exempted, you are free to operate.
What If I Need Medical Help?
If it's a medical situation that is not related to COVID-19, you may proceed to the hospital of your choice. Ideally, you or one of your family members should call the hospital first to enable the hospital staff to prepare for your arrival. If you are feeling sick with flu-like symptoms, the general advice is to first call either your doctor or urgent care hotlines and consult via phone regarding the steps you need to take.
Be wary in going to the hospital as it is a pretty high-risk area for coronavirus transmission. A mask should always be worn and social distancing strictly followed. You never know if another person who has been there for consultation is a virus carrier.
In some areas, local authorities might not require you to go out of your home if you're experiencing severe flu-like symptoms. Instead, they'll send an ambulance to your place of residence so they can transport you to the hospital.
Do Good to the Needy Without Leaving Your Home
You can do so much good even if you can't go outside your house. Are you aware that there are uninsured and indigent individuals out there who are fighting an uphill battle against breast cancer? You can easily help these breast cancer patients get the medical services they badly need.
If you have a car that you no longer use, donate it to us at Breast Cancer Car Donations. We'll auction it off to provide funding for our IRS-certified 501(c)3 nonprofit partners. These charities are dedicated to providing comprehensive breast health services to all individuals in need of such services. They provide cash-strapped breast cancer patients with easy access to medical facilities where they can undergo full treatment. They also offer free breast cancer screening, follow-up care after treatment, and other breast cancer prevention and education services.
We offer the most convenient way for you to dispose of a vehicle that you no longer want. Check here for the comprehensive list of vehicle types that we welcome in our program.
We'll pick up and tow your vehicle at absolutely no cost to you and wherever it is located in the United States.
Furthermore, your charitable contribution will entitle you to receive a sizable tax deduction in the next tax season.
We can also assure you of your utmost safety at any point in the donation process.
If you want to know more details about our vehicle donation program, check out our FAQS page. If you have inquiries or concerns, you can give us a call at 866-540-5069 or leave us a message here.
Help Give Breast Cancer Sufferers a Second Chance In Life

Partner with us at Breast Cancer Car Donations and let's work together to give the suffering breast cancer patients in your community another chance in life. Call us at 866-540-5069 or fill out our online donation form to get started with your vehicle donation now!