What Are the Risk Factors for Breast Cancer?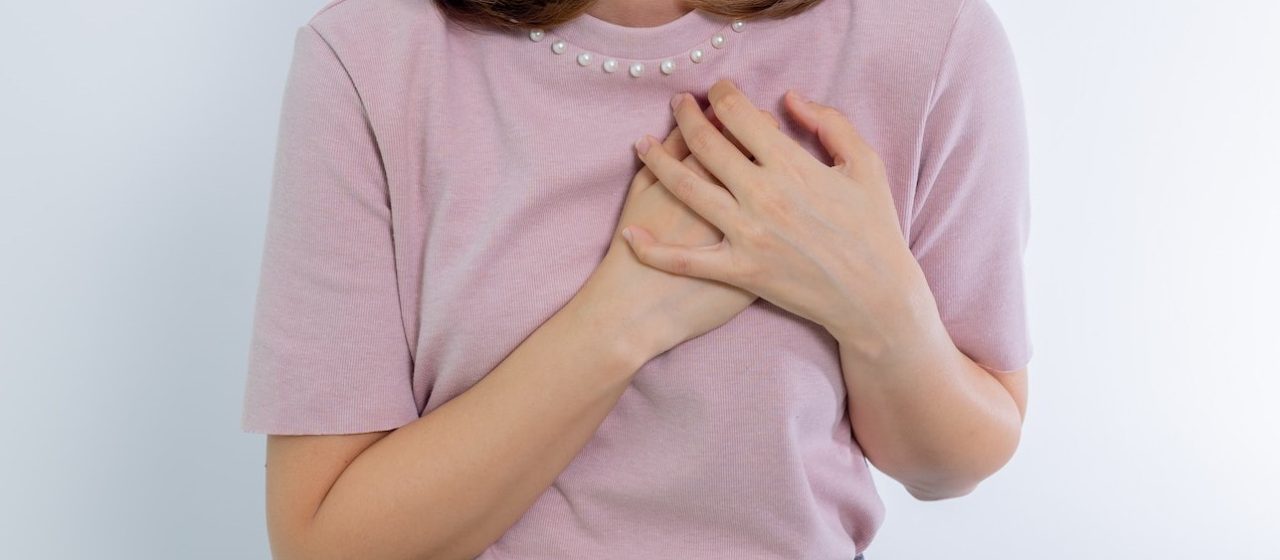 Photo by Puwadon Sang-ngern under Pexels License
What are the Risk Factors for Breast Cancer? Beware of These 8 Possible Disease Triggers
If a person you know is suddenly diagnosed with breast cancer, you might be tempted to suspect that it's because of that person's genetic make-up. Indeed, a family history of breast cancer can increase a person's chances of getting the life-threatening disease.
However, there are other risk factors that have to be considered aside from a person's genes. Now, what are the other risk factors for breast cancer, you might ask.
What Is a Risk Factor?
A risk factor is anything that can affect an individual's chance of developing a particular disease. However, this doesn't necessarily mean that a person who has multiple risk factors for breast cancer will surely get the disease.
8 Risk Factors for Breast Cancer that are Related to Lifestyle
Did you know that your personal behaviors—which include your diet, exercise, your decisions about having your own children, and even taking post-menopausal hormones—can be associated with certain breast cancer risk factors? Here's a list of lifestyle-related risk factors that can increase a person's chances of developing breast cancer:
Birth control methods that use hormones
Studies have shown that if a woman uses oral contraceptives such as birth control pills, her chances of getting breast cancer are slightly increased compared to a woman who is not taking pills. However, once a woman stops using birth control pills, her risk of developing the disease diminishes over time. For example, studies have shown that those who stopped taking oral contraceptives more than 10 years ago no longer have an increased risk of developing breast cancer.
Furthermore, using the injectable form of birth control methods such as Depo-Provera also increases breast cancer risk. The risk goes back to normal after a woman stops getting the birth control shots. Medical experts have pointed out that women who use birth control implants, skin patches, intrauterine devices (IUDs), and vaginal rings are subjecting themselves to hormone-releasing devices that can fuel the growth of breast cancer. If you're one of those women using or planning to use hormonal birth control devices, you better talk to your doctor about your risk factors.
Not having children or having them when you're over 30
If you haven't had your first child before you reach the age of 30 or if you haven't had children at all, your overall breast cancer risk rises slightly than those who have had kids before they turned 30.
Women who breastfed their babies for a total of one-and-a-half to two years have slightly reduced breast cancer risk because breastfeeding decreases the number of a woman's lifetime menstrual cycles, thus reducing a woman's lifetime exposure to hormones such as estrogen, which can promote breast cancer cell growth.
Obesity or being overweight after menopause
Before you go through menopause, most of your estrogen is produced by your ovaries while your fatty tissue makes only a small amount of it. After menopause, as your ovaries stop producing estrogen, your fatty tissue starts producing most of your estrogen. As this happens, your estrogen levels may increase leading to a much higher risk of developing breast cancer. Aside from this, most overweight women have higher blood insulin levels, a factor linked to breast cancer.
The more alcohol you consume, the higher your chances of getting breast cancer. To give you an idea, 20% higher risk is associated with women who take two to three drinks a day compared to those who don't drink. If you should drink, it's highly recommended that you keep it to a minimum (one drink per day).
Regular physical activity has its positive effects on a person's body weight, hormones, energy balance, and susceptibility to inflammation. Studies have shown that if a woman exercises for about 150 minutes of moderate intensity or 75 minutes of vigorous intensity a week, breast cancer risk is reduced.
Post-menopausal hormone therapy
Hormone replacement therapy (HRT)—which is mainly used to relieve menopause symptoms and to prevent the eventual thinning of the bones—can increase the risk of breast cancer as well as the chances of dying from it. If HRT is necessary, it's best to use it at its lowest dose and for a short period of time only.
A rare type of cancer that's associated with breast implants is called anaplastic large cell lymphoma (ALCL). It appears as a collection of fluid near the implant, a painful lump or a swelling that makes the breasts appear uneven.
Join the Fight against Breast Cancer
Has anyone told you that you can effectively contribute in the fight against breast cancer and help save the lives of women afflicted with the disease by donating a vehicle you no longer want or need to us at Breast Cancer Car Donations?
We auction off all donated vehicles we receive and use the proceeds to support the comprehensive breast health services that our charity partners deliver to various communities all over the country. The services provided by these IRS-certified 501(c)3 nonprofit organizations include free breast cancer screening for individuals to enable early detection of the life-threatening disease, breast cancer education campaign to help prevent the disease, and financial assistance combined with access to medical facilities for uninsured and underserved breast cancer patients so they can undergo full treatment to bolster their chances of surviving the disease.
While your vehicle donation will greatly benefit needy breast cancer patients and their families, you will also reap rewards, including your entitlement to receive a top tax deduction.
To find out the details of our vehicle donation program, check out our FAQs page. If you have questions, you may phone them to us at our toll-free hotline 866-540-5069 or send us a message online.
You can make your donation by filling out our secure online donation form or calling us directly. We accept almost all types of vehicles regardless of their age and condition. We also accept vehicle donations anywhere in the United States since we have car donation programs in all 50 states.
Help Cut Breast Cancer Mortality Rate with Your Car Donation
Knowing the risk factors for breast cancer will undoubtedly help reduce your chances of contracting this devastating disease. In the same vein, donating an unwanted vehicle to us at Breast Cancer Car Donations will help reduce the chances of breast cancer patients succumbing to the disease once they receive the aid that you help provide. Call us at 866-540-5069 and help save lives with your vehicle donation!