What are the Most Common Side Effects of Radiation Therapy?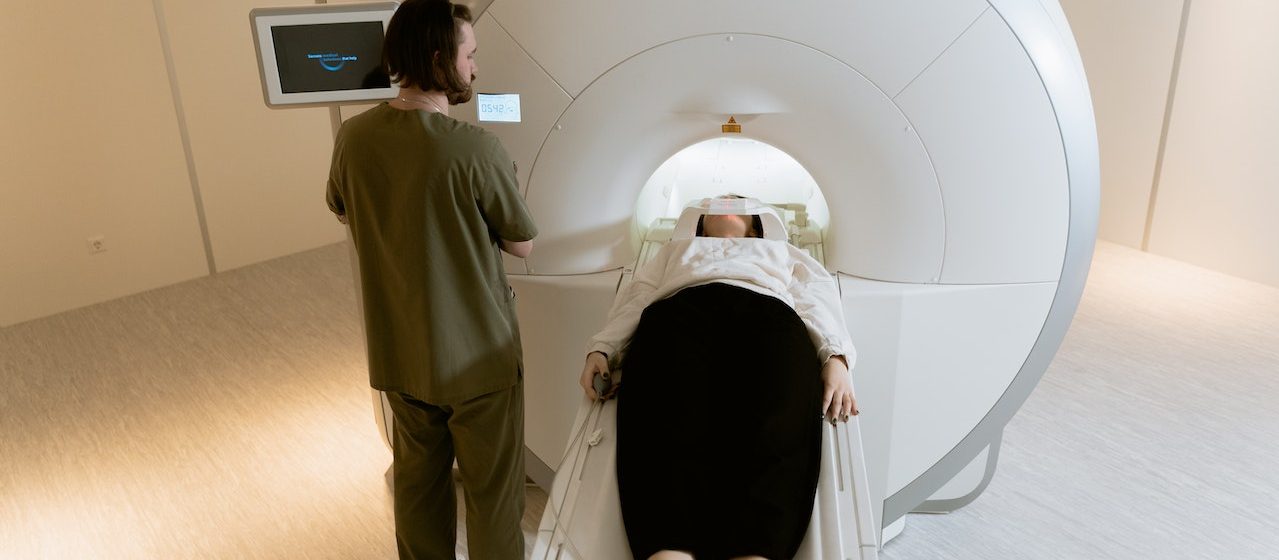 Photo by MART PRODUCTION under Pexels License
What Are the Most Common Side Effects of Radiation Therapy?
Radiation therapy is one of the most common treatments for breast cancer patients. It kills tumor cells with the use of high-energy waves. While it can completely get rid of cancer cells, the waves can also damage many healthy cells and tissues.
Just like any other form of chemotherapy, radiation therapy can bring a number of side effects, both short and long-term. Patients can experience symptoms anytime during or after the therapy. Most side effects disappear within several weeks or usually a maximum of two months after a patient's completion of treatment.
It's not uncommon for patients to encounter side effects to occur later on, say months or even years, after undergoing radiation therapy. High doses of radiation may cause some cells to become irreparable, leading to long-lasting side effects. The side effects of the therapy will depend on some factors, such as:
1. Type of radiation therapy
2. Amount of radiation used
3. Treatment schedule
4. Part of the body being treated
5. Overall health
Common Side Effects
Whether it's used to treat lung cancer, skin cancer, or breast cancer, radiation therapy carries side effects that can last in just weeks or a lifetime. General side effects of the treatment include:
Fatigue. Radiotherapy causes many patients to feel tired most of the time. However, the level of fatigue would vary for each individual. For instance, those who have undergone radiotherapy along with chemotherapy are more likely to have higher levels of fatigue.
Hair loss. Also known as alopecia, hair loss is one of the most common side effects brought about by radiation therapy. It usually begins 2 to 3 weeks after the start of treatment. In cases where higher doses are given, permanent hair loss is most likely to occur.
Nausea and vomiting. Another side effect patients normally experience is radiation sickness. The effect is short-term as it usually goes away right after the completion of treatment.
Skin problems. Some patients experience certain skin problems including itching, peeling, dryness, or blistering. Skin problems are only minor as they tend to disappear a few weeks after treatment ends.
Loss of appetite. Since radiotherapy can cause dry or sore mouth, problems in swallowing, and vomiting, patients are likely to lose interest in food during the first few weeks of treatment. Changes in taste and smell are also common, giving them all the more reason not to eat.
Radiation therapy can also have specific side effects, depending on which part of the body is being treated.
Brain
Cognitive problems
Nerve damage
Seizures
Brain swelling
Difficulty hearing
Hormone problems
Head and neck
Difficulty swallowing
Tooth decay
Mouth and gum sores
Dry mouth
Stiffness of jaw
Lymphedema or swelling
Chest
Difficulty swallowing
Stiffness of shoulder
Shortness of breath
Radiation pneumonitis
Soreness of breast or nipple
Heart problems
Pelvis
Rectal bleeding
Bladder irritation
Inability to control bladder
Diarrhea
Support Breast Cancer Patients with a Car Donation
One of the easiest and simplest ways you can provide substantive assistance to needy breast cancer patients is by donating your old or no-longer-used vehicle to us at Breast Cancer Car Donations. We auction off all vehicles donated to us and use the proceeds to support the comprehensive breast health services that our charity partners deliver to various communities throughout the country.
The services provided by these IRS-certified 501(c)3 nonprofit organizations include free breast cancer screening for individuals to enable early detection of the life-threatening disease, breast cancer prevention and education campaign, and financial assistance combined with access to medical facilities for uninsured and underserved breast cancer patients so they can undergo full treatment, thus increasing their chances of surviving the disease.
While your charitable contribution will greatly benefit breast cancer patients and their families, you will also reap benefits for your charitable contribution, including your entitlement to receive a top tax deduction after your donated vehicle is sold at auction.
For more information on our vehicle donation program, check out our FAQs page. For inquiries, you may call us at our toll-free hotline 866-540-5069 or send us a message online.
You can make your donation by filling out our secure online donation form or calling us directly. We accept almost all types of vehicles regardless of their age and condition. We also accept vehicle donations anywhere in the United States since we have car donation programs in all 50 states.
Give Breast Cancer Patients a Second Chance in Life
With the high cost of cancer treatment, including radiation therapy, not a few breast cancer patients are just languishing in their sick beds, waiting for their last breath. Let's give them hope and a second chance in life. Call us at 866-540-5069 and help save their lives with your car donation!