Vehicles Most Likely to Last Over 200,000 Miles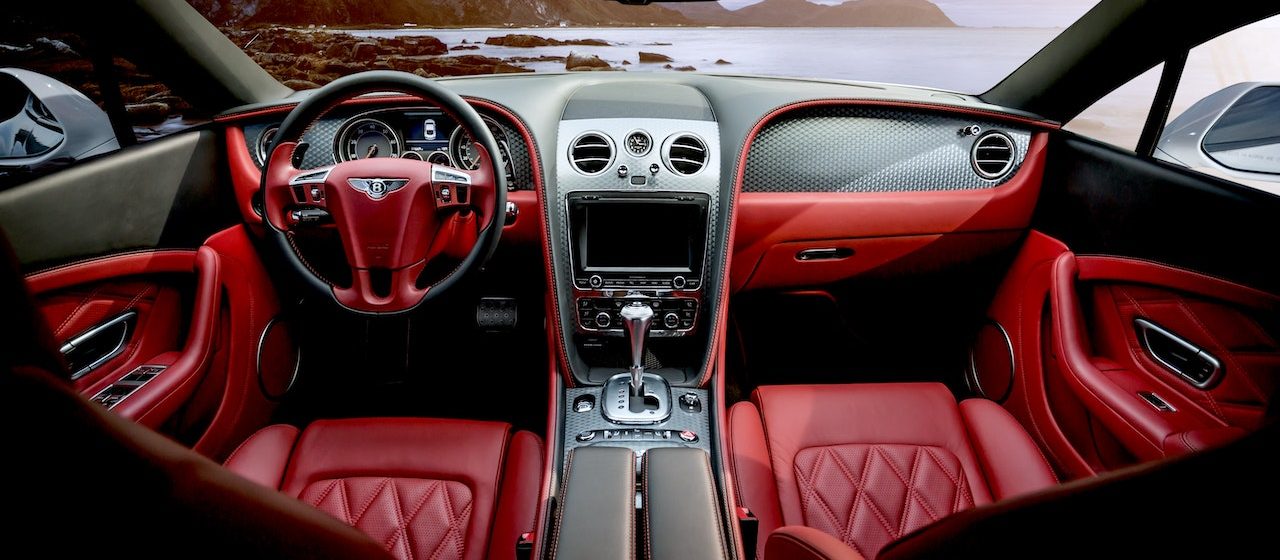 Photo by Pixabay under Pexels License
These 15 Models Have Proven Their Durability
If you're shopping for a new car, one of the most important factors to consider is its durability. As the prices of vehicles continue to rise, it's only practical to settle for one that can last a decade or even longer.
Looking for a long-lasting automobile can be quite hard for the average buyer. Although you can find a lot of useful information on the internet, it gets confusing once you stumble upon conflicting articles and car jargon. This is when you realize that you need a legitimate source that has conducted studies to determine which vehicles are most likely to last over 200,000 miles.
iSeeCars.com, an automotive research firm and search engine, analyzed more than 15.8 million vehicles to find out which models can reach the 200k milestone. On average, only 15 models, corresponding to just 1% of cars manufactured each year, made it past the mark. Here are those 15 models:
1. Toyota Land Cruiser
Topping the list is the Land Cruiser. This legendary off-roader has an unbeatable 15.7% of its units resold in 2019 exceeding the 200,000-mile mark. It also holds first place on the list of vehicles that can last for 300,000 miles or more.
2. Toyota Sequoia
Toyota's full-size truck-based SUV beats the 200,000-mile mark as shown by 9.2% of Sequoias changing hands in 2019. It also prides itself as one of the top five models to register 300,000 miles on their odometers.
3. Ford Expedition
iSeeCars.com found that 5.2% of all Ford Expeditions were able to stay on the road for over 200,000 miles, with 0.2% of them still running after 300,000 miles.
4. Chevrolet Suburban
The first GM product to make the cut is the Chevy Suburban, with 4.9% of the units of this model passing the 200k mark. While it may not be the most reliable model for SUV owners, it has shown that it can endure long years of driving.
5. Toyota Highlander Hybrid
You might be astonished to learn that a gas/electric hybrid crossover SUV has made it to the list. That's the Toyota Highlander Hybrid, with 4.2% units of this midsize SUV resold with at least 200,000 miles on their odometers.
6. Chevrolet Tahoe
Another full-size SUV that can rack up a whopping amount of miles is the Chevy Tahoe, with 4.1% of its units resold in 2019 having registered 200,000 miles or more. This goes to show that the bigger the SUV, the greater the longevity.
7. GMC Yukon XL
With Tahoe and Suburban already on the list, it's not surprising to see the GMC Yukon XL also on the list. Approximately 4.1% of all Yukons built were able to surpass the 200,000-mile mark.
8. Toyota 4Runner
Besides being a favorite among off-road enthusiasts, the Toyota 4Runner is the only midsize truck-based SUV to join the 200k club. Around 3.9% of its units resold as used vehicles were found to be still going strong after reaching 200,000 miles or more.
9. GMC Yukon
The full-size, rock-solid GMC Yukon made it past the 200k milestone, with about 3.2% of its units hitting the milestone in 2019. This further proves that SUVs based on the classic Chevy truck platform tend to last even longer than their pickup counterparts.
10. Honda Ridgeline
For durable, reliable, and long-lasting pickup trucks, the Honda Ridgeline snatches the title. It can run for 200,000 miles as shown by 3% of its units resold in 2019.
11. Toyota Tundra
If you haven't noticed, many of the models on this list come from Toyota, and the Tundra is just one of them. About 2.9% of the units of this full-size hauler continued to run on the road after 200,000 miles, with 0.2% of them crossing the 300,000-mile mark.
12. Honda Odyssey
The Honda Odyssey is the only minivan that's projected to most likely reach 200,000 miles or more. Of all the Odysseys resold in the used vehicle market, 2.7% of them reached that impressive mark.
13. Toyota Avalon
Some 2.6% of all Toyota Avalon sedans in the resale market in 2019 were estimated to have registered at least 200,000 miles. Additionally, the Avalon is the only passenger car on this list of long-distance motor vehicles.
14. Lincoln Navigator
One of the most expensive vehicles on this list, the Lincoln Navigator proves that luxury cars are more than just pretty faces. This car can go past the 200k-mile mark, with 2.6% units of this model continuing to run after hitting the mark.
15. Toyota Tacoma
Last on the list is the Tacoma, which is another Toyota product. Some 2.5% units of this model made it past the 200,000-mile mark in 2019.
Turn Your Unwanted Vehicle into a Lifesaver
Do you have an extra vehicle that you haven't driven for ages? What if we told you that you can use it to help save the lives of needy breast cancer patients? You can do that when you donate that automobile to us at Breast Cancer Car Donations.
Our team will auction off your donated car and use the proceeds to support the life-saving programs and services of reputable breast cancer nonprofit organizations that are in partnership with us. These IRS-approved 501(c)(3) nonprofits use the funding we give them to sustain their delivery of comprehensive breast health services to uninsured and financially struggling breast cancer patients.
Our charity partners provide their beneficiaries not just easy access to top cancer centers but also financial assistance to help cover the costs of their full treatment, doctor consultations, hospital fees, medications, follow-up care, and other essential health care services they need.
Donating to us is quick, simple, and hassle-free. The only thing you need to do is to inform us of your decision to donate a vehicle to us. Our team will handle everything for you from that point onward, including all the paperwork and the free pickup and towing of your vehicle anywhere in the United States.
Within days following the sale of your vehicle, we'll send you your 100% tax-deductible sales receipt by mail. With this receipt, you can claim the maximum tax deduction in the next tax season.
Aside from the valuable material rewards that you'll get from your donation, you'll also be privileged to enjoy a most satisfying donating experience, knowing that your gift will help save lives.
We accept almost all types of vehicles, including those that are no longer in good condition. Head over to this page to learn what else you can donate aside from cars.
For more information, including our quick and easy donation process, check out our FAQs page. If you have any questions about our donation program, feel free to contact us anytime through our toll-free hotline at 866-540-5069. You may also write to us here.
Know What It's Like to Be a Hero Today!
You can make a difference in the lives of those women in your community who are battling breast cancer. Your car donation can help save their lives. Call Breast Cancer Car Donations at 866-540-5069 or fill out our secure online donation form now!