Valentine's Day Traditions Around The World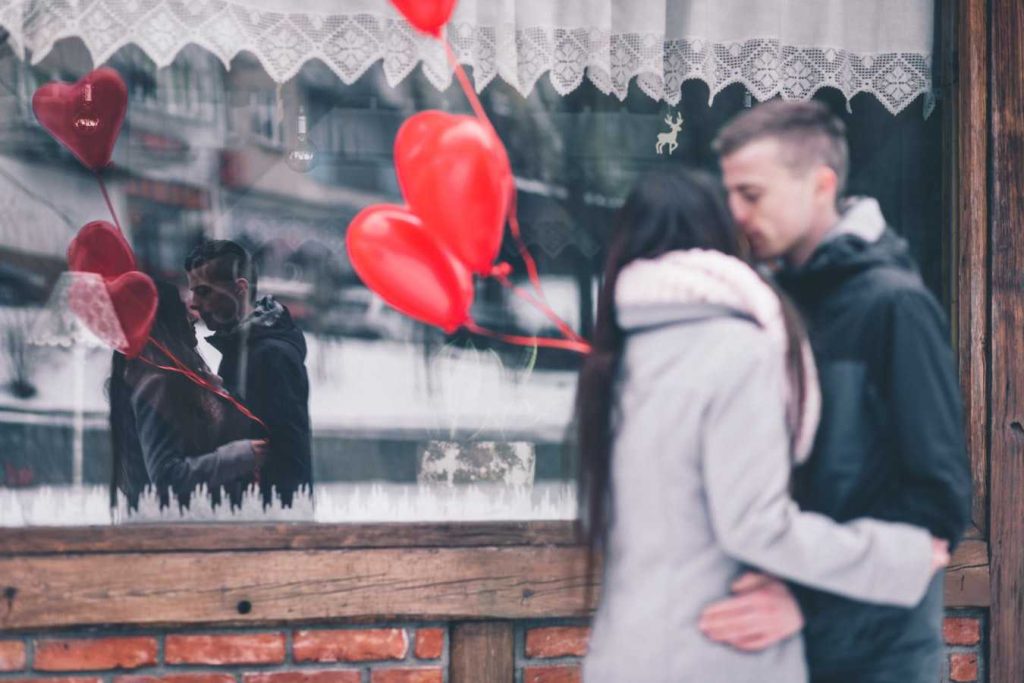 Valentine's Day Traditions Around the World
While we Americans typically spend Valentine's Day expressing our love to our dear ones with heart-shaped chocolates, cuddly stuffed toys, bouquets of roses, and reservations at high-end restaurants, this is not the case for people in other countries. Sure, flowers and chocolates are always romantic, but how would you feel if your sweetheart surprises you with a wooden "love spoon" with your initials carved into it like what the Welsh do? Or what if your special someone takes a page from the Bulgarians' book and takes you out for a romantic date at a local winery?
The stories below show you how the day of love is celebrated by folks around the world. Get ready to be amazed!
Japan: Chocolates for Men
In Japan, the ladies are the ones who make an effort to woo their men. It's pretty obligatory for them to give chocolates as presents, while the guys return the favor exactly a month later on White Day. The good news for these women is that they usually get gifts that are twice as valuable as what they've given. These include jewelry, fancy clothes, or even a weekend getaway!
South Africa: Wearing Hearts on Their Sleeves – Literally
Women and teenage girls in South Africa follow a particular Roman custom, Lupercalia, where they pin the names of their lovers on the sleeves of their shirts. Although this is usually done by females, men in some parts of the country also join in the excitement.
For many Brazilian ladies, there's no Valentine's Day without dabbling a bit in magic. One of their traditions during this holiday is performing simpatias, which are apparently rituals for finding their perfect match.
Philippines: Mass Wedding
Imagine tying the knot with your partner in a public area, along with hundreds of other lovebirds. Wouldn't that be insane? Apparently, that's a thing in the Philippines on V-day. Couples gather together at big halls to wed or renew their vows.
South Korea: Black Noodles for the Single Ladies
While Japan celebrates White Day, South Korea has Black Day, which is observed two months after Valentine's. Women who did not receive any form of affection on the supposedly most romantic time of the year find themselves commiserating each other over a warm bowl of black noodles, known as jajangmyeon. It's a great way to bond with their fellow single ladies!
Romania: Engagements Everywhere
Romania is one of the countries that celebrate V-Day on another date, specifically on the 24th of February. On this day, many lovely young women change their status from girlfriends to fiancees after saying "yes" to their boyfriends' marriage proposals.
Czech Republic: Couples' Pilgrimage
Like the Romans, people from the Czech Republic don't spend Valentine's Day on February 14. Rather, they observe the occasion on the first of May. Young lovers make their way to the statue of poet Karol Hynek Macha, where they would share a smooch under the cherry trees.
Show Your Love to Breast Cancer Patients
Before intimately spending time with your significant other this Valentine's Day, how about sparing just a few minutes of your time to do something life-changing for breast cancer-affected women in your community? If you have an ancient clunker you've been dying to get rid of, now's the perfect opportunity to do so by turning it over to us at Breast Cancer Car Donations!
We know how frustrating it can be to sell an old vehicle that needs a lot of work, especially when you have to create ads, entertain and negotiate with potential buyers almost every day, and spend loads of cash to get your car in presentable shape.
That's why we at Breast Cancer Car Donations are here. We're ready to take your clunker with open arms! Not only will you get to dispose of your vehicle for free, but you'll also be doing it for the benefit of breast cancer sufferers and their families.
We will sell your donation at an auction and then transfer the proceeds to our charity partners. These IRS-certified 501(c)3 nonprofit organizations will use the money to provide their beneficiaries with comprehensive breast health services, including financial assistance as well as access to medical facilities for uninsured and underserved breast cancer patients so they can undergo full treatment.
While your donation will provide great relief to breast cancer patients and their families, you, too, will benefit from your good deed. You'll get to enjoy our fast and free towing service and our quick and convenient donation process where you don't have to do any paperwork. Furthermore, you'll have the privilege of receiving a top tax deduction in the next tax season.
You can donate almost any type of vehicle regardless of its age or condition. You can do so wherever you are in the United States since we have vehicle donation programs in all 50 states.
For more information about our donation process, check out our FAQs page. If you have any questions in your mind, feel free to call us at 866-540-5069 or send us a message online.

Ready to Save Lives?
This Valentine's Day, touch the hearts of breast cancer patients in your local community who badly need help by donating an unneeded vehicle to Call Breast Cancer Car Donations, Call us at 866-540-5069 or fill out our online donation form to get started! We're excited to work with you.