Understanding Breast Density and Your Mammogram Report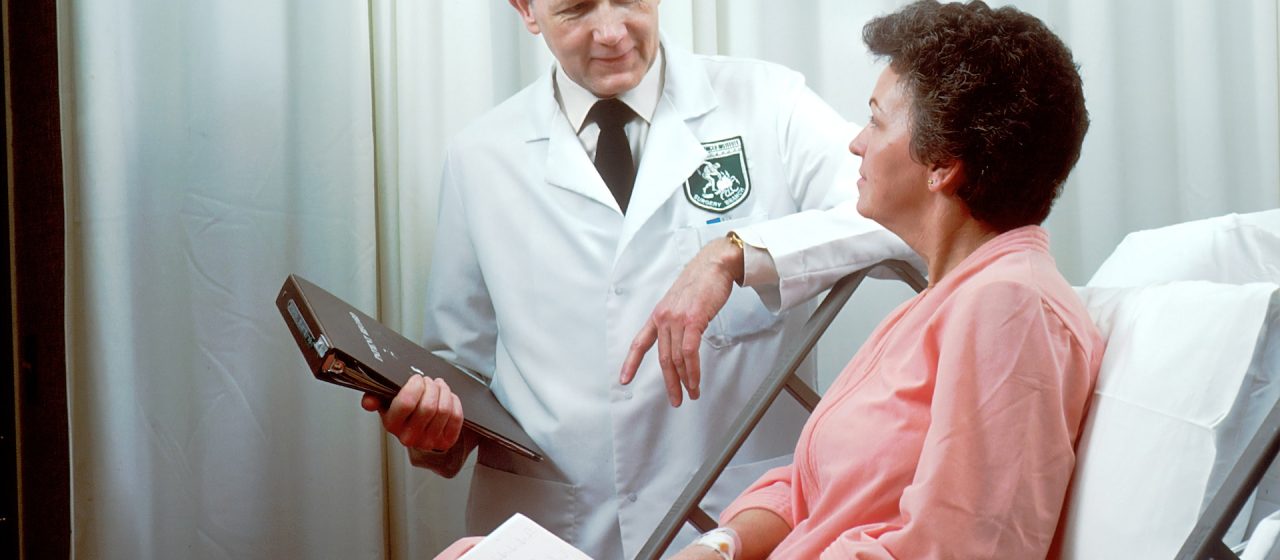 Photo by National Cancer Institute under Unsplash License
Find Out What Your Mammogram Results Mean for Your Overall Breast Health
If your mammogram report shows that you have dense breasts, you're probably wondering what this means.
Contrary to popular belief, breast density doesn't have anything to do with breast size or firmness. Breast density refers to the measurement of how much fibrous and glandular tissue there is in the breast compared to fat tissue. A woman has dense breasts if a mammogram reveals that she has more glandular tissue than fatty tissue in her breasts.
Top Questions Asked About Breast Density and Mammogram Reports
Discussing the results of your mammogram with your healthcare provider is the best way to understand what they mean for your overall breast health and the next steps you may need to take. To help you get started, Breast Cancer Car Donations has compiled the answers to the most asked questions about breast density and mammogram reports.
1. How do doctors categorize breast density?
On a mammogram report, doctors categorize breast density into one of four groups: extremely dense, heterogeneously dense, scattered fibroglandular density, and almost entirely fatty breast tissue.
According to the Centers for Disease Control and Prevention (CDC), 10% of women have extremely dense breast tissue while 40% have dense tissue spreading evenly across the breast. Furthermore, 40% of women have specific areas with breast dense tissue, and about 10% of women have breasts that are almost entirely fatty.
You have high-density or dense breasts if you're in the first two categories. Conversely, you have low-density, non-dense, or fatty breasts if you're in the second two categories.
2. Does having dense breasts impact breast health?
Yes. Research shows that women with dense breasts have a higher risk of developing breast cancer than those with less dense breasts. Since breast cancer and dense breast tissue both appear white on a mammogram, detecting cancer on the mammogram of a woman with dense breast tissue is more challenging.
Small tumors are also harder to see on a mammogram because they can hide in dense tissue. This potentially results in a delayed diagnosis.
3. Is having dense breasts a sign of a problem?
It's important to note that although having dense breasts is a common condition, it doesn't necessarily signify a problem. However, if you have dense breasts, it's best to discuss this with your healthcare provider. They may schedule periodic mammograms and other appropriate screening tests for you to ensure early breast cancer detection.
You Can Help Fight Breast Cancer with a Car Donation
If you're looking to find a simple and easy way to extend a helping hand to the needy breast cancer sufferers in your community, all you have to do is donate any vehicle you no longer need to us at Breast Cancer Car Donations. We'll use your donation to help save the lives of breast cancer patients in your local community who are in desperate need of assistance.
Our team will auction off your vehicle to generate funding for our breast cancer-focused nonprofit partners. These IRS-certified 501(c)(3) nonprofit organizations are committed to improving the overall well-being of breast cancer patients, particularly those who are uninsured and lack the means to pay for the high costs of their treatments.
The proceeds from the sale of your auto donation will go directly to our charity partners to support their life-saving programs. Through your charitable gift, deserving patients in your area will be given easy access to top cancer centers as well as financial assistance to cover the costs of their treatments, physician visits, medications, follow-up care, and other essential healthcare services they need. Other beneficiaries get to receive free breast cancer screening and diagnosis as well as prevention and education services.
As a donor, you will reap valuable rewards, one of which is your entitlement to receive the maximum tax deduction in the next tax season. We'll send you the 100% tax-deductible sales receipt of your car after its sale.
You'll also benefit from our free, fast, and professional towing service. We will provide you with this service anywhere you are in the United States since our donation program covers the entire country.
More importantly, you'll feel awesome when you realize how big of an impact your vehicle donation can make on the lives of indigent breast cancer patients in your community. Helping suffering individuals overcome their struggles is truly a rewarding experience you'll never forget.
We take nearly all types of vehicles whatever their ages or conditions. Even if you're giving us a vehicle that's no longer running, we'll gladly take it.
To learn more about our vehicle donation program, including our quick and easy donation process, head over to our FAQs page. If you have any concerns or questions, call us anytime through our toll-free hotline at 866-540-5069 or message us here.
Turn Your Old Beater into a Lifesaver Today!
Give your old car a new and worthy purpose. Donating that vehicle to us can make you a hero to the suffering breast cancer patients in your area. You can help save their lives. Go ahead and call Breast Cancer Car Donations at 866-540-5069 or fill out our secure online donation form now!