Types of Yacht Charters: Bareboat, Skippered, Crewed, or Cabin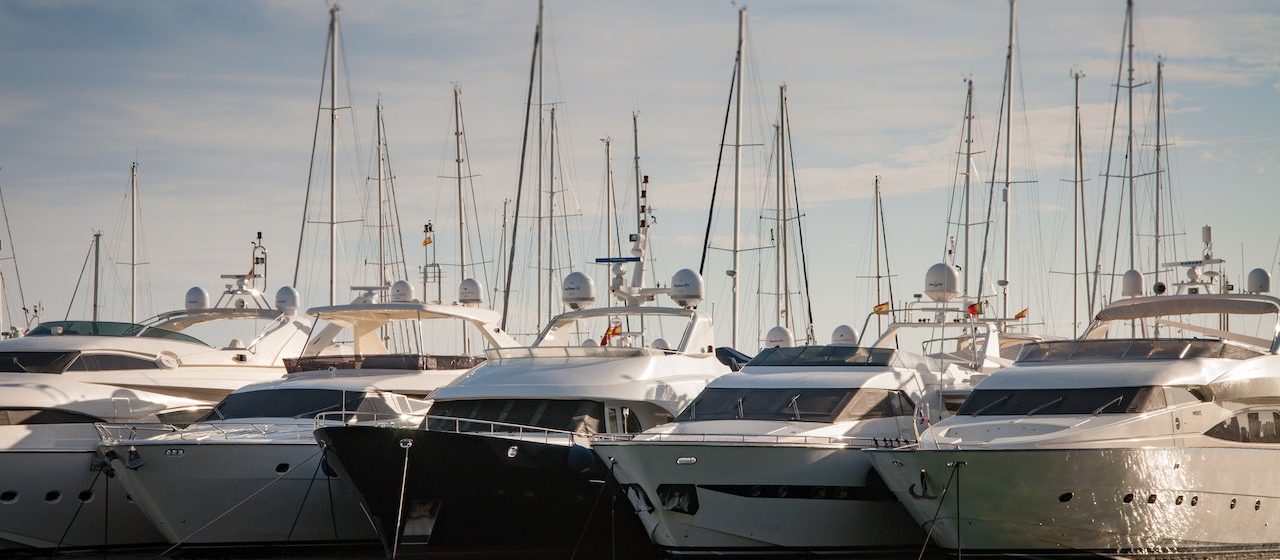 Photo by mali maeder under Pexels License
Learn About These Options to Plan Your Best Trip
If you want to try yachting without having to buy a super-expensive luxury vessel, there is a way to make this happen. Yacht chartering is that way.
Chartering a yacht is the practice of renting a sailboat or a motor yacht to travel to coastal or island locations of your choice. You have several options on the type of yacht that you wish to charter depending on your destination, your company, your purpose, and your budget. Some of the most popular ones include motor yachts, catamaran yachts, sailing yachts, and megayachts or superyachts.
If you're new to yacht chartering, you can do it in four ways. Here are the types of yacht charters to know before making your final decision.
1. Bareboat
You can qualify for a bareboat yacht charter if you are a licensed skipper. You will be required to present the certificates, permits, and documents that will prove that you are qualified to operate the yacht. When you make a bareboat yacht charter, you will get to rent the yacht with all the essentials aboard such as fuel, ropes, life jackets, and other safety equipment that you would need for your trip. However, you will be left to fend for yourself on your trip.
2. Skippered
If you do not have the qualifications to sail a yacht, you can choose the skippered charter yacht option, where a qualified skipper will steer the boat and decide the route to your chosen destination. They can even give you pointers on sailing and act as a tour guide to your destination. This gives you the comfort of having a professional on the steering wheel as you focus on your relaxation.
3. Crewed
A crewed charter gives you the full vacation experience since you will not only have a professional skipper at the helm but also a full crew of staff at your disposal. This option is available for larger boats. They include the services of a dining staff, cleaning staff, and other essential personnel based on your itinerary and chosen destinations.
4. Cabin
If you do not have a big enough group to charter an entire yacht, you may opt for a cabin charter. This type of charter offers you the chance to rent a cabin or a sailing yacht. This is a cheaper option of yachting that is typically offered on catamaran yachts.
Give the Gift of Hope to Breast Cancer Sufferers
Whether you're opting to limit your budget or go on an all-out splurge for your yacht charter, you have options to choose from.
Sadly, some people don't enjoy the luxury of having options to choose from in life. They include impoverished women suffering from breast cancer. Since they don't have the financial capacity to access full treatment that will give them a fighting chance to beat the disease, they're left with just a solitary option: pray that somebody will come to help them.
You can be that somebody. If you have an old car that you no longer use, that's all you need to help the suffering breast cancer patients in your community. All you have to do is to donate that vehicle to us at Breast Cancer Car Donations.
When you turn it over to us, we'll get it off your hands quickly, conveniently, and at no cost to you. We'll sell your gift through an auction, with the proceeds going straight to our nonprofit partners.
These nonprofits cater to uninsured and destitute breast cancer patients. They use the funding we give them to deliver a range of breast health services, including providing their beneficiaries with easy access to top medical facilities as well as financial assistance to cover the costs of their treatments, physician visits, medications, follow-up care, and other essential health care services. Other beneficiaries get to receive free breast cancer screening and prevention and education services.
When you donate a vehicle to us, we'll take care of everything, including the free pickup and towing of your vehicle anywhere in the country.
Since our partners are IRS-certified 501(c)(3) nonprofit organizations, your donation will entitle you to receive the maximum tax deduction in the next tax season.
Even more precious than these material rewards, you'll find awesome satisfaction in knowing that your car donation will be used to help save lives.
We accept nearly all types of vehicles no matter hold old they are or what condition they're in for as long as they can still be sold.
If you're interested to learn more about our donation program or how our quick and simple donation process works, head over to our FAQs page. If you have any questions for us, you may call us anytime through our toll-free hotline at 866-540-5069 or leave us a message here.
They Need Your Support Today!
You can make a difference in the lives of breast cancer sufferers in your area with your car donation. It's a simple decision that can give them hope of overcoming their affliction. Call Breast Cancer Car Donations at 866-540-5069 or fill out our secure online donation form now!