Topics to Discuss with Your Doctor After a Cancer Diagnosis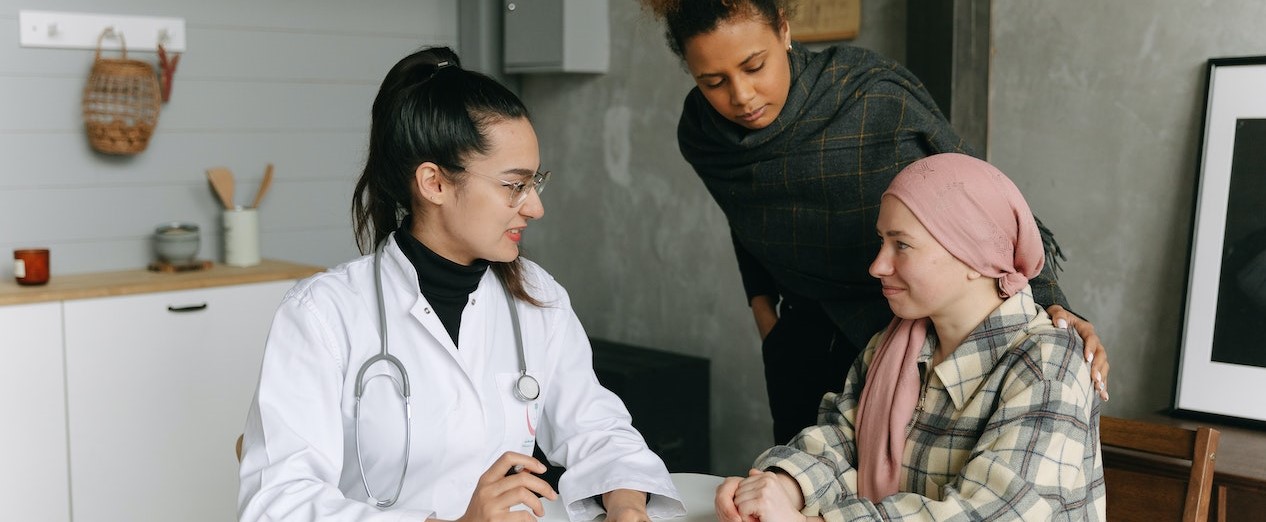 Photo by Thirdman under Pexels License
What Should You and Your Doctor Talk About After Your Cancer Diagnosis?
Hearing your doctor tell you that you have cancer can be frightening and stressful. You'd probably find your mind suddenly bombarded with a plethora of questions even as you try to cope with your emotions.
Regardless of the type of cancer that you've been diagnosed with, discussing the right topics with your oncologist will play a vital part in managing your care. You will need all the details regarding your diagnosis, treatment, and just about anything else related to your cancer. While your doctor might try their best to be as informative as possible, it's always a good idea to be proactive and ask about issues that concern you, no matter how minor they may seem to be.
There are four main topics you'd want to talk about with your oncologist after a cancer diagnosis. Breast Cancer Car Donations has listed down several questions under each topic. These will help you get the answers you need and give you ideas on what you can expect from your journey.
1. About Your Diagnosis
Immediately after getting diagnosed, you may want to know all about your case. Here are the most common questions you can ask your doctor:
What type of cancer do I have?
What cancer stage I am in, and what does it mean?
Has it spread to other areas of my body?
Is it an aggressive or a slow-growing type?
What are my chances of survival?
2. About Your Treatment
The next topic to tackle is your treatment plan. Be sure to ask these:
What treatment options are available to me?
What treatment do you recommend and why do you think it's the best choice?
How will I know that the treatment works?
What should we do if the treatment doesn't work or if cancer returns?
Will the treatment remove the cancerous cells, or will it only manage the symptoms of the disease?
What are the possible side effects of treatment?
Are there any side effects that I should call you about right away?
How can I treat these side effects?
Will I need more tests before treatment starts? If so, what are they?
When do I begin my treatment?
Will I lose my hair? If so, what should I do about it?
How much will I have to pay for treatment? Will my insurance be able to cover any of it?
3. About Your Overall Health
You also need to speak to your doctor about the lifestyle changes you may need to make or how your treatment may affect certain aspects of your life. Here are the questions that you may want to ask your doctor:
Do I need to change my diet during and after treatment?
Are there any limits on what I can do?
Should I stop taking certain medications and/or supplements?
I have a pre-existing health condition. How will treatment affect this?
Will treatment lower my chances of having children in the future?
Am I still allowed to smoke and/or drink? If so, how often?
4. About Your Cancer Care Team
Lastly, you should be familiar with the people who will be taking care of you. Remember, you're counting on them to save your life, which is why you must ask about them as much as you can. Let these questions guide you:
Will I need a specialist for my treatment?
Have you treated many patients with the same type of cancer that I have?
How long have you been treating cancer patients?
Who will be in charge of overseeing my treatment?
Who else will be part of my healthcare team? What are their roles?
May I get a referral for other available oncologists?
Can I still reach you or any healthcare members after office hours?
Support Breast Cancer Patients Who Can't Afford Treatment
While breast cancer death rates have gradually decreased over the years, there are still thousands of patients who are in dire need of assistance. They are the uninsured women who have no financial means to afford the high cost of treatment.
The good news is that everyone can play a part to help save their lives, and that includes you. All you have to do is contact us at Breast Cancer Car Donations and donate to us any vehicle that you have no more use of.
We'll sell your donated automobile through an auction and use the proceeds to support the life-saving programs of our IRS-approved 501(c)(3 nonprofit partners. These nonprofits are dedicated to helping needy breast cancer patients, offering them a range of breast health services, including easy access to medical facilities where they can undergo full treatment. They also provide free breast cancer screening, prevention, and education services as well as follow-up care and counseling for survivors.
As a donor, you are entitled to claim the maximum tax deduction in the next tax season. We will mail to you the 100% tax-deductible sales receipt of your car within 30 days after its sale. We will also provide you with our free towing service, and you can get this anywhere in the United States.
While getting a hefty tax write-off sounds wonderful enough, nothing beats the feeling you'll experience when you know how your contribution can help save the lives of breast cancer-afflicted women in your community.
We accept almost all types of vehicles regardless of their age or condition. Whether you're giving us a motorbike that hardly runs anymore or a sedan that has multiple dents, we'll gladly take it.
If you have any questions or clarifications, feel free to contact us anytime at 866-540-5069 or leave us a message here. To know the details of our quick and easy donation process, you may visit our FAQs page.
Bring Hope to Needy Breast Cancer Victims Today!
All it takes to save the lives of impoverished women afflicted with breast cancer is by donating an unwanted vehicle to Breast Cancer Car Donation. Start the process by calling 866-540-5069 or filling out our online donation form now!