Top 5 Used SUVs on the Market Today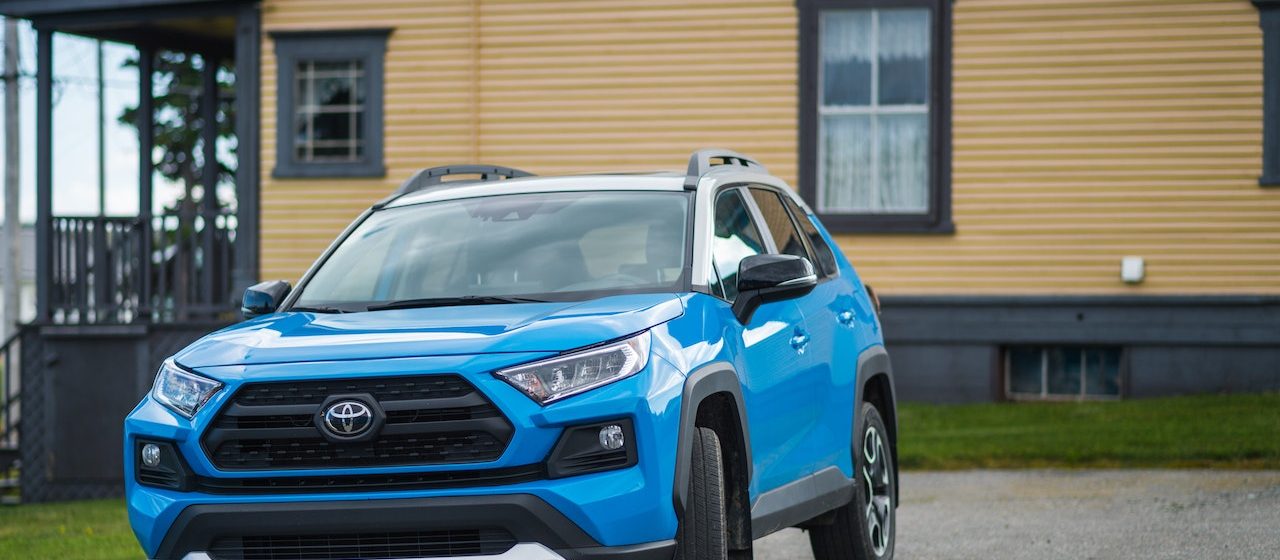 Photo by Stephen Andrews under Pexels License
Shopping for an Affordable Yet Still Reliable Used SUV?
With inflation driving up the prices of commodities, buying a brand-new car, especially an SUV, may not be the most practical choice for many people. Although financing helps spread the payments and lessen the burden, not all can qualify for the terms. For this reason, many look for a cheaper alternative to buying a brand-new SUV.
The good news is that many old SUVs can guarantee the same quality as new ones. Do your research before shopping for your next vehicle. You'll increase your chances of landing a good deal.
These Used SUVs Won't Disappoint
Whether you're looking to replace your worn-out car or upgrade to a bigger vehicle without breaking the bank, Breast Cancer Car Donations has pulled together the top 5 most affordable yet still reliable used SUVs on the market today.
1. 2021 Toyota RAV4
Toyota is known for producing affordable and reliable cars. For this reason, it's no surprise that the RAV4 is featured in the top list of the most affordable and reliable used vehicles. Moreover, 90% of the RAV4s sold within the last 10 years are still on the road.
The 2021 Toyota RAV4 (photo above) rides smoothly and offers plenty of cargo space and utility. To top it all off, it's one of the most fuel-efficient choices in the market. J.D. Power, an American consumer research, data, and analytics company, gave the 2021 RAV4 a Reliability score of 81 out of 100.
2. 2019 Honda CR-V
The Honda CR-V is the SUV version of the Honda Civic and is just as popular as Toyota RAV4. Aside from its higher ride height, the CR-V boasts a huge cargo space, a roomy second row, a high-quality interior, and excellent resale value. It also offers the Honda Sensing Safety Suite that features lane-keep assist, blind spot monitoring, adaptive cruise control, and forward collision warning, among others.
When the 2019 Honda CR-V was first released, it became the highest-rated compact SUV in the Kelley Blue Book. Today, it's still considered one of the most reliable SUVs, with a J.D. Power score of 84 out of 100.
3. 2017 Toyota Highlander
When the 2017 Toyota Highlander was released, it earned a spot in the IIHTS' Top Safety Pick+. As a result, it's no surprise that it made the list of one of the most reliable used SUVs to own for families. This model has several safety features, such as autonomous emergency braking, pedestrian warning, and automatic steering correction, giving it a safety score of five out of five stars, as per NHTSA.
4. 2011-2015 GMC Yukon
If you're looking for a reliable SUV alternative to a pick-up truck, the GMC Yukon 2011 to 2015 models are your best options. Any of these models can comfortably seat up to 9 people and can tow up to 8,400 pounds. The interior features high-quality materials, and its cargo space can be extended by folding the third-row seats.
Although the most recent models offer more advanced features like adaptive safety systems, they're not as reliable as the older models. If you're more into reliability than technology, then the 2011-2015 GMC Yukon is for you.
5. 2017 Kia Sorento
Kia cars are a popular choice thanks to their reliability and extended warranties. The 2017 Kia Sorento is no different. Since it features a V-4 and optional V-6 engine, the 2017 Kia Sorento is a more cost-effective alternative to other entry-level midsize SUVs.
Its front and second-row seats are also spacious, giving enough legroom for both children and adult passengers. The 2017 Kia Sorento also offers a 10-year/100,000-mile warranty and up to 5 years of roadside assistance.
Out with the Old, In with the New!
If you're buying a used SUV but won't have enough space for it in your garage since your old and unwanted car is still parked there, get rid of it in the best possible way by handing it over to us at Breast Cancer Car Donations. We'll turn that beater into a beacon of hope for the breast cancer sufferers in your local community.
Our team will sell your vehicle through an auction and use the proceeds to support the life-saving programs of our charity partners. These reputable IRS-approved 501(c)(3) nonprofit organizations use the funds they get from us to help uninsured and indigent breast cancer patients get free access to comprehensive breast health services, including all types of treatment, medication, follow-up care, and emotional support.
In return, you'll enjoy our fast and free professional towing service no matter where your vehicle is parked or stored in the country.
In addition, you'll be entitled to claim the highest possible tax deduction in the next tax season.
However, the best reward you'll get as a donor is the priceless joy of knowing that you're doing something that can help save lives.
Feel free to donate any type of vehicle regardless of its age or condition.
For more information about our donation program, including our quick and convenient donation process, check out our FAQs page. Give us a call anytime through our toll-free hotline at 866-540-5069 or contact us here if you have any inquiries or concerns.
Help Fight Breast Cancer Today!
Ready to bring breast cancer numbers down in your area? You can do that with your car donation to us! Call Breast Cancer Car Donations at 866-540-5069 or fill out our secure online donation form now!