Top 5 Used Minivans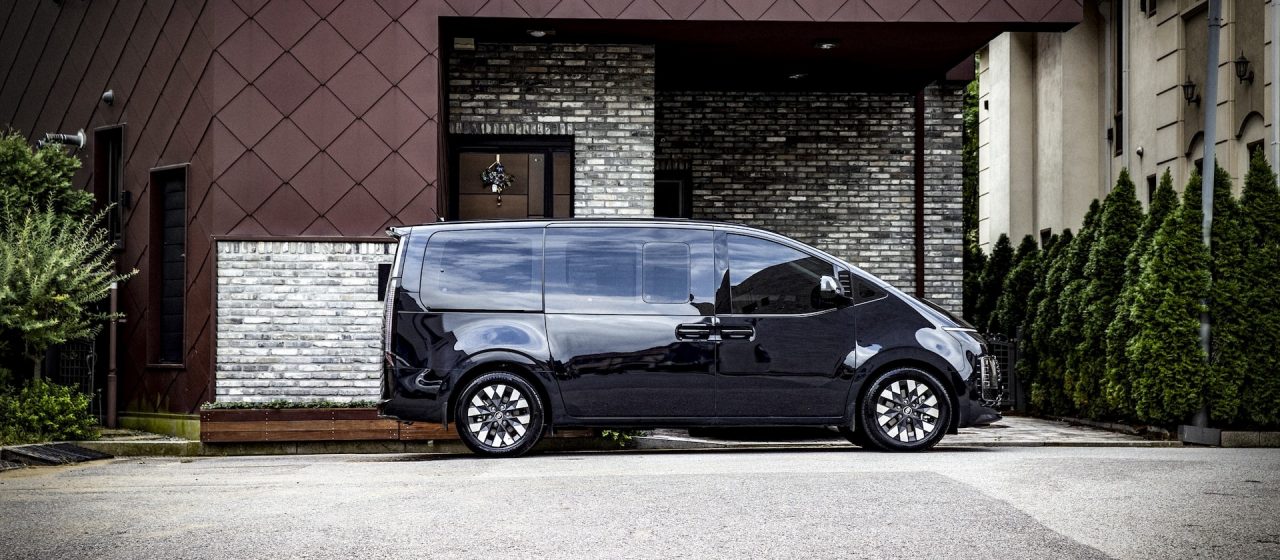 Photo by Hyundai Motor Group under Unsplash License
Top 5 Used Minivans Under $15,000
Buying a reliable minivan that wouldn't cost you an arm and a leg isn't as challenging as it may seem if you've done a little research on the top 5 used minivans. The question now is, What minivan should I buy?
Dependable Used Minivans under $15,000
With an endless list of options, it's normal to feel confused about all the mechanical stuff, the upscale features, and the many different user reviews. To narrow down your choices and give you an easy-on-the-pocket list of options, we have listed the top 5 used minivans that you can get under $15,000.
Average Price: $8,597 to $10,661
The 2012 Mazda5 compact minivan is popular for its fantastic, nimble car-like steering and handling dynamics that makes it so fun to drive. It also has good fuel economy and is one of the few minivans with a manual transmission, although a five-speed automatic is also available. It offers a cozy seating for six passengers and features a modest 157-horsepower, four-cylinder engine.
What's so awesome about the 2012 Mazda5 is that it gets an EPA-estimated 21/28 mpg city/highway, which is exceptional for the minivan class. The only concern for some critics is that because it is relatively small compared to other minivans, the 2012 Mazda5 carries only a small cargo area and a third row that's slightly cramped. However, this compact minivan is still considered a very good buy.
In fact, it was awarded as the 2012 Best Minivan for the Money by the U.S. News Rankings due to its string of positive reviews and long-term value.
2009-2010 Volkswagen Routan
Average Price: $6,618 to $9,930
Many critics refer to the Routan as the Volkswagen version of the Chrysler/Dodge minivan, but with the classic Volkswagen signatures. Style-wise, it's a hands-down. It is gorgeously styled in both its exterior and interior features. Nevertheless, a number of users have complained about what they say is its cheap interior qualities. However, they concede that the vehicle has excellent seat comfort. The most notable features of this minivan are its 17-inch alloy wheels, tri-zone climate controls, steering wheel audio controls, power windows, and six-speaker sound system with an auxiliary input.
It also comes with a third-row bench that folds flat, allowing a larger cargo space. Fully-loaded models also feature satellite radios, Bluetooth, navigation system and a DVD entertainment system.
For safety, the 2009-2010 Volkswagen Routan gained high scores from both IIHS and NHTSA. Frankly, not so many improvements can be seen between the 2009 and 2010 models, so if you want to save money, you might want to consider the 2009 Routan.
Average Price: $6,618 to $9,930
With a horsepower that's near the top of its class, a "Top Safety Pick" rating by the IIHS, a five-star score from NHTSA, a five-star rating for Overall Dependability by JD Power, comfortable seating for seven and a 10-year/100,000-mile powertrain warranty, it's hard to beat the 2010 Kia Sedona. Even though it doesn't have an upscale interior styling, it is a very practical and safe option for a used minivan. It includes a few high-end Sienna XLE variants, which offer a sunroof, leather upholstery, power sliding doors, Bluetooth and sharp 17-inch alloy wheels.
Critics say that compared to other competitors, the 2010 Kia Sedona's 244-horsepower V6 engine was not powerful enough and becomes sluggish with a heavy load. However, it still has good handling, and it is very easy on the pocket.
Average price: $8,995 to $12,357
Honda has always been known for its superior quality vehicles. When it comes to its 2010 Odyssey, the company has maintained its reputation. The 2010 Odyssey has even been deemed as the "best family transport ever invented." It is renowned for its spacious interior, large sliding doors, low and level cargo floor, flexible seating arrangements, powerful engine, comfortable ride, and exceptional safety rating.
Leaving little room for criticism, the Odyssey boasts of a front-wheel drive that comes with a powerful 244-horsepower V6 engine and a strong acceleration.
If you've always wanted to drive a sedan but you have a family or a pet, this minivan is your best friend. Besides, Honda has always been a strong performer when it comes to resale value.
Average Price: $8,461 to $11,456
The 2009-2010 Toyota Sienna minivans have maintained their reputation as the best and highest valued minivans. The 2009 Sienna offers a huge room for eight persons and a top-notch reliability scores as per JD Power. Also, you can choose to have an all-wheel drive, one feature that's rarely available in other minivans and is very useful for those living in snow-frequented states. The 2009 Sienna has long been popular for its reliability and strong resale value. No wonder it's always an appealing choice to anyone looking for a value-for-money minivan.
On the Flipside
If you're one of those who own one of these minivans and you don't plan on keeping it for long, you can donate it to Breast Cancer Car Donations today to help increase breast cancer survival rates in the United States. Your car donation will impact the lives of many of our fellow Americans grappling with breast cancer, giving them hope of surviving the disease.
You can donate anywhere in the United States since we have vehicle donation programs in all 50 states.
Contact us at 866-540-5069 or fill out our online donation form and get free towing services and a significant tax write-off for donating one of the Top 5 used minivans!