Top 5 Tips for Driving in Heavy Rain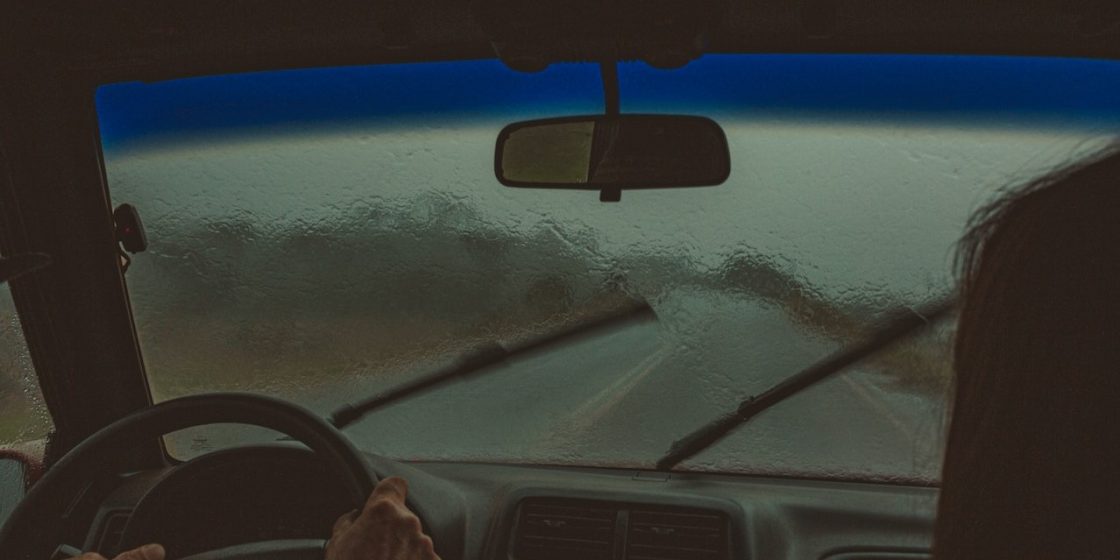 Photo by Lucas Pezeta under Pexels License
Learn How to Drive in Heavy Rain
Anyone who has driven a vehicle during a downpour would know how heavy rain brings tough challenges. Aside from the wet roads making it more difficult to stop the car, seeing through a rain-splattered windshield can almost be an impossible task.
For this reason, rainy conditions have always been associated with higher accident rates. According to the U.S. Department of Transportation, 47% of weather-related vehicle crashes take place during rainfall. Since you can't always avoid driving your vehicle in the rain, it's extremely important to know how to drive safely when the rain comes pouring down.
Being behind the wheel on a rainy evening doesn't have to be a scary experience. With careful driving, you can reduce the challenges of wet roads and poor visibility. To help you ensure a safer, rainy-day driving experience, Breast Cancer Car Donations has compiled these tips:
Wait until the weather improves before hitting the road.
Don't hesitate to postpone your commute or weekend trip if the weather isn't cooperating. It's best to wait until the weather improves or the rain stops before you hit the road. There's no point in putting yourself in danger if driving in heavy rain isn't that necessary.
Stay focused.
When the driving conditions aren't ideal, you need to pay attention to what's going on around you. Stay focused and be extra careful with merging lanes. Prevent merging collisions by taking precautions when you're passing vehicles.
Turn on your windshield wipers and headlights.
In most states, the use of headlights and windshield wipers is required by law for optimum safety in the rain. Whether it's only misting or it's a heavy downpour, turning your lights and wipers on will increase your visibility as well as the other motorist's ability to see your vehicle on the road.
Turn off cruise control and slow down.
Since vehicles leave oil and grease on roads, they become extremely slippery and difficult to drive on when they're wet. When driving in heavy rain, you'll want to turn off cruise control and reduce your speed to below the speed limit so that you can be completely in control of your vehicle. Otherwise, the excess water on top of the road can potentially cause your tires to lose traction and hydroplane.
When hydroplaning, let off the gas.
One of the most common causes of car crashes in the rain is hydroplaning, which refers to the skidding of a vehicle's tires across a wet surface. To avoid losing control when your car hydroplanes, slam on the brakes, or resist making sudden turns. You need to take your foot off the accelerator and steer in the direction where the front portion of your vehicle needs to go.
You Can Turn Your Damaged Auto into a Breast Cancer Lifesaver
If you have a flood-damaged car or any vehicle that's no longer useful to you, you can still use it to serve a worthy purpose. When you hand it over to us at Breast Cancer Car Donations, we'll use it to provide life-saving medical assistance to indigent breast cancer patients in your community.
We'll auction off your car, turning it into a fund-raising tool to support the comprehensive breast health programs of our charity partners. Thanks to your gift, these IRS-approved 501(c)(3) nonprofits will be able to provide more uninsured and underprivileged breast cancer patients with easy access to top medical facilities while giving them financial assistance to cover the costs of their treatments, doctor consultations, medications, follow-up care, and other health care services. Other beneficiaries get to receive free breast cancer screening, diagnosis, and cancer prevention and education services.
As a donor, you'll get our fast and free towing service. Your donation will also entitle you to receive the maximum tax deduction in the next tax season.
Best of all, you'll get to experience the priceless satisfaction of doing a life-saving charitable act.
You can donate just about any type of vehicle, whether it's still in good condition or not. You're also free to make your donation from any place in the United States since our vehicle donation program covers the entire country.
Feel free to visit our FAQs page to learn more about our donation program, including our quick and easy donation process. If you have questions about the ins and outs of our vehicle donation program, feel free to contact us anytime through our toll-free hotline at 866-540-5069. You may also leave us a message here.
Make a Difference Today!
Are you ready to part ways with your unwanted vehicle? Use it to help indigent breast cancer patients get the medical assistance they badly need. Donate that vehicle to Breast Cancer Car Donations by filling out our secure online donation form or calling us at 866-540-5069 now!