Top 5 Reasons to Have Your Car Repaired/Serviced at a Dealership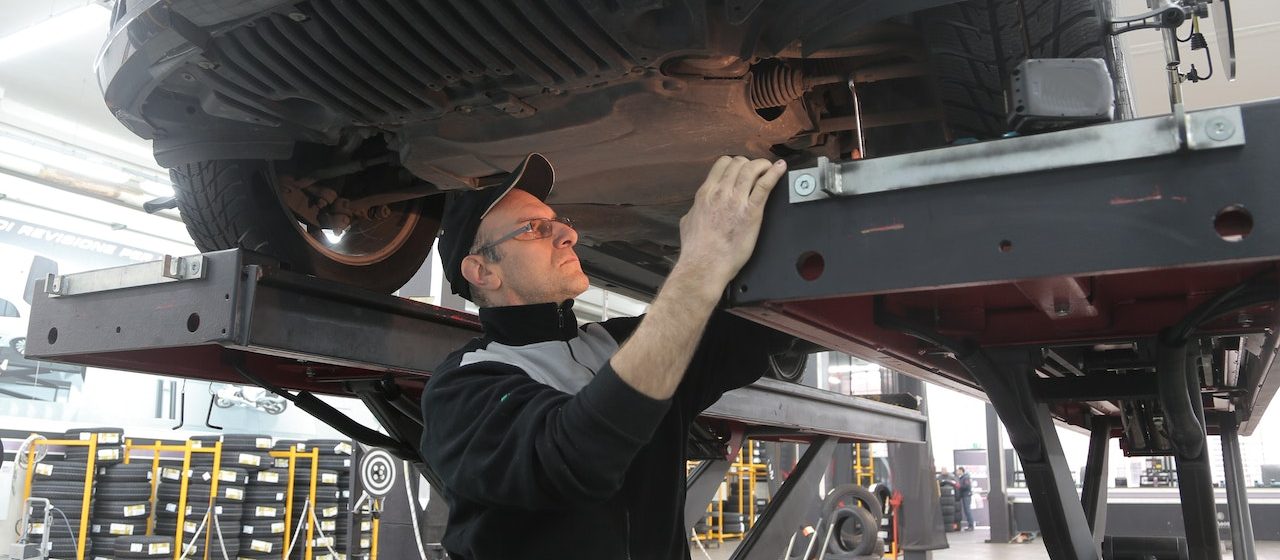 Photo by Andrea Piacquadio under Pexels License
Want Peace of Mind and Service Quality Assurance for Your Car?
Are you looking for a reliable service provider to take care of all your car repair needs? Look no further than your local dealership!
Going to a dealership may seem daunting, but there are lots of benefits that will make it worth your while. Not many people would disagree that scheduling routine car repairs and maintenance with an authorized dealer is the way to go if you want to keep your vehicle in excellent condition.
There are at least five valid reasons why having your car serviced or repaired at a dealership is your best option if you want peace of mind and service quality assurance for your car. Here are these reasons:
1. They have the expertise.
Dealerships employ highly trained technicians who specialize in specific makes and models. They have access to the latest tools, equipment, and technologies, and are required to undergo ongoing training to stay up-to-date on the latest developments in automotive technology. In other words, they're better equipped to diagnose and fix any issues in your car, ensuring that it runs smoothly and safely.
2. They offer warranty coverage.
If your car is still under warranty, having it serviced at a dealership gives you the guarantee that any repairs or maintenance performed will be covered by the manufacturer. This can save you a lot of money in the long run, as repairs can get really expensive.
3. They use OEM parts.
When you take your car to a dealership, you can rest assured that any replacement parts used will be OEM (Original Equipment Manufacturer) parts. Since these parts are specifically designed for your car's make and model, you can expect them to fit and function properly. Sure, aftermarket parts may be cheaper, but they're not as high quality as OEM parts and could potentially cause further damage to your car.
4. They make it convenient to get your car fixed or serviced.
Dealerships often offer a range of services to make it easier for everyone to get their cars repaired or serviced — from providing shuttle service and loaner cars to allowing customers to schedule an appointment online. Many also have extended service hours, which means you can drop off your car before work and pick it up after, or even on weekends.
5. They're good for your car's resale value.
Lastly, having your car serviced at a dealership can increase its resale value. When the time comes that you have to sell your car, potential buyers will be more likely to pay top dollar if they know that your vehicle has been well-maintained and serviced by certified technicians.
Think It's Time to Bid Farewell to Your Beloved Car?
Unfortunately, all cars eventually reach the point when they start malfunctioning and lose their appeal. If your beloved sedan has already become outdated and no longer works for you, you might want to consider giving it a fitting retirement. You can easily do that by donating it to us at Breast Cancer Car Donations. We will turn that car into a powerful tool for saving the lives of needy breast cancer patients in your local area.
Our team will auction off your vehicle, with the proceeds going straight to our nonprofit partners. These IRS-approved 501(c)(3) nonprofits use the funding they get from us to provide uninsured and indigent breast cancer patients with financial assistance to help cover the costs of their treatments, doctor consultations, hospital fees, medications, follow-up care, and other essential healthcare services. Our charity partners also provide underprivileged individuals with easy access to local healthcare facilities where they can get free breast cancer screening and diagnosis.
Your charitable contribution will also be used by our nonprofit partners to promote breast cancer awareness and provide prevention, education, and counseling services to the public.
As our token of gratitude, we'll mail you the 100% tax-deductible sales receipt of your car shortly after its auction sale. This receipt will entitle you to claim the maximum tax deduction in the next tax season.
Donating to us is incredibly fast and simple. Just let us know that you want to donate, provide us with a few details about your vehicle, and you're done! We'll haul your vehicle away for free wherever it is parked in the country and process all the necessary paperwork on your behalf.
You can donate almost any type of vehicle. We take almost all kinds – trucks, motorcycles, RVs, boats, golf carts, you name it. They don't even have to be in good shape when we pick them up!
If you're eager to learn more about what we do, feel free to visit our FAQs page. For inquiries or concerns, you may reach us anytime at 866-540-5069 or send us a message here. We'll respond to you as soon as we can.
Put Smiles Back on the Faces of Breast Cancer Patients Today!
Now's the perfect time to part ways with your unwanted beater and repurpose it for the benefit of the breast cancer-stricken women in your community. Call Breast Cancer Car Donations at 866-540-5069 or fill out our secure online donation form now!