Top 5 Myths About Buying a New Car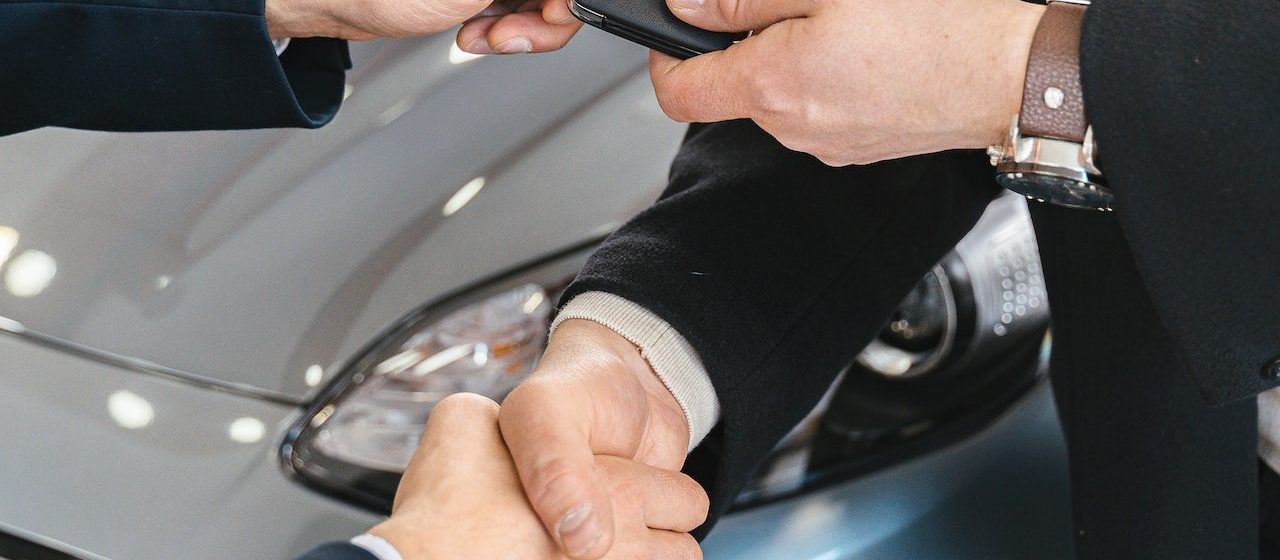 Photo by Antoni Shkraba under Pexels License
Learn How to Separate Facts from Fiction!
While most people presumably like the idea of having a new car, not everyone likes to go through the process of buying it. Since a significant amount of money is at stake, some consumers aren't too comfortable about the possibility of messing up any of the steps involved in a typical vehicle purchase. Unless they get their facts straight about the buying experience, they could end up falling for a bunch of myths surrounding it.
Debunking the Common Myths About Buying a Brand-New Car
Are you buying a brand-new car for the first time? Before you make a purchase on the internet or visit the nearest dealership, you'll want to get your facts straight about the common myths that keep you from getting the best deal on a new vehicle.
MYTH #1: "Paying in cash will always get you a discount."
Contrary to what some people think, cash isn't always king. Since other dealerships prefer if you leased the vehicle, you won't be getting a big discount if you decide to pay in cash. The best way to receive a discount that comes with paying with cash is to keep your eyes peeled for dealerships that promote cash-only incentive specials.
MYTH #2: "You'll get the best deal when you buy a car on the internet."
Purchasing a vehicle on car-selling websites can be frustrating because they don't always offer the best deal or they don't have the model you've been looking to buy. While it may seem like they're giving you the lowest deal on the price of the car, this won't include the warranty, interest rate, or trade-in price. This means that the price may potentially be higher than what you may get at a dealership.
MYTH #3: "The best time to buy a new car is at the end of the month."
You shouldn't hold this statement to be true for every dealership you get to visit. Although some of them may have a certain number of sales they have to make in a month, you may be surprised to find out that prices don't drop in other dealerships. In other words, the car's price at the end of the month will be the same as it was at the beginning of the month.
MYTH #4: "The value of brand-new vehicles depreciates instantly."
New cars lose some value as soon as you drive them off the lot. However, unless you're planning to sell or trade-in your new car right away, depreciation doesn't matter. It doesn't have any effect on your costs if you intend to drive the vehicle for 10 years or more. Essentially, the total cost of ownership when you're buying a new car is lower overall.
While you can finance a new vehicle for 0%, standard financing rates for used ones are usually around 9%. This implies that the price difference becomes significantly less when you consider the interest you'll pay when you're financing a used vehicle.
MYTH #5: "Buy the car now before the deal disappears."
You'll still be able to buy the car you want even after a special or a deal disappears because cars are constantly put on a rotating cycle for specials and discounts. If the car you're planning to buy isn't on sale today, give it a few weeks before checking to see if it has a special deal attached to it.
You Can Use Your Unwanted Car to Help Save Lives
If you're planning to make room for a new car by disposing of your old auto, consider donating the latter to us at Breast Cancer Car Donations. We'll use your donation to help save the lives of destitute breast cancer patients in your local area.
Our team will sell your donated vehicle through an auction and use the proceeds to support reputable cancer-fighting nonprofit organizations that we've partnered with. These IRS-approved 501(c)(3) nonprofits provide uninsured and indigent breast cancer patients with access to leading cancer centers as well as financial assistance to cover the costs of their treatments, hospital fees, doctor consultations, medications, and the other essential health care services they need. Our charity partners also provide free breast cancer screening and diagnosis as well as prevention and education services.
Our donation process is far from complicated. We'll handle everything for you including all the paperwork and the free towing of your vehicle from any location in the United States.
Within days following the sale of your clunker, we'll send you your 100% tax-deductible sales receipt via mail so that you can claim a substantial tax deduction in the next tax season.
Besides the material rewards that you'll get for your charitable contribution, you'll also be privileged to experience a deep sense of personal fulfillment knowing that your donation will help us save lives.
You can donate almost any type of vehicle whatever its age or condition.
For more information on our donation program, including our quick and easy donation process, head over to our FAQs page. If you have any questions or concerns, feel free to call us anytime through our toll-free hotline at 866-540-5069 or message us here.
Be a Hero to Needy Breast Cancer Patients Today!
You can be a hero to breast cancer patients desperately crying for help in your area. Your vehicle donation can help save their lives. Call Breast Cancer Car Donations at 866-540-5069 or make your donation here today!